For whom?
Ebay Scraper Software is a tool for merchants that allows them to descrese time for offers analytics. Additionally, that software allows customers to extract data from ebay and to copy to excel or csv files. After that it is possible to import data into the other cms systems like prestashop, woo commerce,magento.
Scheme for Ebay data extraction.
On the next images will be shown sample scheme for Ebay data extraction. Red blocks on the image determine block of texts for extraction.
Our cloud application will extract data and save to defined by customer format.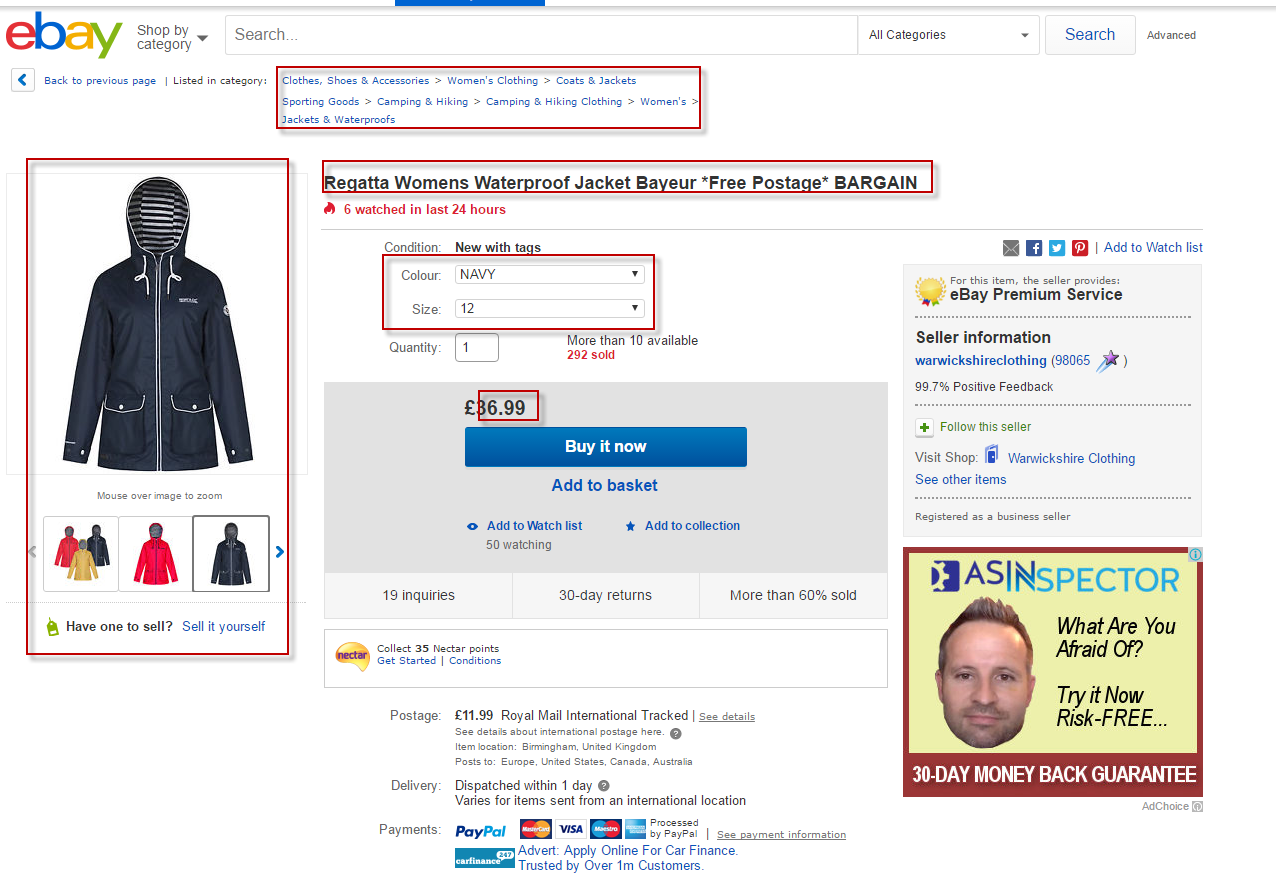 As you know ebay allows merchants to define products with variants (modifications). Our solution allows extracts data with all references and options.
So it allows you to import data correctly into your system.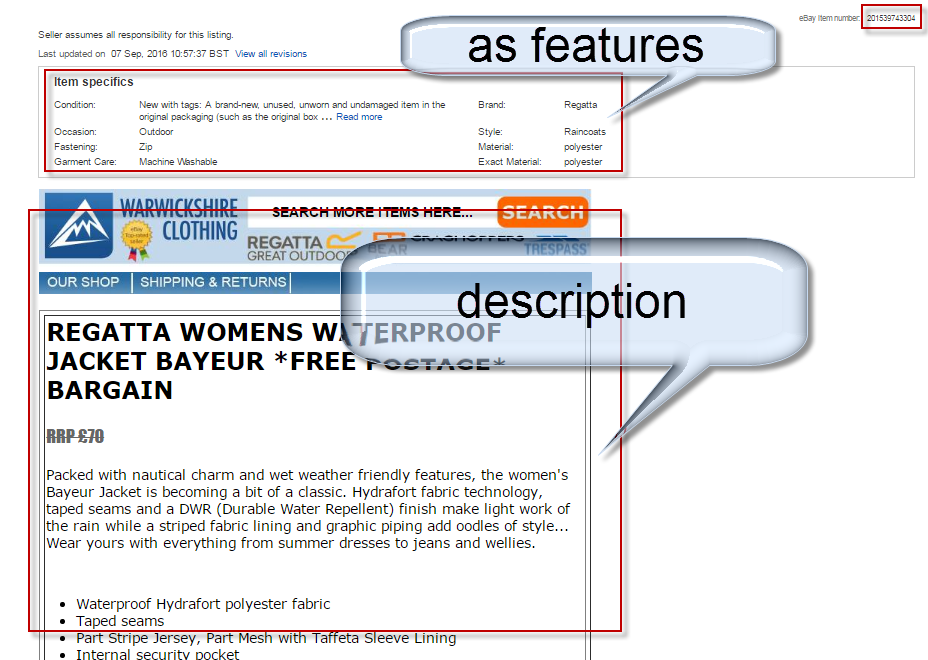 Technical specification for XML export from ebay described and you may download in. Anyway if you need custom XML or CSV contact us, please.
DOWNLOAD SPECIFICATION
DOWNLOAD Ebay SAMPLE SPECIFICATION
DOWNLOAD XML FEED SPECIFICATION
| | |
| --- | --- |
| Extracts Product SKU | Yes if exists |
| Export to CSV | Yes |
| Export to Excel | Yes |
| Export to XML | Yes |
| Extracts Categories | Yes |
| Extracts Product Name | Yes |
| Extracts Product Cost | Yes |