For whom?
We develop software for merchants who are interested in receiving actual information from amazon. We provide development of amazon data extraction. Our amazon scraper software works on our servers. Customers receive access to private area on our website.
We develop Amazon Scraper Software by the next scheme.
analyzing customers needs
technical specification preparation
delivery
During analyzing needs we want to understand the reals needs what customer want to solve using our software.
Amazon site is real big site and there is no one way to process it. We find special way for the customer because every one has private goals always.
Technical specification
Find on the next images screenshot from technical specification (you may it download). Red blocs define texts what will be extracted by software.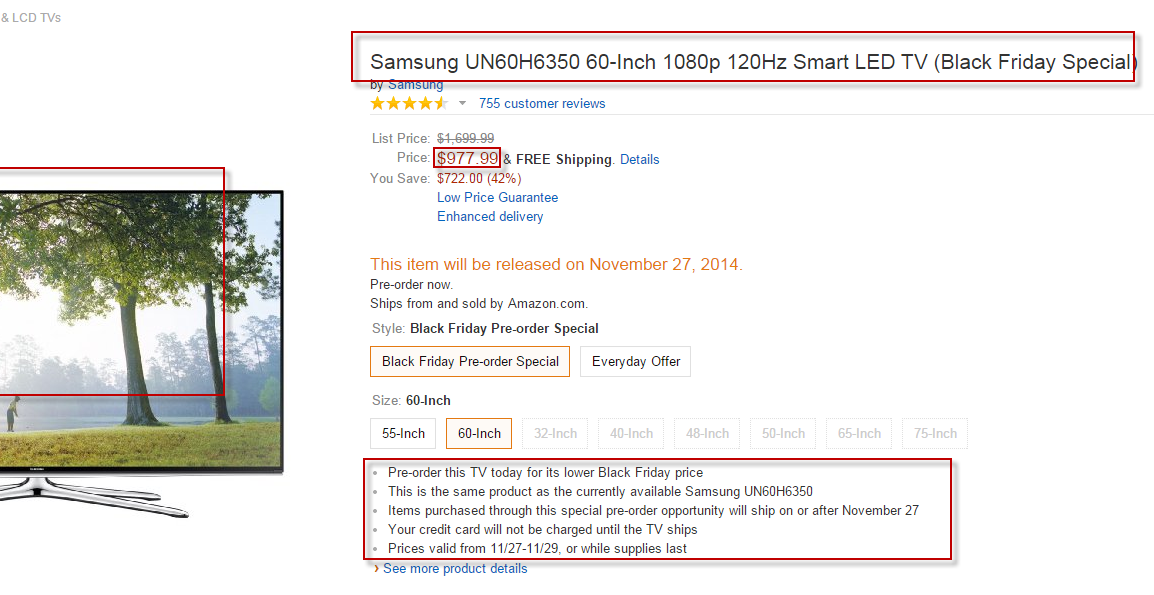 As you see the main text which can be extracted form amazon are:
– name
– description
– images
– price
More
But our software can do much more:
– extract bullet points (as features)
– extract options (or variants)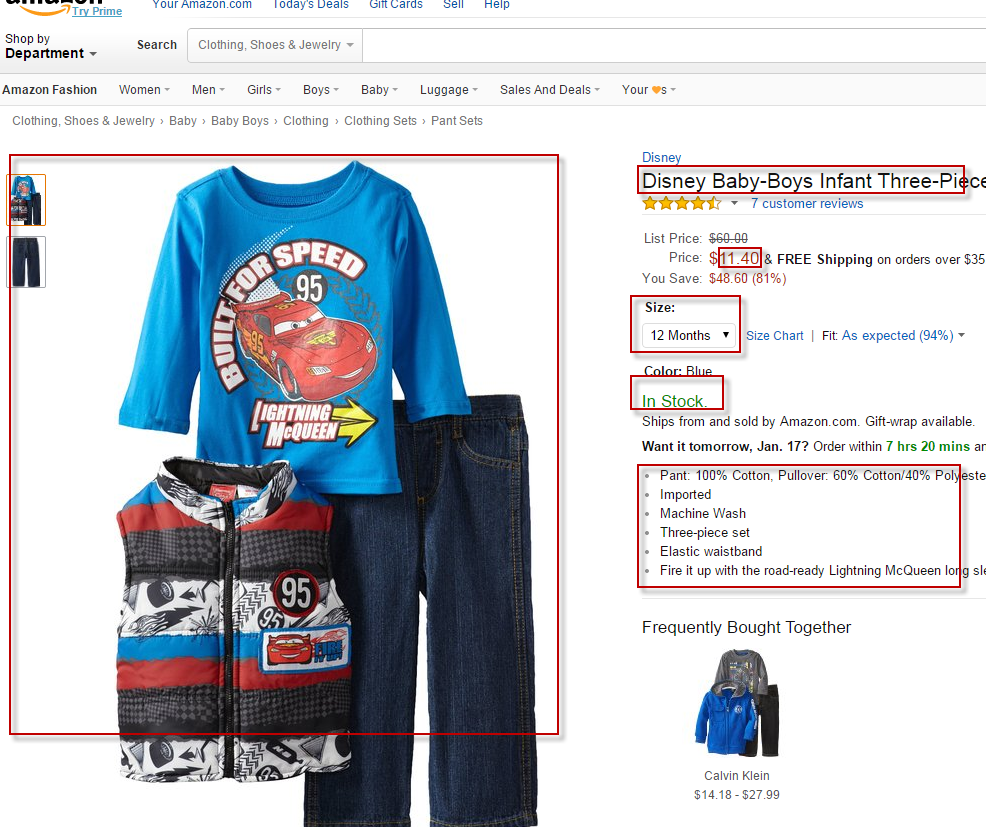 Find below, please, image from amazon product page with variants: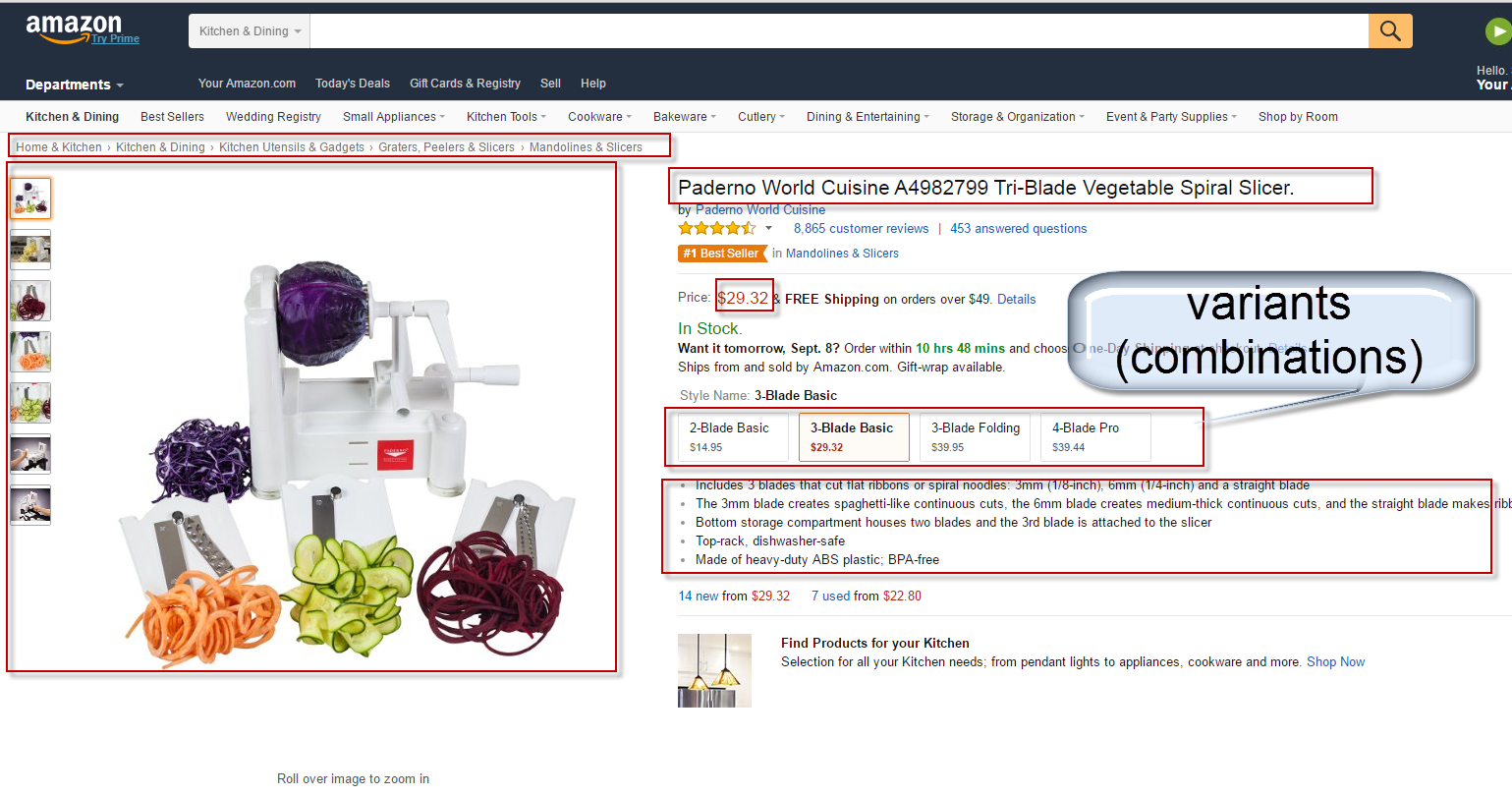 Web scraping amazon site is not so trivial task.
Why? Because Amazon size has different template for different categories.
And it is hard to test software for each. So when we develop scraper in technical specification we always define category or number of categories  what will be processed by our software. Anyway all what you need will be processed by software.
We provide Amazon Product Scraper as a Web Service. Client receives private login & password from our service. It allows them to have access to Amazon data from any place. It is possible to send data to email or access data via API. More over client has possibility to schedule tasks for data extraction.
DOWNLOAD Sample SPECIFICATION
DOWNLOAD Sample SPECIFICATION Variant 1
DOWNLOAD Sample SPECIFICATION Variant 2
DOWNLOAD Sample SPECIFICATION Variant 3
DOWNLOAD XML feed SPECIFICATION
Amazon Product Scraper is an unique for us and very popular among our clients software. We developed it because a lot of merchants want to use actual data from amazon. It is very effective way to use scrapers for eCommerce automation.
Requirements for web scraper
| | |
| --- | --- |
| Extracts Product Listings | Yes |
| Extracts Product Category | Yes |
| Extracts Product SKU | Yes if exists |
| Export to Database | Yes |
| Export to CSV | Yes |
| Export to Excel | Yes |
| Export to XML | Yes |
| Features extraction | Yes |
| Combinations extraction | Yes |
| Images extractions | Yes |
| Web Scraper Scheduler | Yes |