Overview
Do you need Bulk woocommerce product import? We have solutions for that!
woocommerce excel import
XLS & XLSX formats are supported in our woocommerce excel import solution! You could define excel columns in application!
WooCommerce XML Import
Do you need help with automated XML import for WooCommerce? We provide XML products import updates of your WooCommerce store.
WooCommerce is realy good for eCommerce. If you need automatically WooCommerce XML import any XML file format we can help you! Send us all info about your data xml sample and we estimate your task. We can copy all data automatically (images, features, variants etc).
woocommerce csv import
Installation
Install woocommerce plugin "

Woocommerce CSV Import"

When plugin installed activate it.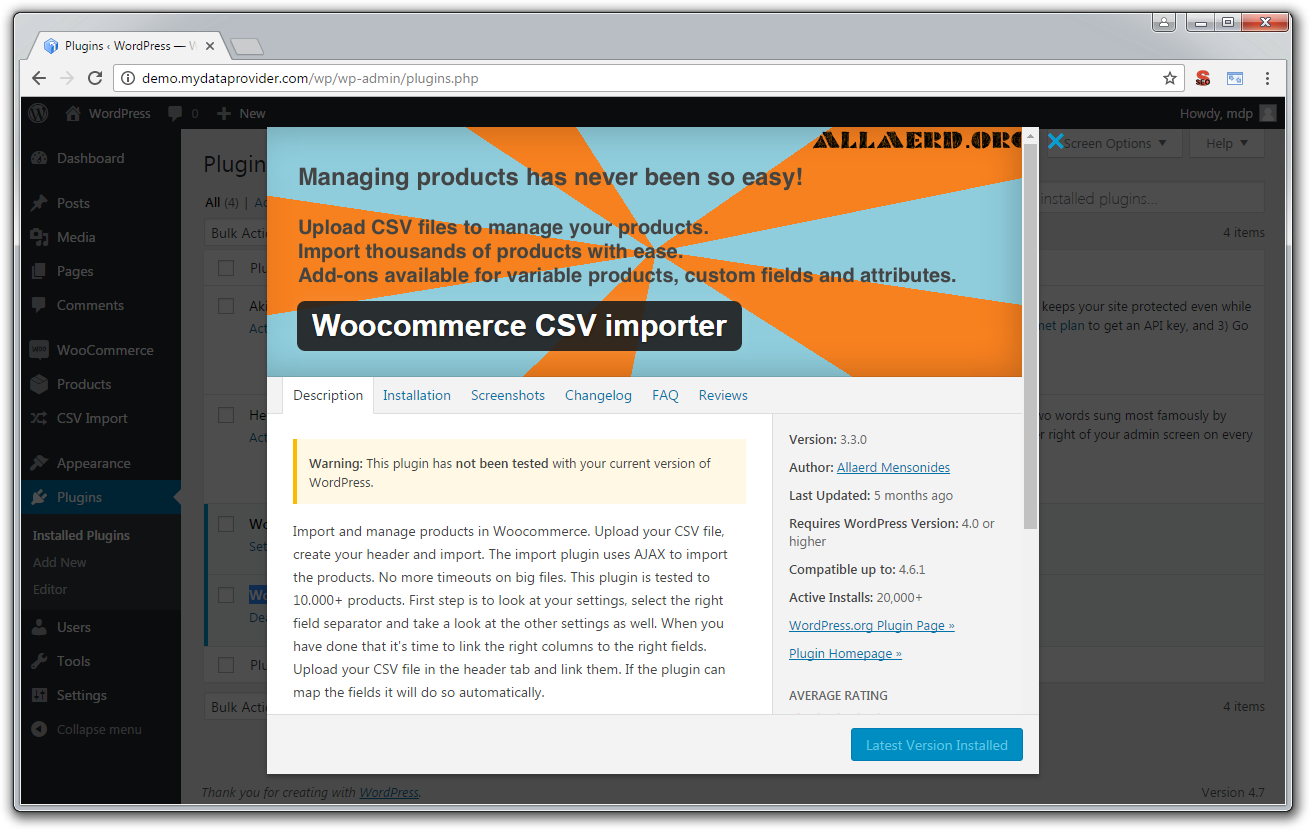 Video
Field separator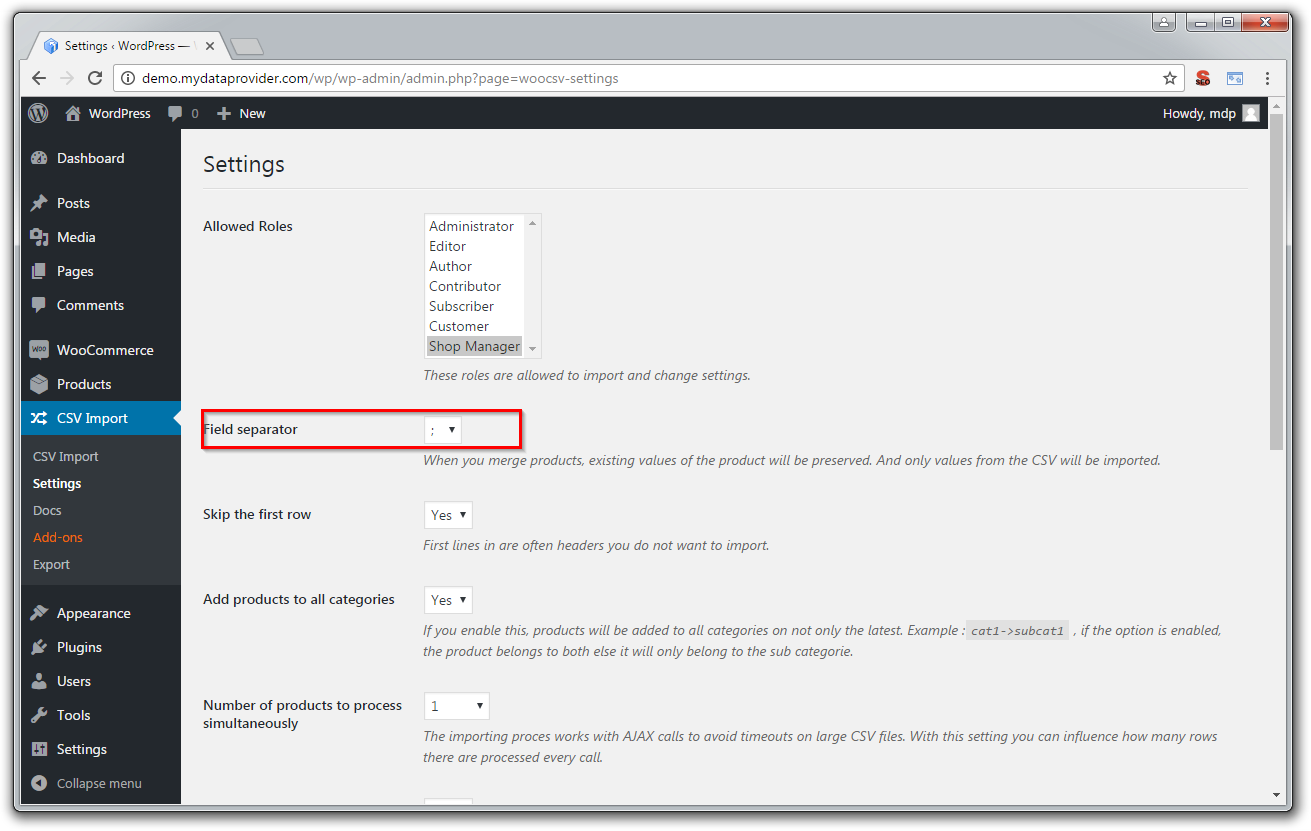 You have to check Field separator settings or setup the right Field separator.
Skip the first row
Skip the first row:  set YES if your csv file has headers and you need to skip them during import process.
Import to WooCommerce
Go to menu Import firstly.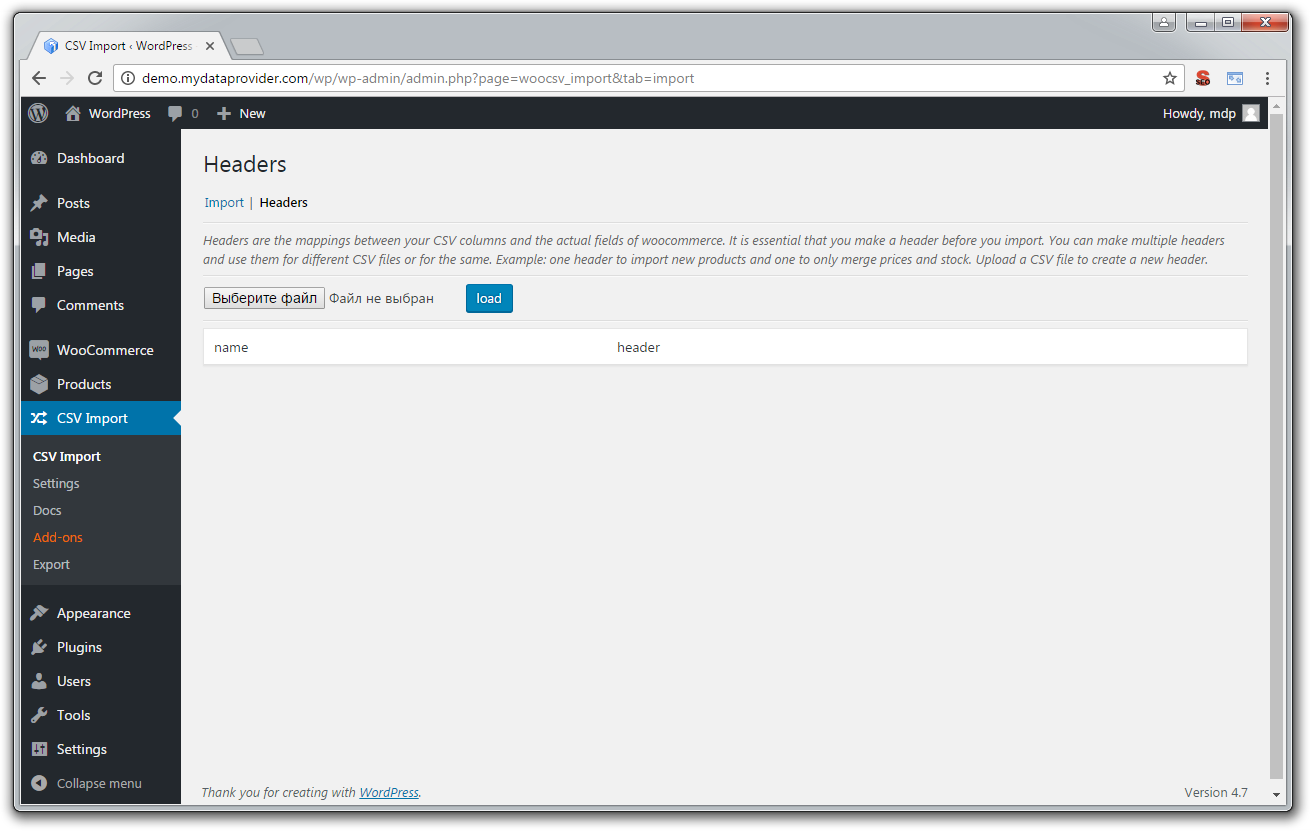 Import cannot be started till you define headers. It is necessary to do.
For doing it you have to select your file and press "LOAD" button.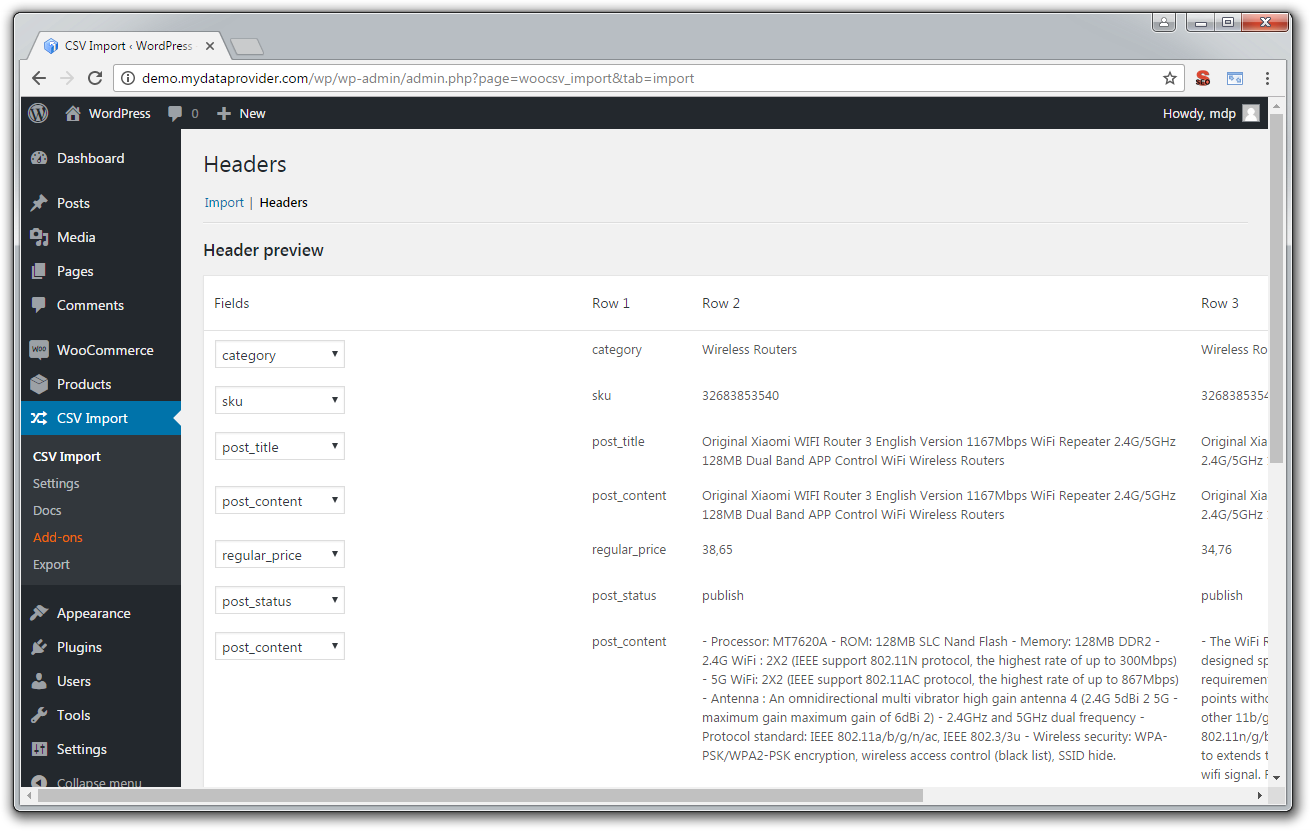 if columns names in your csv file are the same as in the example mappings will be done automatically in the other case you have to setup mappings manually.
When mappings are finished save header: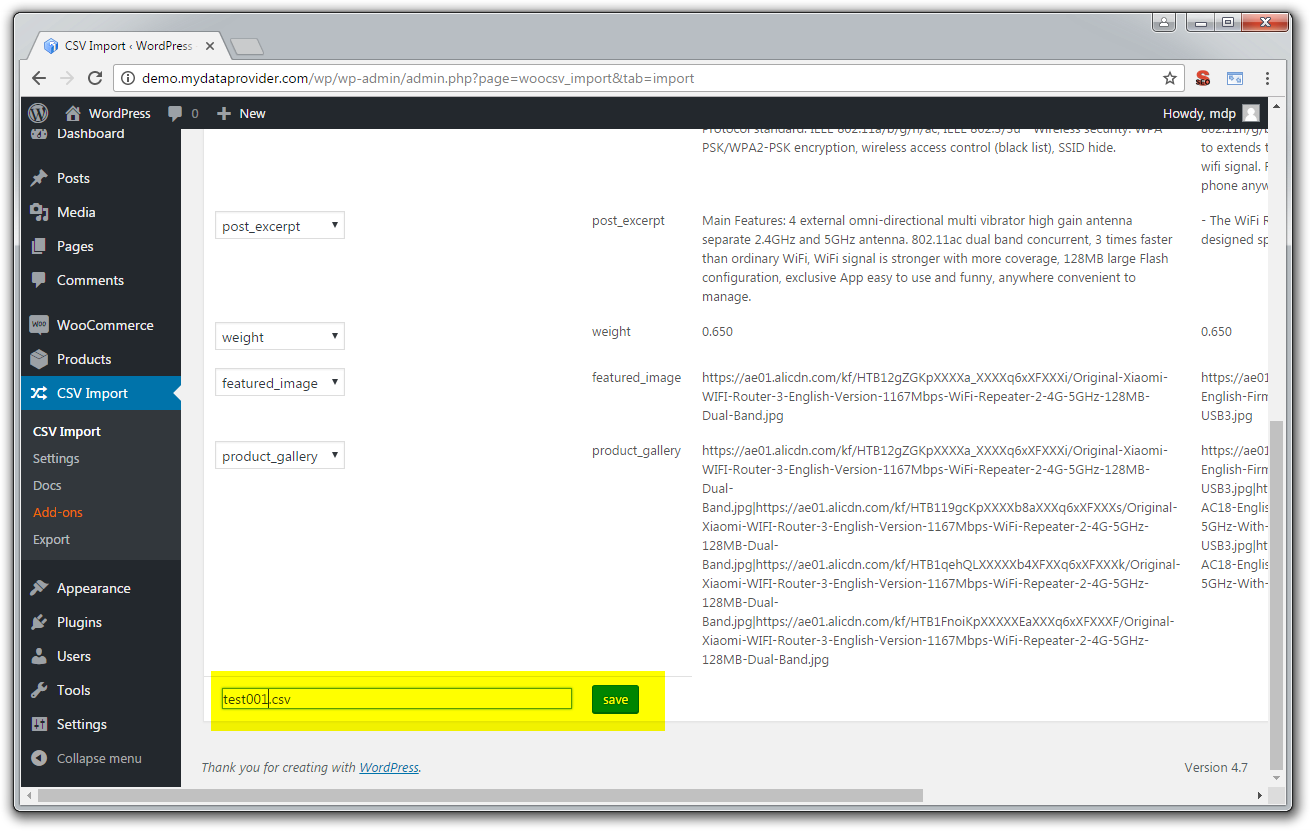 Go to import again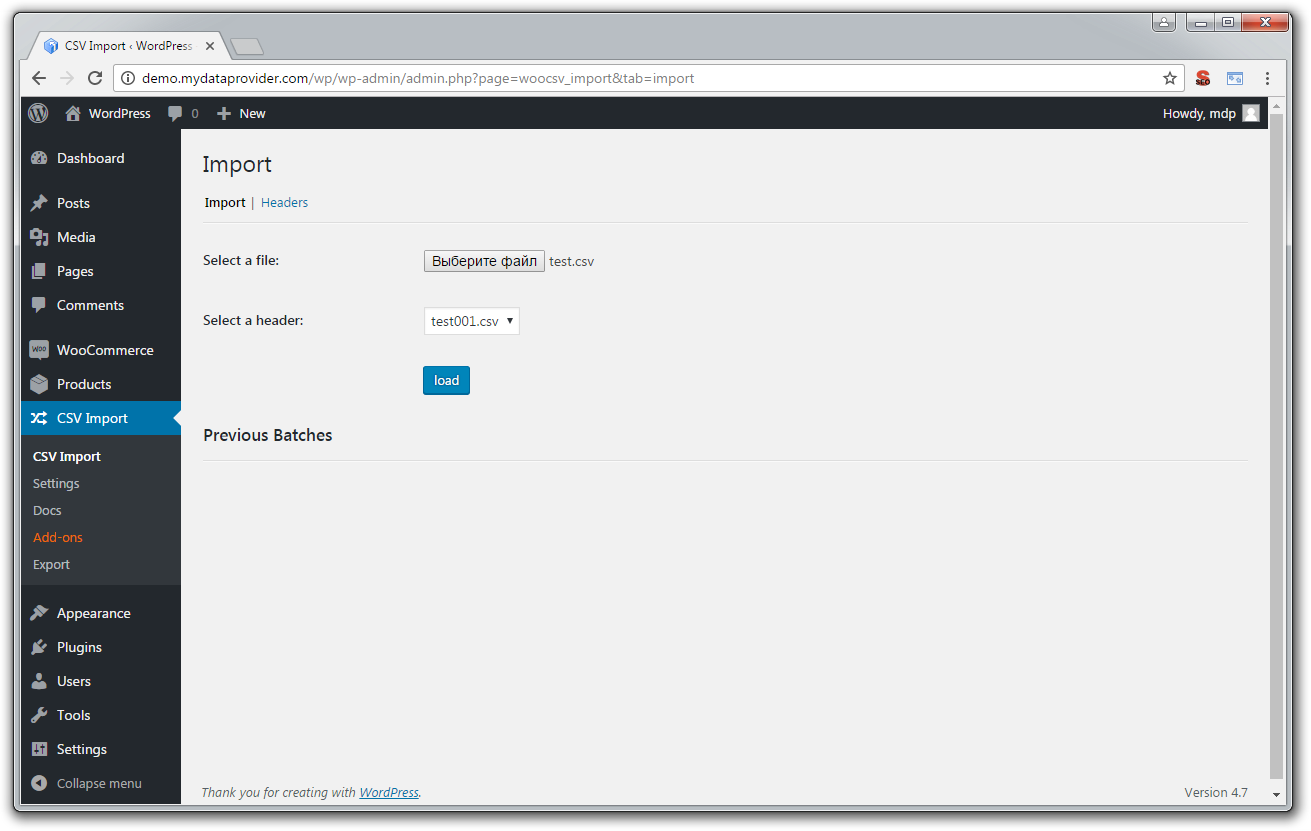 Select file + select defined previosly header, and press "LOAD" button. On the next screen will be show preview of import, if you want to start real import into your store press "START" button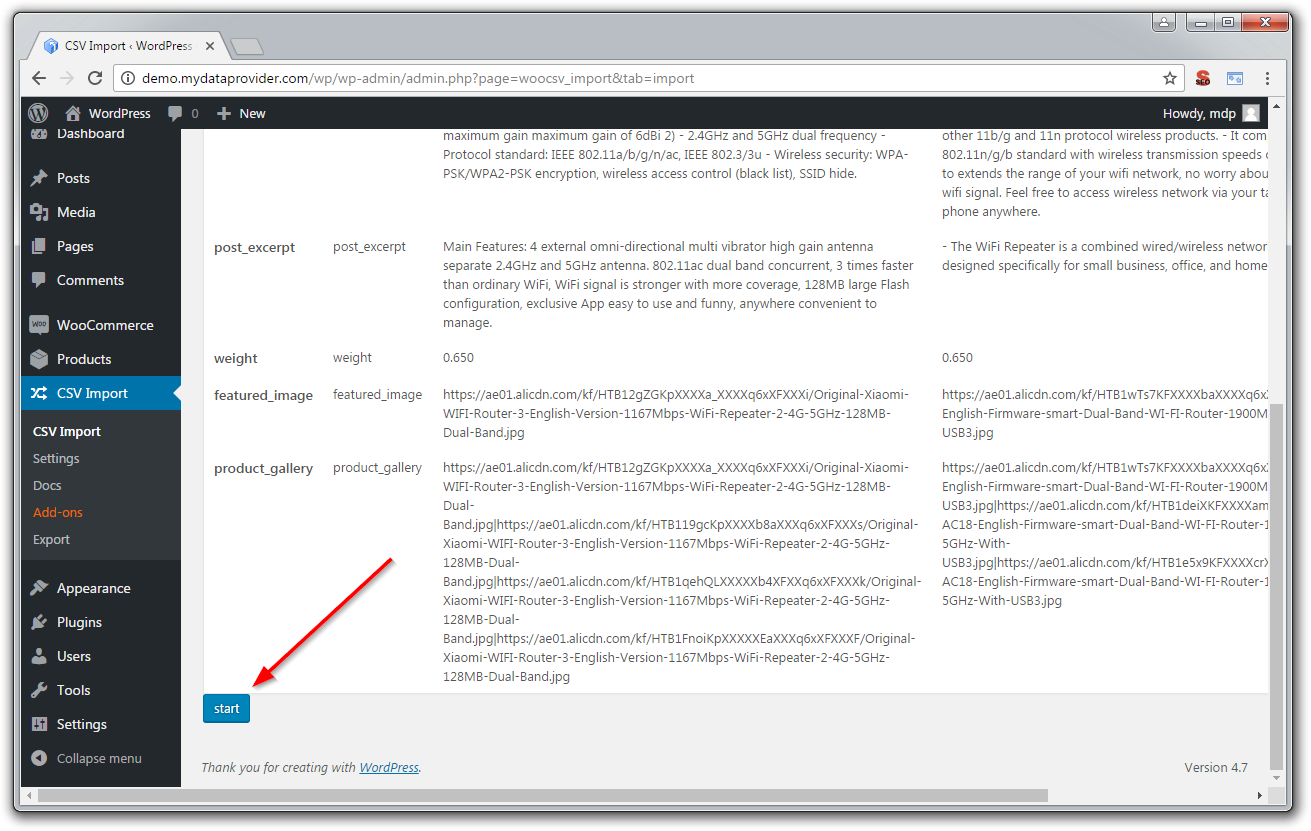 Products loading will be finished in several minutes and you will see message about it.
Result
All products were imported successfully.
Name, sku, all images, price, short description: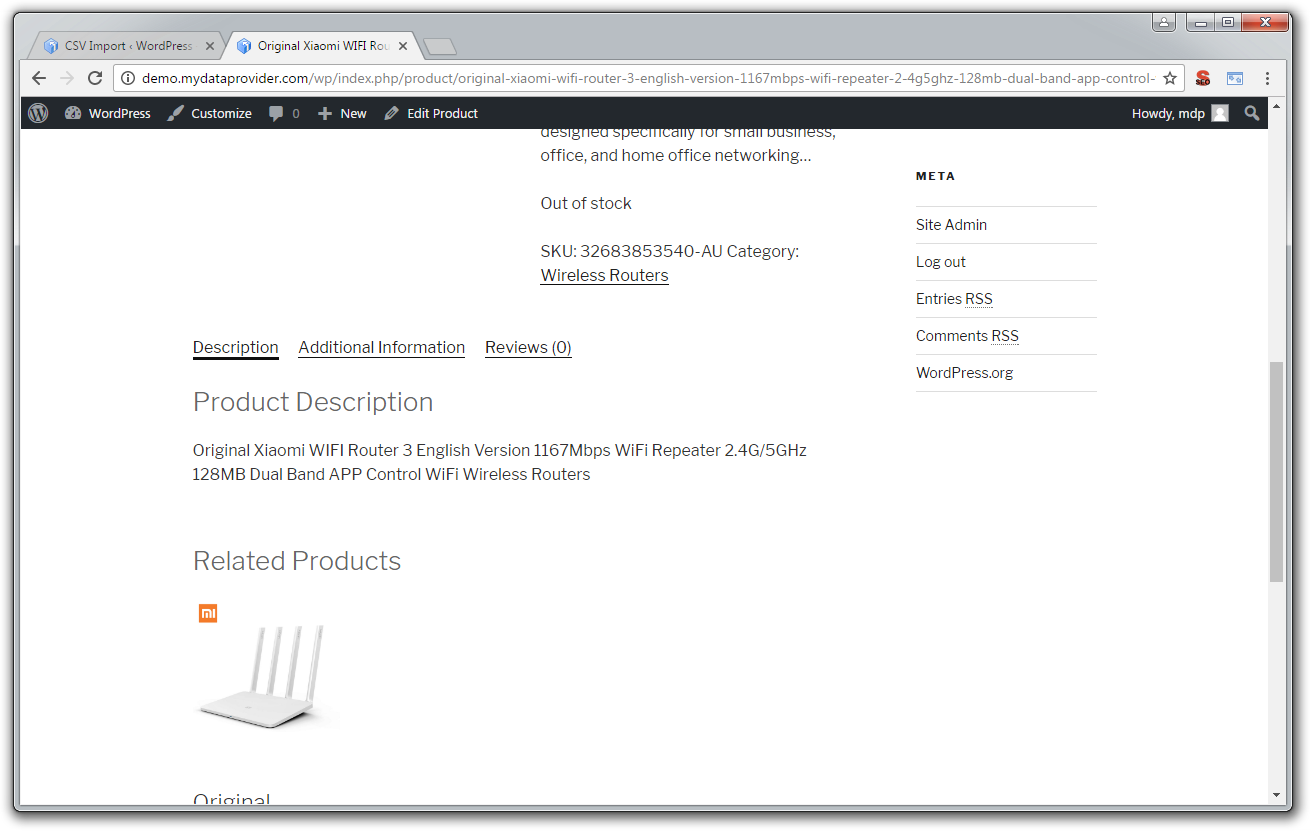 Description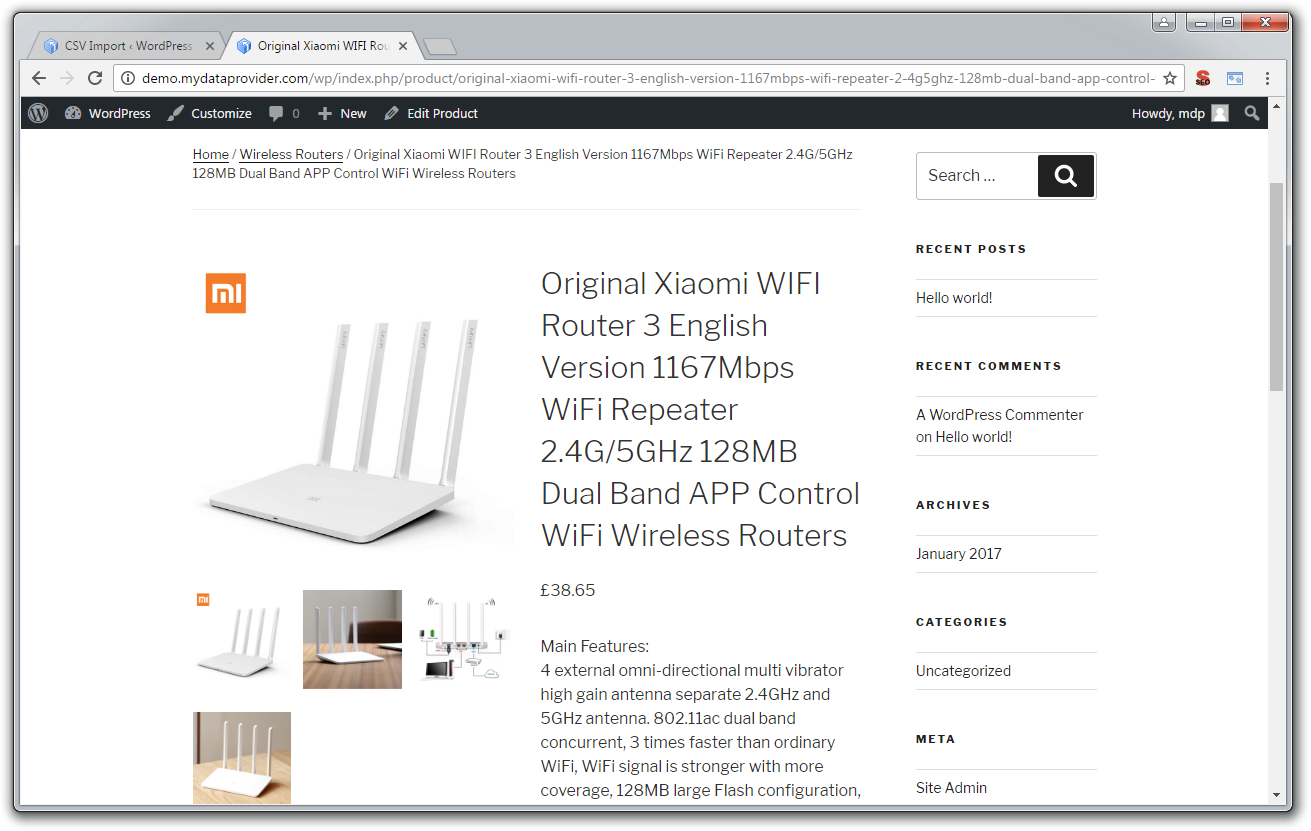 Weight: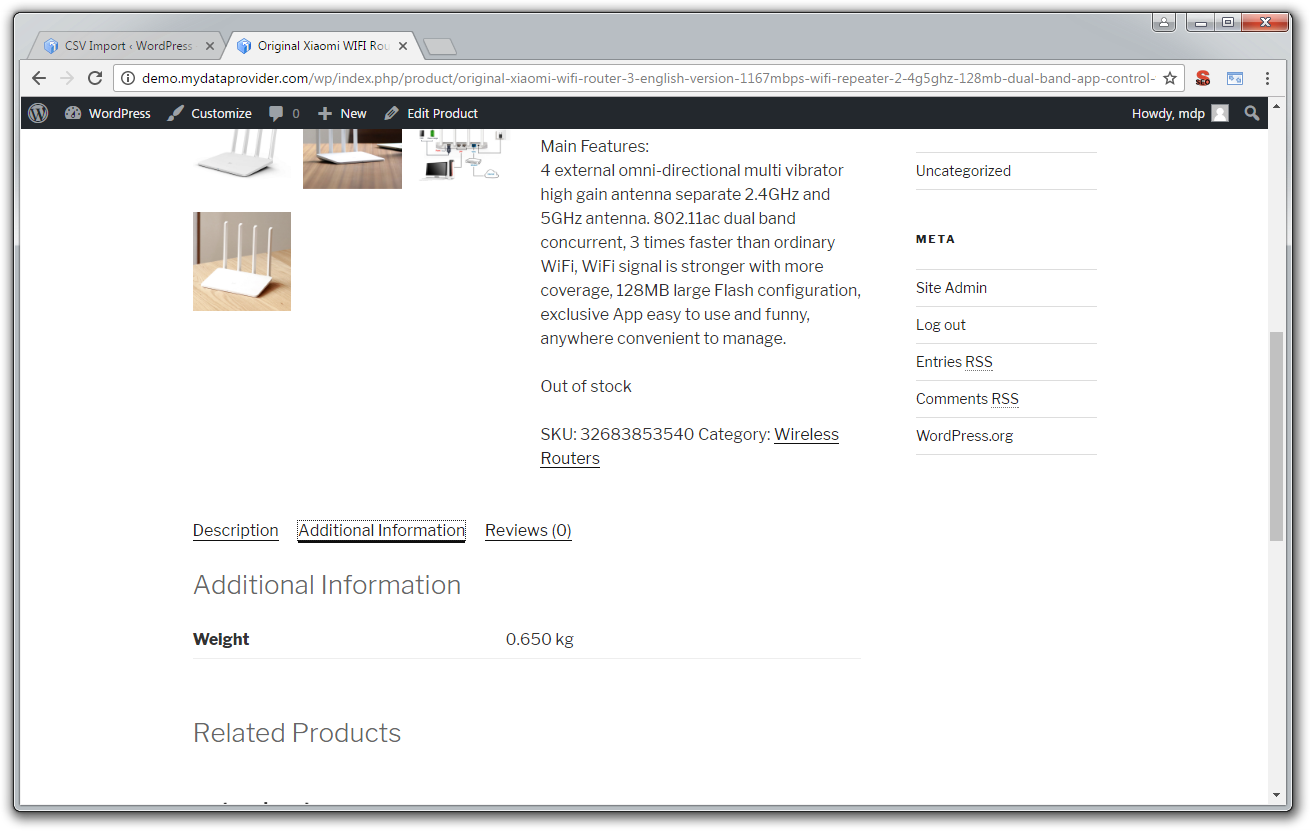 Sample csv file for import
Download here