Welcome to MyDataProvider Applicatoin where we provide excellent and reliable DropShipping Time Saver / Suppliers Integration & Web Scraping eCommerce service. Today, doing dropshipping business has become common, and that's the reason we are here to offer the best solutions for you.
Why MyDataProvider is the Best for DropShipping
Point and Click System. You could add any site as a Data Source or supplier's API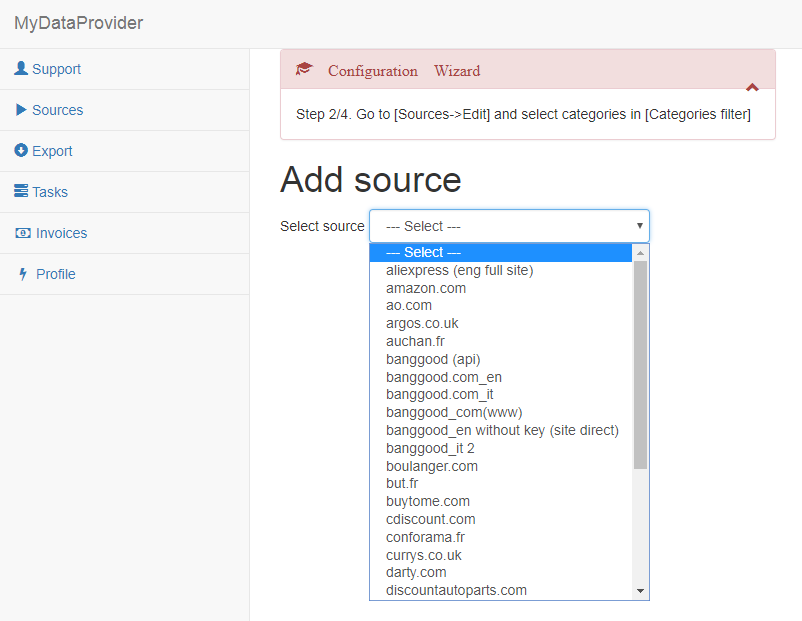 To use MyDataProvider, you only need to point and click the data you want to be scraped. You do not need to have any programming or developer skills to do it.
Web Scraping eCommerce data
MyDataProvider can scrape data in any format that you want. You can get your data in Excel, CSV, XML or Json or direct export into your e-commerce store.
Just say what format you need your data in, we will do it for you.
Full customer support
MyDataProvider is proud to say that it provides full support to its users. There are ready tutorials on our website just for you!
In case of any troubleshooting, contact us and we will be more than ready to help you.
Request a Personal Demo
or
Try App right now
Product & Categories Web Scraping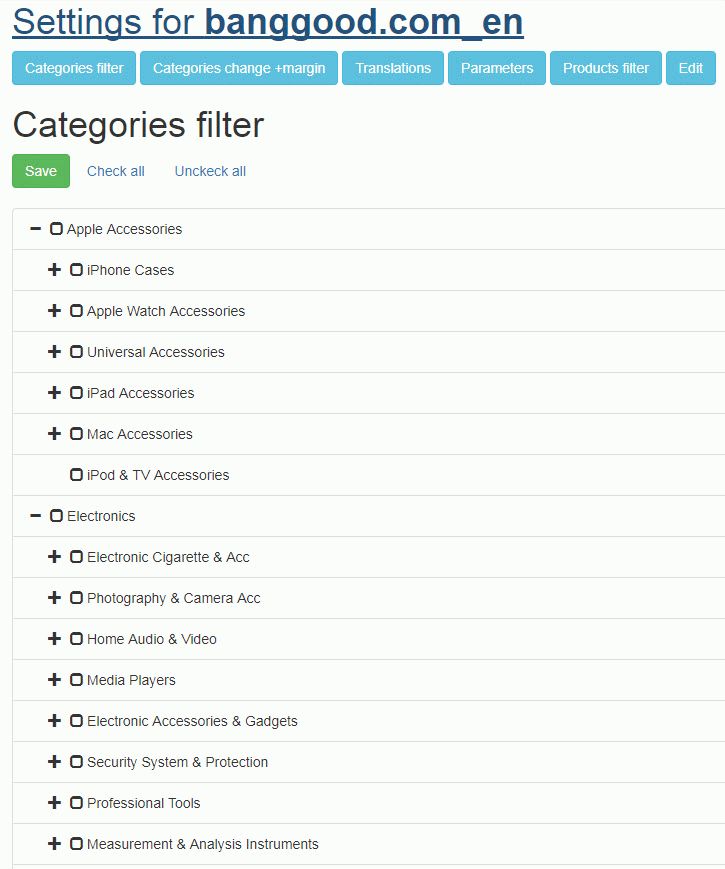 All e-commerce websites display their products in categories. The categories can be arranged either by brand, types of products, prices, etc. With MyDataProvider, you can scrap all this information successfully.
Margin Setup for pricing rules
Improve your sales by setting up the best sales margins & setup your prices With MyDataProvider Application, you can use the data scraped from different e-commerce platforms to set up the perfect price for your products.

Request a Personal Demo
or
Try App right now
Product Filter by Category or SKU
Ecommerce websites are the best sources of product data. If you are building your website, it is necessary to outdo your competitors with perfect pricing intelligence or doing a thorough market research. All this information is available from e-commerce sites.
If you want to scrape some SKUs from e-commerce sites, MyDataProvider is the perfect tool for the job. Our dedicated e-commerce tool can help you extract product details for your SKUs.
Different Sources Merge
You can scrap data from different websites and merge the information extracted as one. All this is possible with MyDataProvider.
Export Data in any Format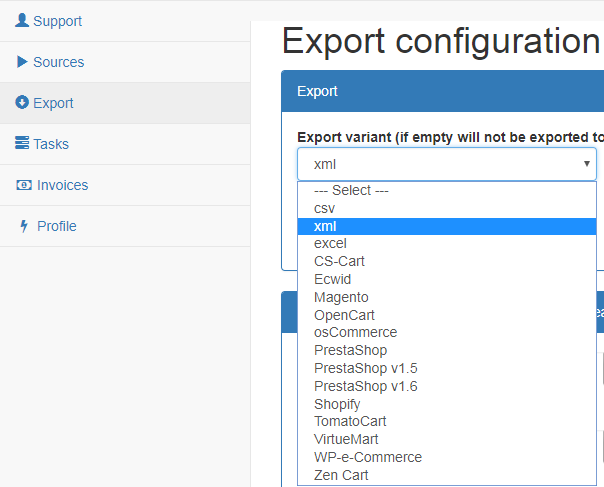 When you choose to export data using MyDataProvider, you are not restricted to any format. You can export data in CVS, XML, Excel formats.
Request a Personal Demo
or
Try App right now
Direct Export to your online store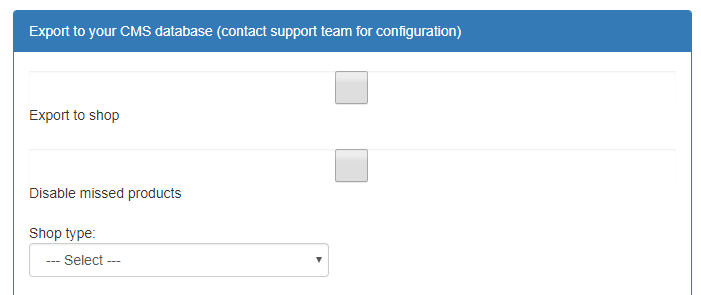 MyDataProvider users can export products to Shopify, Woocommerce, Prestashop, Magento, Opencart stores. Users only need to copy the product URLs into MyDataProvider App. They use our API to access data from their MyDataProvider application.
Benefits for using MyDataProvider for Ecommerce Solutions
Users can export data in their store formats.
You can scrap only categories that you find relevant
MyDataProvider provides 100% and timely support by Email and skype/phone.
Request a Personal Demo
or
Try App right now