MyDataProvider Online Service has Prestashop API integration. It allows merchants to import 20K-100K products into Prestashop online shops daily. You could use our App for Prestashop dropshipping.
Using our application you could do the next tasks:
– Prestashop CSV Import
– Prestashop XML Import
– Prestashop Products Import
– Prestashop Web Scraping from any source: your supplier or competitor site
– Shedule Import & update daily tasks for Prestashop
MyDataProvider Application allows user to import & update products for Prestashop online store. Application could import products from different data sources: csv,xml,excel,api,web scraping.
Products import
CSV import
Images
XML import
Excel import
Advanced Import
DropShipping
Specification
Integration & Development
Prestashop Products import
The module allows user to import csv,xml,excel files to prestashop database(  As you know exists default prestashop module for prestashop csv import). It supports sending an email with a report about the latest automatic operation. Key for product identification could be set to "Product name" field. "Import products per iteration" option allows users to run module on "cheap" hostings.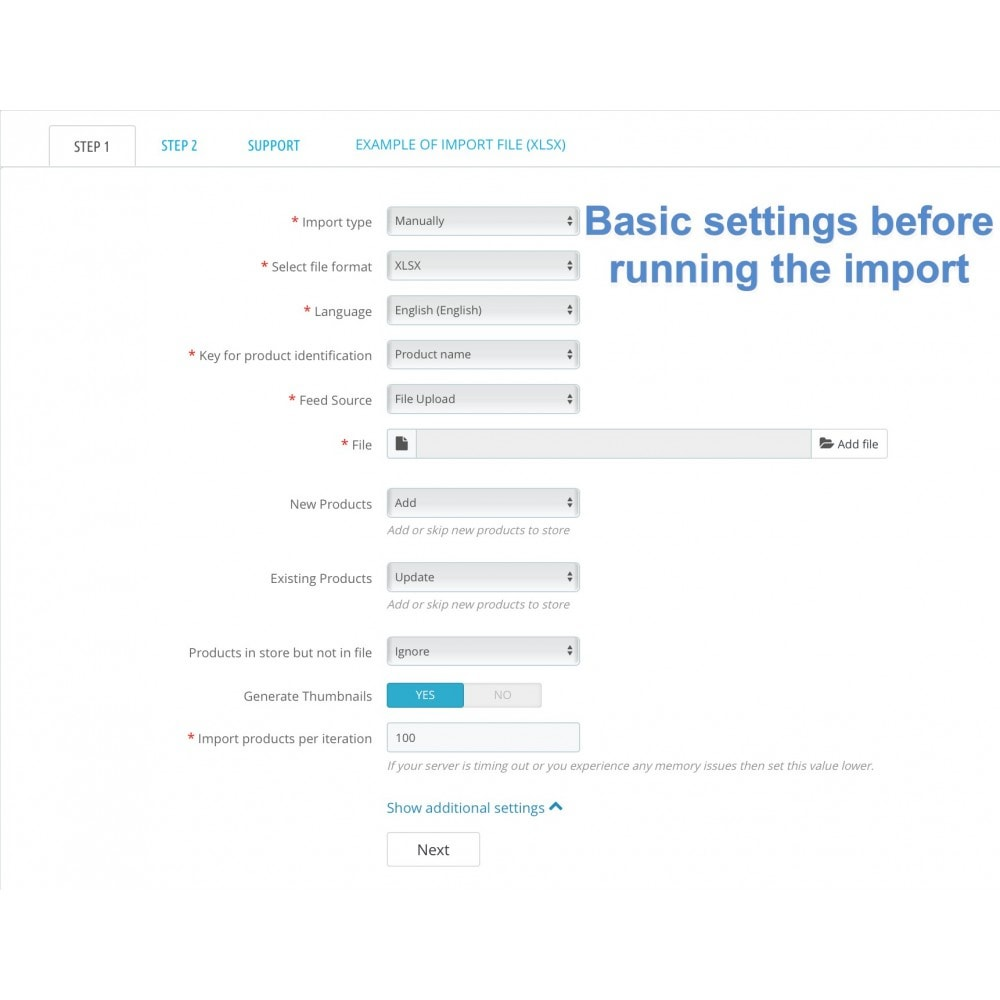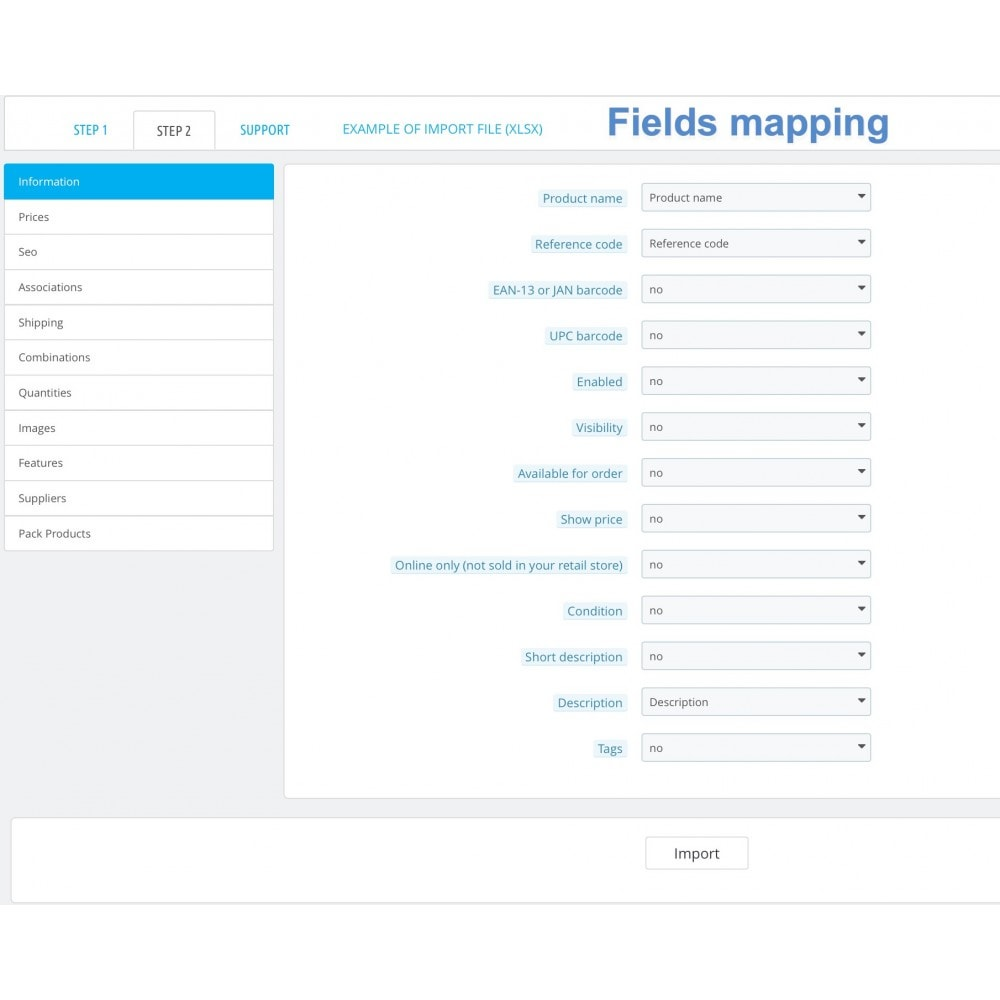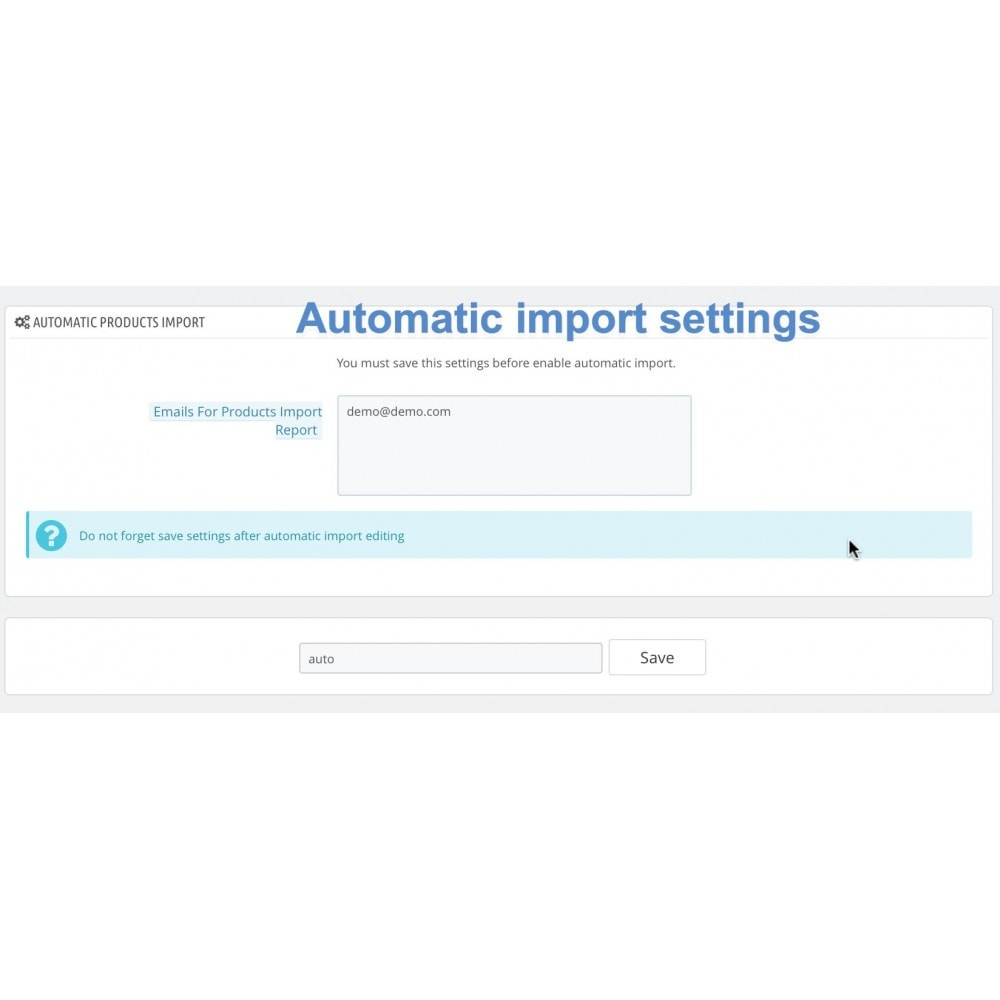 Prestashop XML import
XML import for prestashop. This service allows merchants to import XML files to prestashop 1.5 & 1,6 & 1.7. If you need to do some customization or price management for prestashop XML import we can help you with it. We help merchants to import XML data automatically to prestashop CMS. We import XML products with all related info: images features, combinations etc.
Sample XML file for Prestashop XML Import: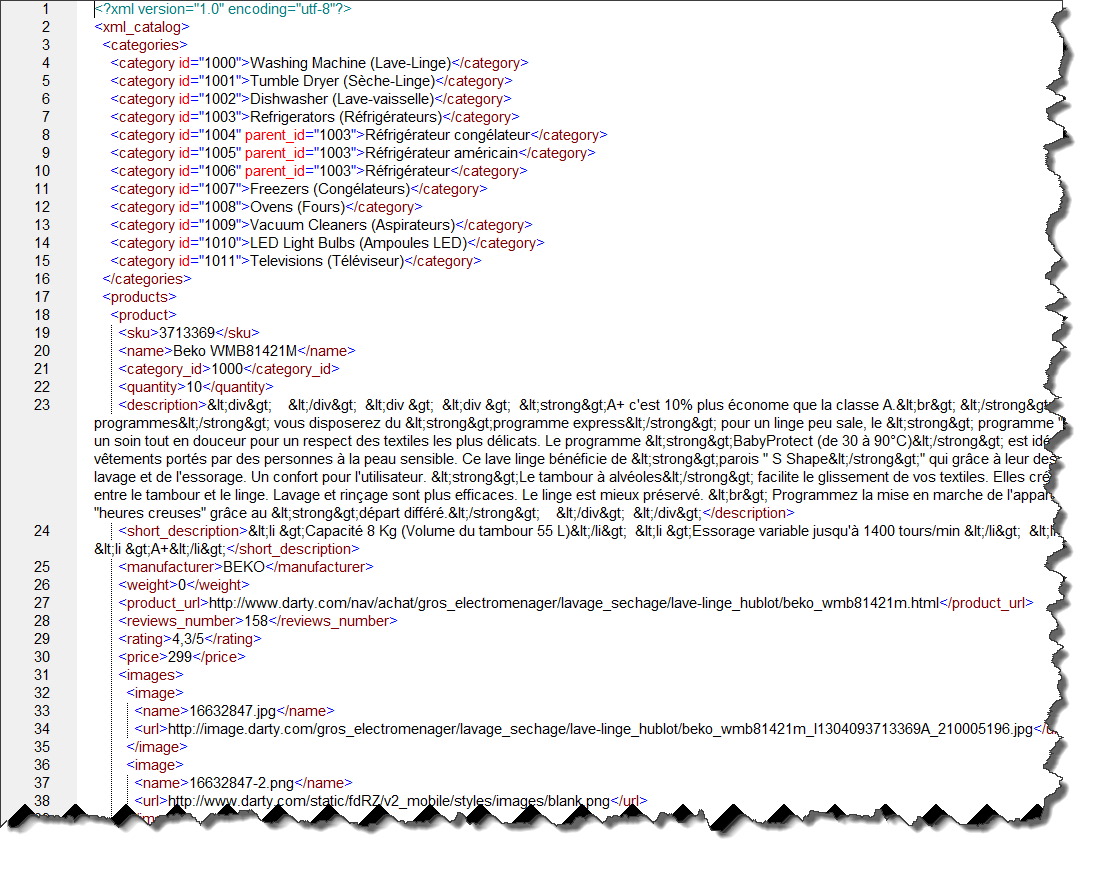 You could send us your XML file and we analyse if it possible to import your file to Prestashop using our service.
XML files have different schemes so it is necessary to analyse if it possible to import that file. Additionally sometime necessary to do post pre-processing & post-processing of data from XML files for Prestashop.
Prestashop Excel import
XLS & XLSX formats are supported in our prestashop excel import solution! You could define excel columns in application!
Advanced XML & CSV Importer for Prestashop
Module allows user to import XML & CSV files. XML files could be parsed using xlst template. Products with combinations are supported. It is possible to run module via cron. It is improved version of default prestashop module for bulk products import.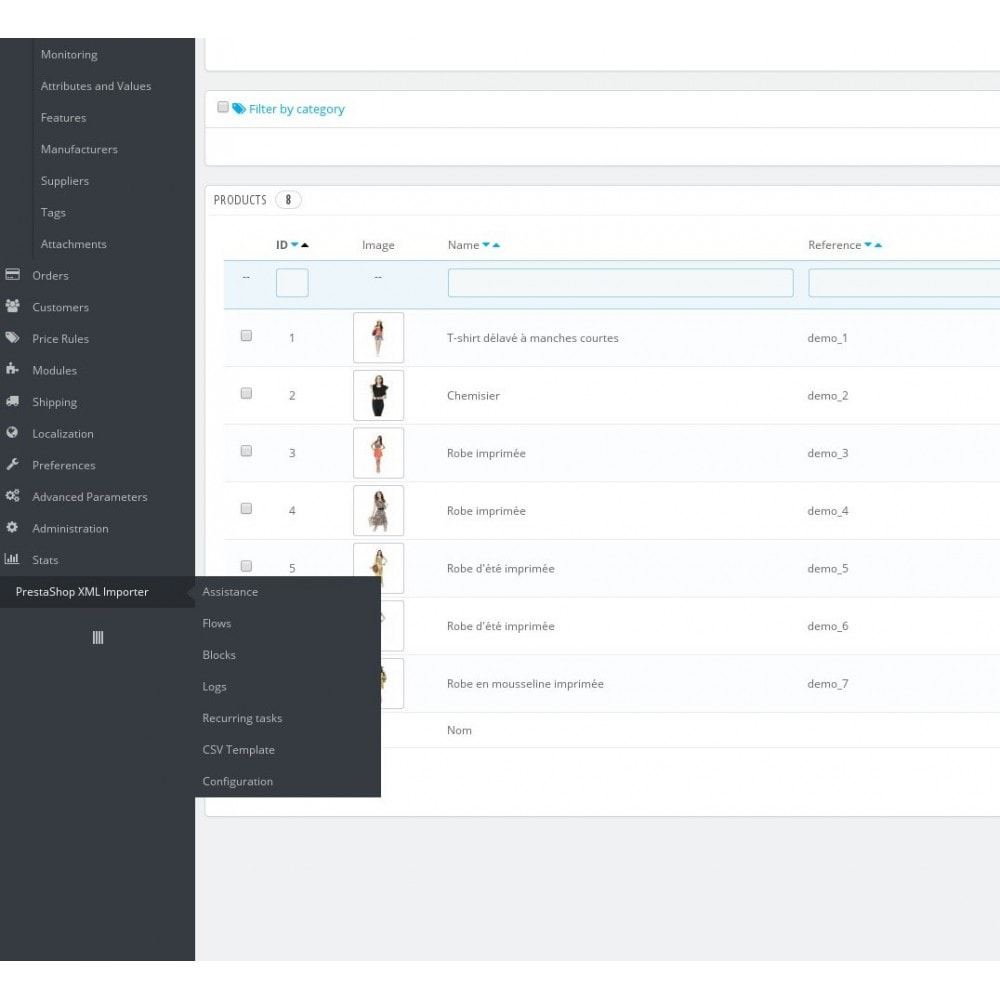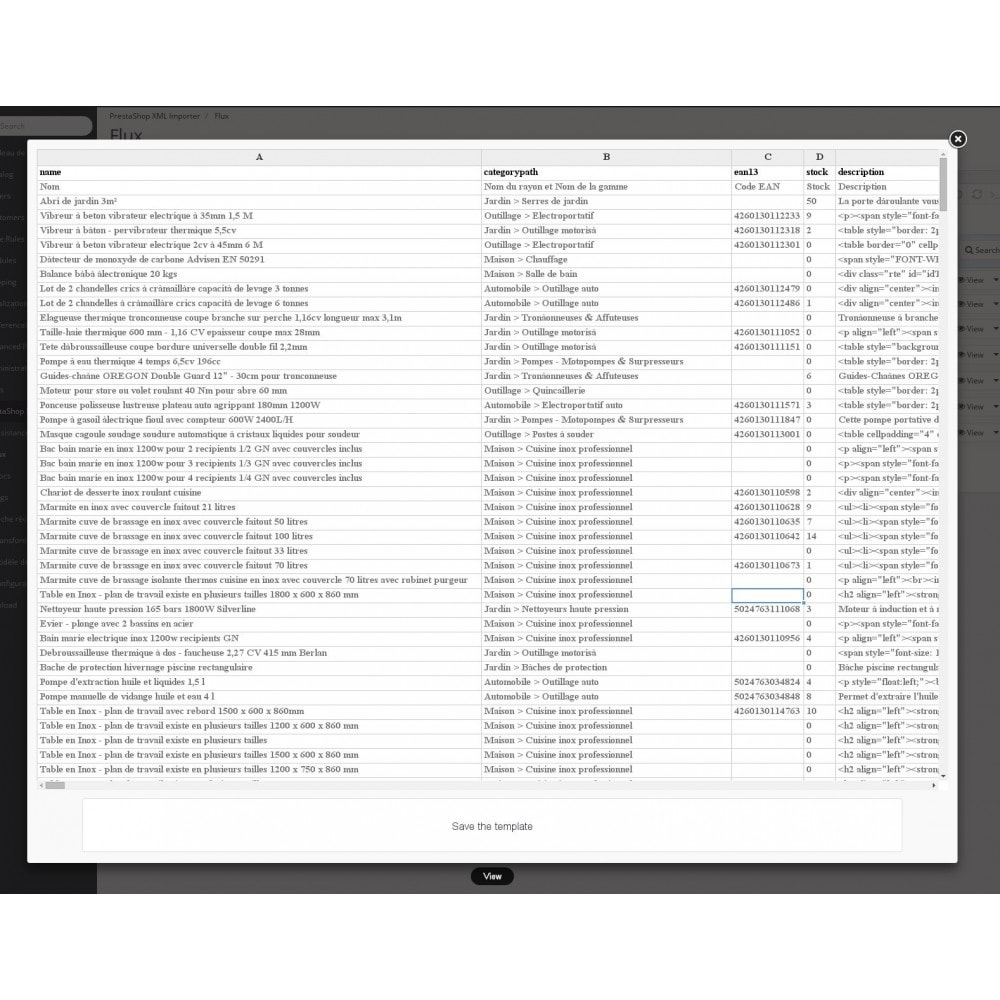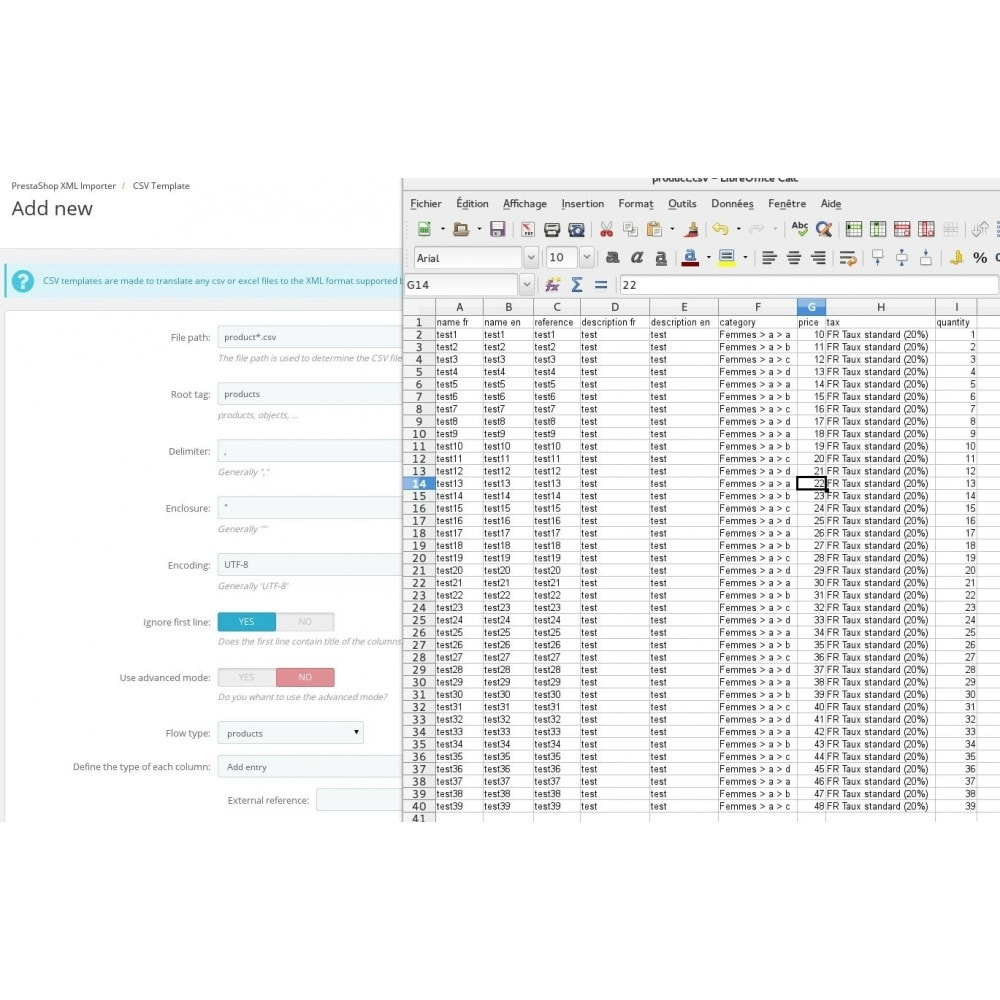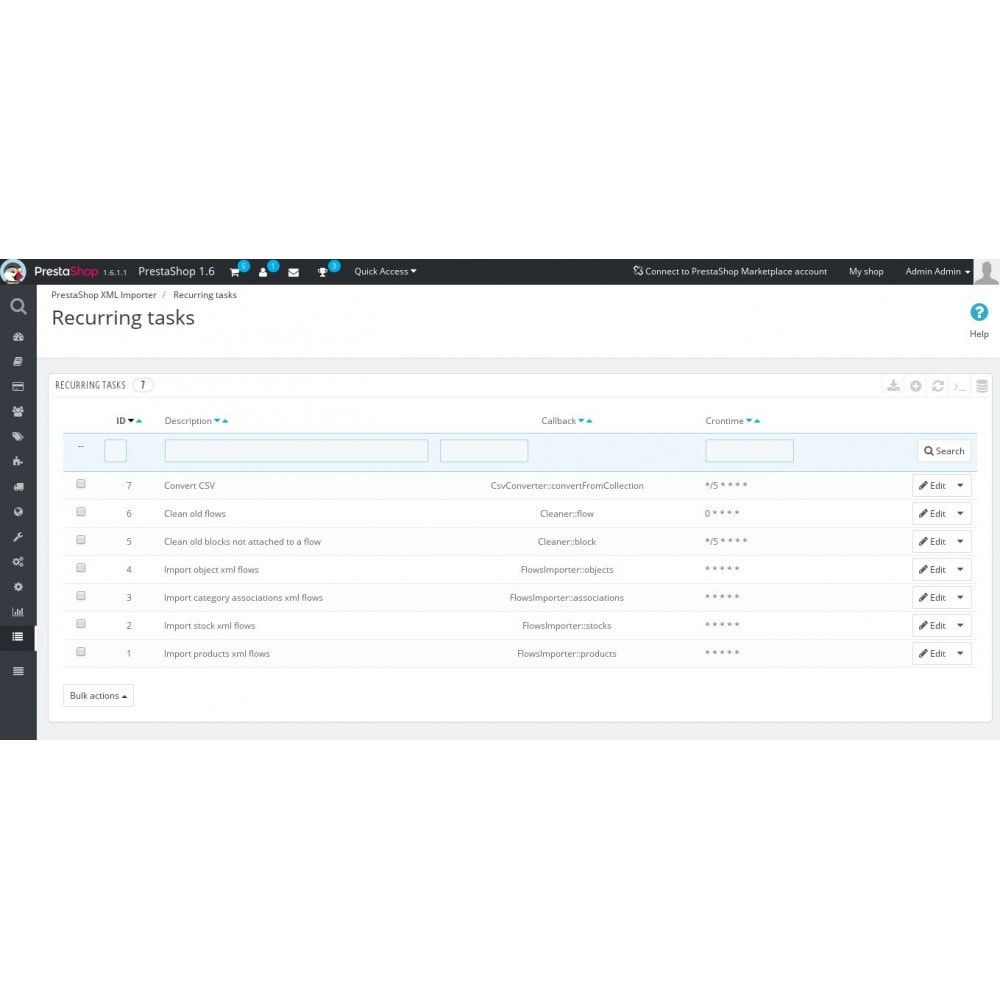 Prestashop DropShipping
If you start your DropShipping business you need to import products into your store. Our Application will do it for you automatically: as many products as you need. Just send us information about your supplier and we will inform you how to do import to your Prestashop store the most effective way.
Do you need a help with Drop Shipping for PrestaShop?
We can help you.
The following tasks can be done by us:
- Data export from csv, xml, api.
- SEO optimizations (meta title, meta description), h1, name, features for PrestaShop.
- Product price management.
- Products filtering by category(ies) or price ranges etc.
- Prefix using.
- Data import into your PrestaShop cart.
- New product creation.
- Price and quantities updates.
- Copy all images, features, variants etc.

Use our Drop Shipping Service for daily updates of your store.

| | |
| --- | --- |
| Images,Features,Variants import | Yes |
| Custom CSV,XML,API,FTP support | Yes |
| PrestaShop all versions support | Yes |
| Data import & export | Yes |
Prestashop Products Import Module specification
1. Categories management for Prestashop
If category does not exist (is new) it will be created in the other case creation will be skipped.
2. Products management for Prestashop
If product does not exist (will be checked by SKU) it will be created in the other case for product will be updated Price, STOCK / Quantity, Availability.
3. Bulk Prestashop products import specification
The following fields will be imported for new product:
– SKU,
– name,
– quantity,
– availability,
– price,
– all images,
– features,
– options (variants) with all relations,
– descriptions: short & full,
– assignment to category ( 1 or many)
Prestashop Integration & Development
Do you need integrate your Prestashop with Third-party application or service : contact us and we will help you!
Request our Prestashop development team for your business tasks.

Send us your task for Prestashop Import Service