Our team at MyDataProvider is ready to meet all your web scraping needs so you could try our web scraping services.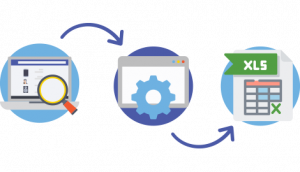 If you need site specific web scraping it means that you need to extract data from 1 or more specific web sites.
Need data or site analytics from external website or niche? Our web scraping service revolves around fulfilling your needs accurately and in a convenient manner. Unlike other websites, our process relies largely on automation and bots to give you precise results within a short amount of time.
Even if you're quite new to web scraping and data extraction, no worries. We are here to help you find the best solution, depending on the needs of your business, whether it be parsing, text pattern matching, or the like. Our web scraper product allows you to create a web scraper to fit your requirements and export it to different formats.
The service is compatible with Windows, Mac, and Linux and is inclusive of an option for SaaS service. We are quite flexible with our clients and can cater to the following formats: CSV, Excel, Xml, Web Api, PostgreSQL, and Direct import to CMS.
Demo
FAQ
Our expertise
Tools
Pricing
Web Scraping Demo FAQ
FAQ Web Scraping
Web Scraping Tools
Request Web Scraping Service