Сustom Web Scraping Service
Does your business depend on real-time data in a quickly changing environment?
Do you have special requirements when automating your data extraction and delivery? Do the standard web-scrapers not reach your specific business goals?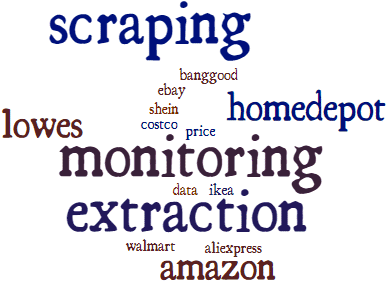 Where Is Customized Web Scraping Used?
Custom web scraping service is the most cost-efficient way to extract data from millions of websites providing high-quality data that is compatible with your specific business needs.
Customized web scrapping is widely used for:
• Real estate listings gathering: real estate agents and MLS companies;
• Email address collecting: a great number of companies use it for lead generation in marketing;
• Product review scrapping: this is how many wholesalers and trading companies keep an eye on their competitors and do the price check;
• Developing new sites: as a rule, they collect similar data from various web resources and then combine it;
• Data retrieval from social media websites: it is widely used by social media companies;
• Scraping to obtain an immense amount of data: it's frequently used for further analysis by the research companies;
• One-time scrapping: every company needs to collect a great deal of data for a very specific purpose.