Web Scraping Tools: Apify
Do you need to extract data from a website or ecommerce store? Find out Apify features, cost, pros and cons
About Apify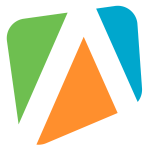 Apify is online scraper with visual setup. It has library with big set of configured scrapers : for example google search or amazon.
The easiest way to extract structured data from any website run headless Chrome / Puppeteer jobs in the cloud crawl large lists of URLs automate web browsing with Selenium host your open source projects in the cloud for free.
Features
"Apify takes advantage of the latest technologies, enabling you to extract data or perform automated actions on practically any website. You can run your jobs automatically every minute, hour or day. Download results in Excel, CSV, HTML or JSON."
Visit apify.com
---
Request a free scrape
---
Why MyDataProvider?
Mydataprovider provides professional custom software development services with a focus on web scraping and price monitoring, repricing services since 2009. Trust us and we will do all the best.

Cost savings
Mydataprovider supports more than 100 TOP websites + our pricing is startups friendly.

1000x more data
Using our tools you could extract tons of data.

Get faster
2 times faster to market. Average time for 1 new scraper development take 2-3 days!