Web Scraping Tools: Content Grabber
Do you need to extract data from a website or ecommerce store? Find out Content Grabber features, cost, pros and cons
About Content Grabber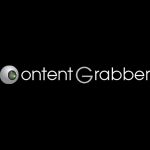 This web scraping tool is favorable for users with advanced web scraping skills as it offers scripting editing, debugging interfaces.
The content grabber is a multi-featured visual content web data extraction tool from the web. The tool automatically collects complete content structures like catalogs or web search results. The web scraping tool is user-friendly and sophisticated enough to extract data from AJAX websites
Features
Pros
Content grabber provides more options for users with third party web scraping tools. They can debug or write scripts to control crawling process.
Cons
Content grabber does not have a free version and its packages start from $149 a month which is quite expensive. The tool is not easy to use to use like Octoparse and Parsehub.
---
Request a free scrape
---
Why MyDataProvider?
Mydataprovider provides professional custom software development services with a focus on web scraping and price monitoring, repricing services since 2009. Trust us and we will do all the best.

Cost savings
Mydataprovider supports more than 100 TOP websites + our pricing is startups friendly.

1000x more data
Using our tools you could extract tons of data.

Get faster
2 times faster to market. Average time for 1 new scraper development take 2-3 days!