Web Scraping Tools: Dexi.io
Do you need to extract data from a website or ecommerce store? Find out Dexi.io features, cost, pros and cons
About Dexi.io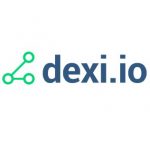 Dexi.io is a cloud based web scraping tool that provides development, hosting and scheduling services. You can get all the data you want with only a point and click Ui without any coding. You have to create three robots for a simple task-Extractor, crawler, and pipes.
The scraped data is available in JSON /CSV format and are queued through ReST from the external applications. You can get the most modern functionality with the web suite like capture solving, filling forms, Regex support, and others. You can scrape data in websites that have JavaScript with Dexi.io tool.
Features
Pros
Dexi.io offers the most modern web scraping functionality like capture solving. Also, the tool supports 3rd party services- capture solvers, cloud storage and can easily integrate with your robots.
Cons
Dexi.io web scraping tool does not have a free version. Also, the tool is too complicated to understand and sometimes the bots are annoying to debug.
Visit Dexi.io Transform limitless web data into immediate business value with Dexi intelligent automation robot software.
---
Request a free scrape
---
Why MyDataProvider?
Mydataprovider provides professional custom software development services with a focus on web scraping and price monitoring, repricing services since 2009. Trust us and we will do all the best.

Cost savings
Mydataprovider supports more than 100 TOP websites + our pricing is startups friendly.

1000x more data
Using our tools you could extract tons of data.

Get faster
2 times faster to market. Average time for 1 new scraper development take 2-3 days!