Web Scraping Tools: Import.IO
Do you need to extract data from a website or ecommerce store? Find out Import.IO features, cost, pros and cons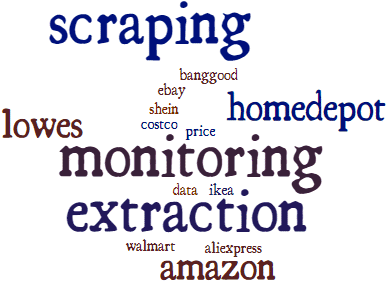 About Import.IO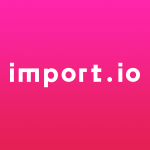 Import.io is a free web-based program that enables you to crawl the web in a fraction of a second. It works like a machine and puts readable information right in your hands. It can process thousands of queries and get the data in real time in a format that you want.
The information extracted is stored in import.io servers and later can be downloaded as CSV, Excel, Google Sheets or JSON and then shared. It is also possible for users to generate API from the data making it easier for them to integrate data from the web into their application.
Many businesses use import.io to scrape information from the web.
Features
All of its storage and technology is into a cloud-based system, and the user needs only to add a web browser extension to enable the tool. It uses cutting-edge technology supporting almost every system to gather millions of data. It's also fairly easy to use- nice clean interface, simple dashboard, screen capture and how upload videos that are user-friendly. It can quickly get expensive if you are extracting data from a number of sub-pages since each sub-page costs a credit. It does not work on every website but it depends a lot on the websites architecture.
Import.IO also has benefits on its side. Cost of savings up to 66%, with import.io, they are now covering 3000 websites at the same cost as 1000. The software is 8 times covered with data, whereby in a normal situation a full-time staff person would take a week to find 3000 new records but for import.io can find in only two hours. It is 60% faster to market. Lastly, it is 20 times more accurate, such that import.io offers precision extraction, which is critical to the accuracy of our consumer rights.
Pros
Import.io is easy to use and uses the latest technology that supports almost every system to scrape large data. The tool has a clean and user friendly interface, simple dashboard and how to videos.
Cons
Each sub page is paid for and hence becomes expensive if you are data from numerous sub pages. This tool also does not work with every website. It depends with the websites architecture.
Import.io is a web Brower extension that allows users to extract data with just a point and a click style. The tool works by converting semi-structured information into structured data that can be used for driving business decisions to integration with other apps and platforms.T he data scraped is in real time through JSON REST base streaming APIs.
---
Request a free scrape
---
Why MyDataProvider?
Mydataprovider provides professional custom software development services with a focus on web scraping and price monitoring, repricing services since 2009. Trust us and we will do all the best.

Cost savings
Mydataprovider supports more than 100 TOP websites + our pricing is startups friendly.

1000x more data
Using our tools you could extract tons of data.

Get faster
2 times faster to market. Average time for 1 new scraper development take 2-3 days!