Web Scraping Tools: Irobotsoft
Do you need to extract data from a website or ecommerce store? Find out Irobotsoft features, cost, pros and cons
About Irobotsoft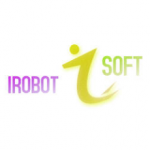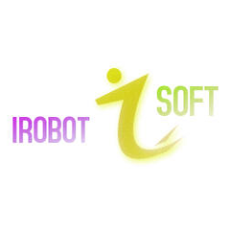 Irobotsoft is a modern and accessible application that offers a simple and easy method to compose, alter and personalize different text files and do calculations while writing. TXT and RTF formats are offered as a few of the editing features. Also, iRobosoft Word is a sophisticated and intuitive program created to offer an efficient method to write documents, edit and customize them with photos and time stamps.
The program provides an open and clean interface with the word processor occupying most of the space and two distinct toolbars, one with management options and the second packs the font size and type, along with format elements.
Irobosoft embeds a standard IE browser, which can render most web pages correctly, including pages with Javascript, JQuery or AngularJS content. You can also apply Irobosoft complete suite of instruments to define smart operations including testing for conditions, repeating on similar pages, and calling subroutines. It supports its own programming language, based on which you can make your robots as smart as your personal assistances.
Irobosoft for data experts; if you are a data expert, you will find this software extremely useful. With our powerful data engine, you can easily crack the most difficult web data with simple commands. It supports proxies, parallel processing, in-memory database, scheduling and task calls. It also supplies a programming language for you to handle complex data logic.
Features
Irobosoft for novice data collectors; for novice data user, the software provides a visual web recording interface to let you automate almost any repetitive web operations. You are able to create a web robot to do just what you taught it to do to follow web pages, extract web links, collect pieces of information from web pages. You can easily feed the input and output data to CSV file, XML file, or relational databases with simple clicks.
Irobosoft for web testers; it will help you create precise, robust testing actions with simple clicks. You will be able to run the robots interactively without any complications. You can easily transfer your web robots to another machine by just copying the irobot software and the scraper robot. You can also run and control remove robots with simple python interfaces.
Visit irobotsoft.com
IRobot@IRobotSoft is a personal Web automation assistance software. It is a powerful tool to help you automate every day Web activities. Using it, you can create your own Web robots to click through links, submit web forms, extract data, save data to local drives, etc.
---
Request a free scrape
---
Why MyDataProvider?
Mydataprovider provides professional custom software development services with a focus on web scraping and price monitoring, repricing services since 2009. Trust us and we will do all the best.

Cost savings
Mydataprovider supports more than 100 TOP websites + our pricing is startups friendly.

1000x more data
Using our tools you could extract tons of data.

Get faster
2 times faster to market. Average time for 1 new scraper development take 2-3 days!