Web Scraping Tools: Kimono Labs
Do you need to extract data from a website or ecommerce store? Find out Kimono labs features, cost, pros and cons
About Kimono labs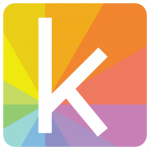 Kimono labs is a desktop web scraping software. It is a cloud-hosted product available for Mac OS X and integrates with the new version of chrome extension. It can perform all crawling job on your machine.
What can Kimono labs do for you?
However, It is heartbreaking when you rely 100% on a third party company for a web scraping tool to later close down giving you two weeks notice only. Kimono Labs disappointed its customers. Those who had not at any time thought of alternatives lost so much upon its shut down. If the closure of kimono labs found you off guard, here is a compiled list of options that can be used.
Features
Create Kimono API with the new chrome extension.
Run APIs and extract new data and crawl thousand web pages
Transfer all kimono APIs to your kimono desktop app
Integrate cloud hosted JSON data.
Save all crawled data to JSON, CSV and RSS formats.
Extract data from websites that use Java.
Visit kimonolabs.com
The Kimono web service shut down on February 29th, 2016 and the cloud service has been discontinued.
---
Request a free scrape
---
Why MyDataProvider?
Mydataprovider provides professional custom software development services with a focus on web scraping and price monitoring, repricing services since 2009. Trust us and we will do all the best.

Cost savings
Mydataprovider supports more than 100 TOP websites + our pricing is startups friendly.

1000x more data
Using our tools you could extract tons of data.

Get faster
2 times faster to market. Average time for 1 new scraper development take 2-3 days!