Web Scraping Tools: Uipath
Do you need to extract data from a website or ecommerce store? Find out Uipath features, cost, pros and cons
About Uipath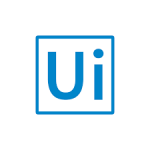 Uipath is web scraping service that allows users to extract data from the Web. Uipath web scraping tool is a web scraping software for the desktop and web. This is a perfect tool for non-coders and easily outdoes common web scraping challenges like page navigation, digging through flash and also scraping data from PDF files.
For the tool to work, you need to highlight the data you need to scrape. The tool will then scrape all the data you have chosen and sort it accordingly. You will then receive structured data in Excel or CSV document. This web scraping tool can also be used as a tool to manipulate the interface of another app thus establishing data transfers among the apps.
Features
Some of Uipath skills for robotic process automation work include;
Installation
Orientation
Structure (flowchart vs sequence)
Control flow (decisions, loops, switches)
Error handling with Try/catch
Automating Excel, Word and PDF interactions
Debugging skills
There is Uipath Orchestrator, which is the management console for enterprise process automation. Uipath process design, allows users to create rules for data management in business applications with the help of a flowchart. It also has a built-in template library that provides users with customizable templates for common processes. Lastly, it has Uipath Studio Community platform where both teams and individual developers can access online training material and collaborate on software-related issues.
Uipath provides the most intuitive and feature-rich automation development environment. Its highly visual process designer equips employees for fast and easy configuration of robotic workflows. Simply drag-and-drop activities into the workflow or let the recorder get your usual work routine and replays it automatically.
This is an open and extensible tool, allowing you to automate intricate processes that otherwise could not be covered. With this software managing your virtual workforce, automated business processes work around the clock and around the globe to maximize RPA benefits. All the critical enterprise duties are handed centrally to facilitate robust governance and compliance: release management, remote control, scheduling, queue/robot workload. It's solutions run with a locked screen so that automated activities can be performed in total privacy.
UIPath pricing is high and is targeted on US & UK markets & enterprise clients
Pros
Target on Enterprise clients.
Cons
Rich UI, + it takes long time to teach how to use it, they even create UIPath academy, because product is really hard for understanding. if compare with development -> UIPath is wrong way to build common scenarios for web scraping. Common scenarios could be solved via development.
Visit UiPath.com
UIPath tells that they are best RPA (Robotic Process Automation) platform for enterprise. From my POV it is web scraper & it allow to record specific user actions in browser
---
Request a free scrape
---
Why MyDataProvider?
Mydataprovider provides professional custom software development services with a focus on web scraping and price monitoring, repricing services since 2009. Trust us and we will do all the best.

Cost savings
Mydataprovider supports more than 100 TOP websites + our pricing is startups friendly.

1000x more data
Using our tools you could extract tons of data.

Get faster
2 times faster to market. Average time for 1 new scraper development take 2-3 days!