Web Scraping Tools: Webharvy
Do you need to extract data from a website or ecommerce store? Find out Webharvy features, cost, pros and cons
About Webharvy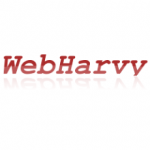 This is a cloud-based web data extraction helping users acquire relevant information from many types of websites. Users of different are able to scrape unstructured data and save them in different formats such as HTML, Excell and even plain text.
Webharvy can be used to extract data from product listings, yellow pages, real estate listings, social networks, forums etc. Some of the benefits of this software include scraping through point and click, this is simply to browse, select and then scrape the data. Also, the tool is easy to configure, it is convenient to scrape contents from sections and subsections, scraping through the keywords and reasonable price of the Webharvy software.
It enables you to easily extract data from websites to your computer. In this tool, no programming knowledge is required since it works with all websites. Used to extract data from product listings, yellow pages, real estate listings, social networks, forums etc.
The scraper allows for categorical scraping allowing the user to access links which lead to listings of the same data within a website. Its ability to run javascript in the browser before extracting data helps in the interactions with other page elements. The automated browser is easily configured to input texts to a field, click links, scroll page, and select options. Web Harvey's blog has additional information on how to scrape images from sites such as Pinterest and hidden sites.
Features
Some of the benefits of this software include Scraping through point and click. The visual web scraper scrapes the data through the point-and-click interface. You have to simply browse, select and then scrape the data. In this software for scraping, no scripts, codes or intricate setups are required. Instead, use the most convenient way based on one of your choices.
Easy configuration of the data through Web Harvy software; this is one of the intelligent software that can recognize the data undergoing repetition. It manages to have at least involvement of keys and mouse. Hence, when you are scraping the desired data from the web like the basic information of the user, it will intelligently identify and pick the information automatically.
Using this web scraping tool allows convenient scraping of contents from sections and subsections, whereby if you want to format the pages within your own website by simulating the links, then scraping will be the best choice. The software allows very easy scraping of the categories and the subcategories in the most important place of your website.
Scraping through the keyboards. In this software, scraping is done by feeding the list of keyboards in a website which automatically searches for the input keywords and scrapes the final data.
The inbuilt scheduler of the software schedules the scrapping tasks automatically.
Reasonable price of the software. This software is within your budget so you can purchase it at $99 whereby the price includes free of cost lifetime support and absolutely free updates for an entire year.
You can also scrape data from websites anonymously preventing you from being blocked by web servers.
Pros
WebHarvy is stable and simple to use and understand. It serves best for a quick web scraping need with several data export formats.
Cons
WebHarvy does not support documentation extraction and it does not have a free version.
Visit WebHarvy.com Webharvy is a visual and point to click web scraping tool. With this tool, you can extract texts, URLs, and images from different websites. Extracted data are then saved in different formats like CSV, Txt, XML, and SQL.
---
---
Why MyDataProvider?
Mydataprovider provides professional custom software development services with a focus on web scraping and price monitoring, repricing services since 2009. Trust us and we will do all the best.

Cost savings
Mydataprovider supports more than 100 TOP websites + our pricing is startups friendly.

1000x more data
Using our tools you could extract tons of data.

Get faster
2 times faster to market. Average time for 1 new scraper development take 2-3 days!