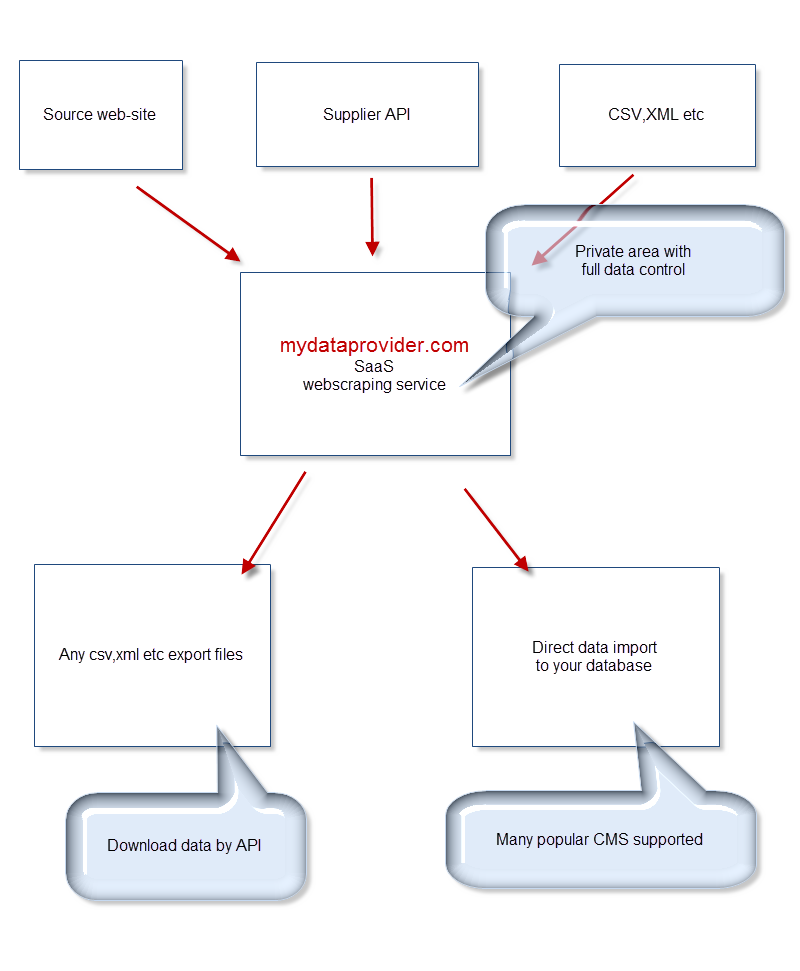 Sometime it is necessary to get unstructured data from web sites.
It is very popular in eCommerce. We have software and services base on it for doing web scraping task.
You will get daily updated XML or CSV feeds from any data source. Just send us a link, please.
If you need to import data automatically from csv, xml, excel api, web site to your web store we can help you.
We will import product with all images, features, variants (combinations, modifications) etc.
A lot of CMS supported. The most popular are the next: prestashop, opencart, magento, woocommerce, joomshoping etc.