Web scraping services for customized your business needs
Get real-time data from any web site: content, images, prices, stocks, availability.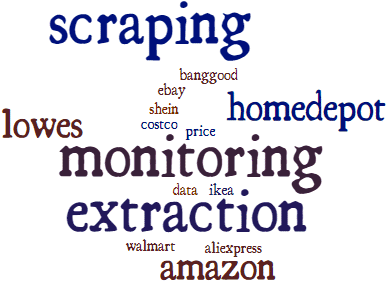 How often do you need some information from the different web sources extracted and stored in the way it is easy to use and share? The answer is vivid. We are always in need of some specific data! The most optimal way to obtain necessary information is by using web scraping services. In particular, web scraping or data scraping is for the purpose of extracting specific data from the sites and storing them in the local databases or spreadsheets. However, it is a challenge to provide the process of data collecting to be arranged in a prompt way. More to that, major web scraping tools have no proper functionality when it comes to a big volume of data needed to be extracted. In general, such other problems as scattered data or dynamic sites make users search for data scraping services able to offer customized solutions, which are effective for their particular business needs.