Web scraping services customized for your business needs
Get real-time data from any website: content, images, prices, stocks and availability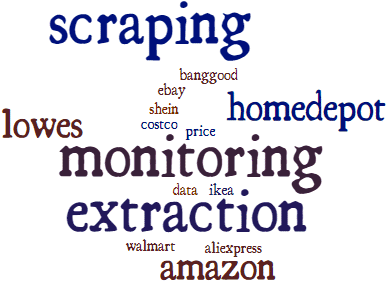 What is data scraping?
How often do you need some information from different web sources to be extracted and stored while keeping it easy to use and share? The answer is obvious. We are always in need of some specific data. The most efficient way to obtain the information you need is to use web scraping services. Web scraping, also referred to as data scraping, is the process that includes the extraction of specific data from various websites and their storage in the local databases or spreadsheets.
However, it may be a challenge to arrange the data collection process in a timely manner. In addition, major web scraping tools lack proper functionality when it comes to the extraction of a high volume of data. Scattered data and dynamic websites may cause difficulty for users as well. In this case, it pays to rely on a trusted provider of data scraping services.
MyDataProvider is a dedicated team of professionals able to offer customized solutions that would better suit your particular business needs.