Price monitoring: competitive pricing for your business
Does your project involve a continuous monitoring of competitors' prices? Do you need more than a price tracking? Use our tools for your tasks.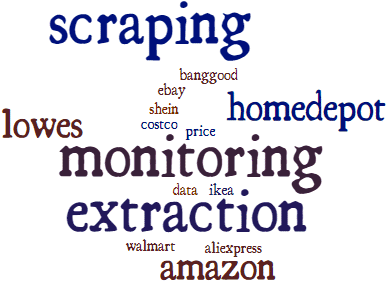 Price monitoring is
а cost-effective way to track, compare, and analyze the prices of your competitors.
Today, purchasing goods and services online is a prevalent practice among millions of people worldwide. Purchasing online is convenient, easy, and economically advantageous, as multiple e-commerce platforms offer competitive prices. Thus, both sellers and buyers are bound to execute price monitoring, comparison, and analysis. The number of online purchases is constantly growing.
According to Statista, in 2018, 1.8 billion people worldwide purchased goods online, and global e-retail sales amounted to 2.8 trillion U.S. dollars. By 2021, the growth of online sales is estimated up to 4.8 trillion U.S. dollars.
According to Euromonitor International, e-commerce will be the largest retail channel by 2021.
For price tracking and analysis, MyDataProvider offers a proprietary software tool that is easily customizable.
The accurate data received quickly, allowing our customers for improved flexibility in its branding, advertising, and pricing policies.