About service
Are you looking for Aliexpress product importer or daily XML,csv feed from Ali?
Our service allows users to copy products from Aliexpress.
The following fields will be copied
product name
reference
all prices
descriptions
all images
features
reviews
number of starts
number of reviews
variants (combinations or modifications) from Aliexpress product page
categories with structure  from Aliexpress
Shopify App for Aliexpress products import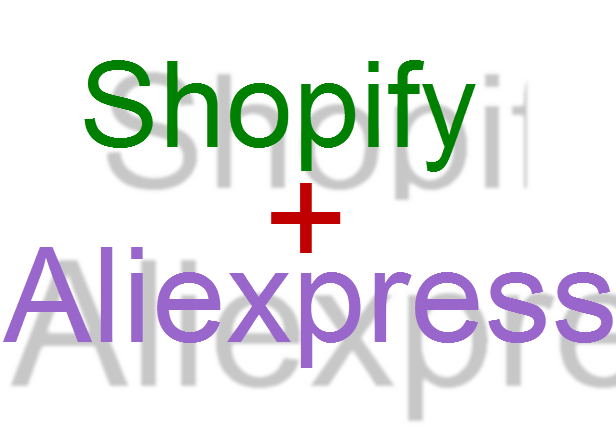 Shopify App for Aliexpress products import by mydataprovider
Application allows user to import all products from 1 category for 3 steps.
Copy aliexpress category url
Insert url to aliexpress web scraper & run it
Check extracted data & import products to Shopify store.
We developed application for Shopify marketplace. Our Application allows user to copy items from Aliexpress directly to Shopify store. Find more here:
Welcome to the Web Scraping Service app for Aliexpress. Mydataprovider has been developing software solutions for eCommerce since 2009. Our web scraping service allows users to copy SKU's, product names, images, and more from products found on Aliexpress. This app saves you time by automatically importing products from Aliexpress into your Shopify store.
Application allows merchant to do
Copy all products from any Aliexpress category. Just input category url.
Extract all images,sku,price,description,name,variants (options) from Aliexpress products.
Import extracted products directly into your store. No additional browser extensions needed!
What can it do for you?
Import products from any Aliexpress category
Check the products via Excel file
Easily copy and import product SKU, name, description, features, options, manufacturer and more
Import products directly to your Shopify store through Shopify's API
No developer skills required!
No developers skills are required to use our web scraping service for Aliexpress. We take care of all the hard work for you efficiently and automatically. Simply pick the category on Aliexpress, copy the URL and enter it into web scraper to have your products automatically imported into Shopify.
We have video documentation showing you how to use the app
You will get a full visualization of process along with detailed documentation
100% support for our App.
Need Help?
Feel free to contact us at sales@mydataprovider.com if you have any questions.
Shopify AliExpress Applications your way to Success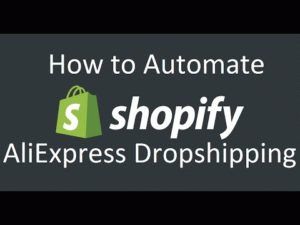 Today, doing online business has become very popular. You get to operate your business from anywhere even from your home.  AliExpress is one of the best drop shipping models for new online entrepreneurs.
Aliexpress is an excellent platform for split testing of business ideas. You can do this without using much money. It is easy to load your online store with many products within a within few seconds thanks to AliExpress applications. These apps are;
The apps make it easy for you to import products from AliExpress to your Shopify store. Install the Apps by to going to your Shopify dashboard > Apps. Click on the 'visit Shopify App Store' and search for the app you want to use and install it.
Most people prefer to use Oberlo than Expressfy because they feel it is easy to use and the support does a great job. Feel free to test both applications and decide which one is best for you.
Aliexpress Oberlo App
Don't take Oberlo as full e-commerce platform; it is just an extension you install on Shopify sites
More than seven thousand Shopify stores use Oberlo app and have made over $40,000,000 sales. With just a few clicks, Oberlo allows you to import products from Aliexpress to your Shopify store. It later ships them directly to your customer wherever they are.
You can try Oberlo for free for a period of thirty days. No credit card required. It has a cheap plan which is affordable to many of $ 4.90 every month. All new users start with a free trial of the pro plan and later will be billed after the trial period .
Just the same as WordPress configuration, Oberlo has a dashboard and menu on the left-hand side for completing variety of tasks. From the menu, you can search for products, set your featured products, import product or even view your products. All products in your store are arranged in an organized manner, and you can see your sales and earnings of every product.
You can edit your products  in just a click. Product details are not managed on Oberlo; you have to go to your Shopify website to complete that. Essentially, for this situation, you will have two dashboards.
Aliexpress Expressfy App
To use the Expressfy app, download the App as a chrome extension. With Expressfy app, you can import products and reviews from Aliexpress to your store with just a few clicks. Within few seconds, importing process is done.
How do you add products to Expressfy?
Select a product
Search for the image of the product and download it to your computer.
Edit the pictures and upload them to your store.
Create varieties
Set a price for every variety
Connect images to the each variant.
After installing the Expressfy app, visit product page that you want to add. Click 'add' button found on the top left corner. Add a title, description, and price of your product.
After receiving an order, 'Expressfy semi- automatic system' will help you fulfill it. Click the Expressfy icon and select the order you want to fulfill. You will automatically be directed to Aliexpress site for the order details to be filled automatically including the customer details. To fulfill the order, click 'confirm and pay button.'
Many buyers are gaining confidence with Aliexpress. You not only enjoy a pleasant shopping but also minimum prices for quality items. Is this not what every buyer wants?
Opencart AliExpress Products Imports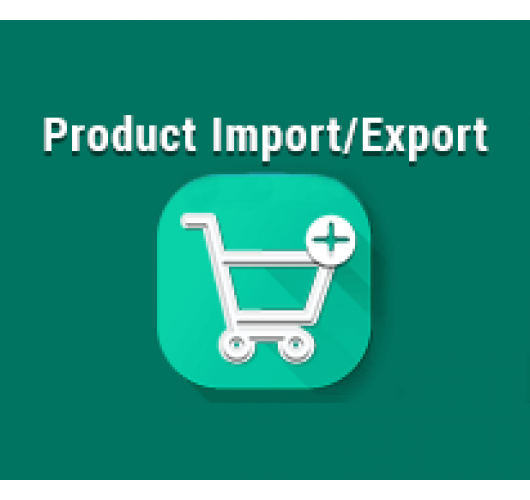 Do you want to import products from AliExpress to Opencart successfully? Mydataprovider Opencart App allows you to import products automatically from any AliExpress site to your Opencart store. This is the latest and most reliable App for importing products in the market.
You have the liberty to choose the products you require and copy the products URL you have chosen into Mydataprovider App to import them. The Application is tested and proved to be time saving since importing of products is done automatically with only by a click of a button.
What Fields does Mydataprovider Application copy From Aliexpress?
The product name
Description of the product
References to the product
Features of the product
All available images of a product
The reviews of a product
Number of stats
Number of reviews of a product
All variants of the products
All product prices
Mydataprovider Opencart AliExpress App can;
Save description pictures as product pictures
Copy all products needed from AliExpress by category URL
Extract all available images of a product from AliExpress
Extract all variants available of a product.
Extract all stock keeping unit of a product (SKU
Import products directly to your Opencart store using Opencart API. You don't need to download any extensions or plugins.
Requirements needed to import products from AliExpress to Opencart using Mydataprovider
There are no requirements needed so to own Mydataprovider Application. The application is downloadable, and you don't need any developer or programming skills to use it.  The application is created in such a way that anyone can use it comfortably. The web scraper tool works by simply copying the URL of a category you are interested in, then copying it into your web scraping tool to import the products
Support
Mydataprovider gives 100% full support to all its users. We also avail for  you tutorial videos illustrating all steps of using the application to import products from Aliexpress to your opencart store.
You will never go wrong with Mydataprovider Opencart AliExpress App. Contact us for more information.
Woocommerce AliExpress importer App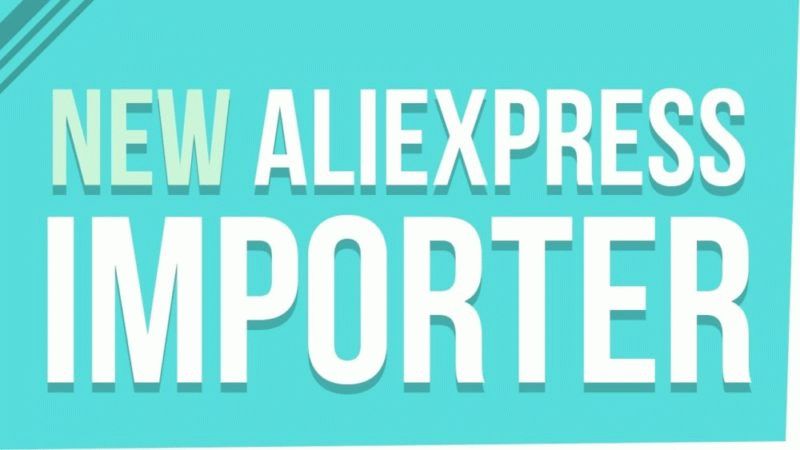 Mydataprovider App enables a one-second import of products from AliExpress to your woocommerce store. It takes that long for you to import products from Aliexpress into your woocommerce. You are therefore able to maneuver with no difficulties due to its simplified structure. It does not get any easier.
In some cases, there is need of advanced search and Bulk Import Module. In this case, you can search by categories/subcategories/keywords. You are required to highlight all the necessary products, and later click on Import. It feels like counting one to three.
Product stats module will enable you to see the graph of your products. For instance, you can see the total number of hits your product has and the exact number of times it has been added to cart. Mydataprovider will as well allow you to view the number of redirects you have to Aliexpress. This is vital to you as a user as you can see what products are more popular. The ones that are slugging in the market and the best ways to improve on them.
Importing products is simplified since you add Aliexpress products into any page as codes that you can easily recall.
Mydataprovider will enable you to turn your Woocommerce store into a quick money generating Aliexpress Program. Importing a bunch of products is made easier by our WooExpress app. It happens to be our newest version that enables you import products in just a flash.
What my App Can do for you
You can add and edit your product name for easy indication.
References can be included for an explicit elaboration of your products
You can add all your prices
Contains an area where you can include all your product descriptions
It provides a clear area where you can upload images
It offers a domain where you can read reviews
Contains a platform where you can add different variants
How to get the app
It does not require any programming skills since it is self-downloadable. To import products from Aliexpress to your Woocommerce store, copy the products' URL from Aliexpress into Mydataprovider app to automatically import.
Mydataprovider company offers full support to all our users. Feel free to contact us!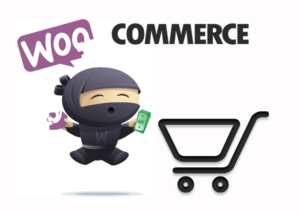 Woocommerce is a WordPress plugin that is used to import products from Aliexpress to your Woocommerce site. It is a free WordPress plugin by Woo themes. It is hard to find another plug just like Woocommerce that has same kind of potential.
Woocommerce can support successfully any size of an e e-commerce business. It also can download unlimited downloads all over the globe. Woocommerce being an open source platform, it is user-friendly making it suitable for e-commerce startups who want to do business online.
Woocommerce Plugin Features
Ability to search products using product ID.
Ability to use filters to search for products example by store name, price, shipping price, keywords.
Support currency rate
Support product tag and category
Support featured image
Support product gallery
Ability to simplify data review by splitting the results into pages
Sorting search results by different fields.
Ability to Add API key.
Ability to display regular and sales prices of a product
It has an auto update system to check on the price and stock availability
Ability to manually update stock.
Bulk posting of products into Woocommerce
Ability to edit features on every product
Ability to automatically convert currency using the auto convert currency feature
Ability to delete images and links from the product description.
Ability to set product status upon posting and in case of stock out events
So, why have Woocommerce become so popular among e-commerce businesses?
Conclusion
Woocommerce AliExpress plugin has brought success to many online businesses. Already, there are over two million downloads and still increasing in number. Many users have attached their trust to the plugin. It has been proven to be efficient, secure and easy to use. If you are confused on which plugin to use for your Aliexpress site, you will never go wrong with Woocommerce.
Magento AliExpress importing Application

Welcome to Mydataprovider app that helps import products from Aliexpress to your Magento store. Owning a warehouse at this point is not necessary, and shipping services/customer service is not required. You only need to copy the product URL into Mydataprovider App for it to import products selected.
At the advanced Search and Bulk Import Module, it is subdivided into categories/subcategories/keywords. At this point, you can highlight on the product required, and click on import. It contains an added advantage of ability to filter products by which you can filter by rate, price, promotion, and commission.
Mydataprovider App Features
It can import products from AliExpress to Magento by keyword.
Capability of importing products from AliExpress to Magento by category search
Advantages of Mydataprovider App
The app is fast and accurate
Using your user ID, you can send products from Aliexpress to Magento
You can find products using categories and keywords
It is time-saving since it is more elaborate hence you get products from Aliexpress to Magento with just one click of a button.
What Mydataprovider App can do for you
Import products from AliExpress to Magento by category.
The App can import and copy stock keeping unit of a product, the name of the product, description of the product, manufacturer name of the product and much more.
The App imports the products directly into your Magento store through Magento API
What fields will Mydataprovider Copy
Names of the products
Prices of the products
All images of the products
Product Reviews
Features of the products
Variants of the products
Product descriptions
Mydataprovider App for importing products from AliExpress to Magento is free to download. You do not need any programming or any developer skills to use the App. It is one of the easiest Apps to use since it is straightforward.
Prestashop AliExpress Importer App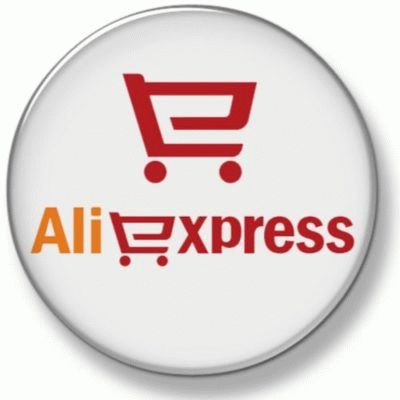 Overview
Mydataprovider has developed an application that can successfully import products from Aliexpress to your Prestashop store. Mydataprovider has come up with an application that has been tested to be efficient, fast, and reliable. We present to you Mydataprovider application that helps you import products from AliExpress to your Prestashop.
Our Prestashop products importer from Aliexpress allows user to import products directly to prestashop database. We support prestashop 1.5, 1.6, 1.7 versions. Products will be imported using mysql direct connection. The process of data import is optimized by speed. User has to have FTP access to hosting. Products with variants are supported and will be imported from aliexpress to prestashop store.
Mydataprovider application will allow you copy names, images, and Stock Keeping Units (SKU) of the products. It has been running since 2009 hence developing solutions for ecommerce. The application automatically imports products from AliExpress to your Prestashop store hence proving to be efficient, reliable, and time-saving.
What can you do with Mydataprovider Application?
You can import products from AliExpress with just a click by inputting your category URL
It allows you to import product images, description, unit prices, product variations from AliExpress
Allows the merchant to import extracted products to your PrestaShop store where no plugins or extensions are needed to be downloaded to accomplish this.
What Mydataprovider Application does for you
Mydataprovider enables you to import products from any Aliexpress category
You can refer to products via excel file
You can easily copy and import a product
Allows you to import products from PrestaShop store via the Prestashop App directly.
What fields are copied From AliExpress?
The names of products
References
Product prices
Product descriptions
All product images
Product reviews
Product features
Product categories as displayed on Aliexpress
Do you need any knowledge to operate the Application?
Mydataprovider app simplifies the manner in which you import products. Our web scraping service is simple to use as all the hard work is redirected efficiently and automatically. All you do is simply select the category on AliExpress and copy the URL. This will later give you the option of 'enter' into the web scraper. At this point, your products will have been automatically imported into Prestashop.
We not only give 100% support to our users but also provide free video tutorials on how to maneuver around the app. With our app, we also provide support in case something is not clear, or any difficulties arise while using the app. Mydataprovider comes in handy with a full visualization of the process along with a detailed tutorial on how to use the app.
For more information feel free to contact us and enjoy using our newest and most reliable and easy to use application!
Samples
Aliexpress XML feed
download here
Aliexpress CSV feed
download here
Aliexpress Excel feed
download here
Specification
Specification for copying data from specific aliexpress store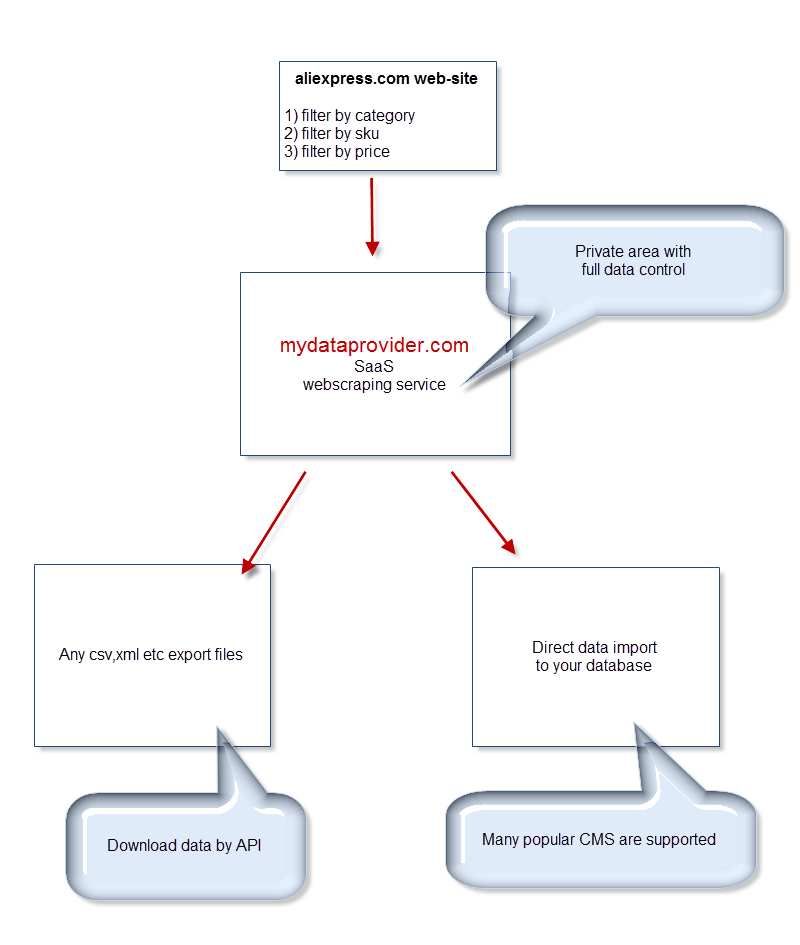 Export also available for CMS & marketplaces
We support a lot of shopping carts. The most popular are the next:
aliexpress product import for Ecwid
aliexpress product import for Bigcommerce.
aliexpress product import for Amazon.
aliexpress product import for Ebay.
aliexpress product import for Virtuemart.
aliexpress product import for Zen Cart.
aliexpress product import  for osCommerce.
Aliexpress api
What is it?
Aliexpress gives official access to data via Web API. it means that you could get actual offers from aliexpress site and to publish on your site, manage orders. Why is it important?
It is important because you could receive real-time data from aliexpress web site and your offers will be in an actual state with right prices & quantities. So if you use Aliexpress API you do not need to do web scraping and purchase tons of proxies for scraping aliexpress web site.
Official documentation
Find official documentation here:
https://portals.aliexpress.com/help/help_center_API.html
How to get App Key?
find here description of how to get app key:
http://help.alicommerce.co/knowledgebase/0/article/1/how-to-get-aliexpress-app-key-tracking-id
SDK for developers
Python
Find here samples for Aliexpress API for python
PHP
Find here samples for aliexpress api PHP
Ruby
There is no such
c# / .net
https://intl.aliyun.com/help/doc-detail/27354.htm
Facts
Facts about our "Aliexpress product importer" solution
It is Desktop software & SaaS service for data import from Aliexpress.
Aliexpress data could be exported in the next formats: XML or csv, excel.
If you need we could give Web API access.