Web Scraping & Data Extraction: any volume, any website
We extract for our clients data from any type of web sources: online stores and marketplaces, financial portals, betting & resume sites, etc. In any convenient format: CSV, Excel, TXT, HTML, databases.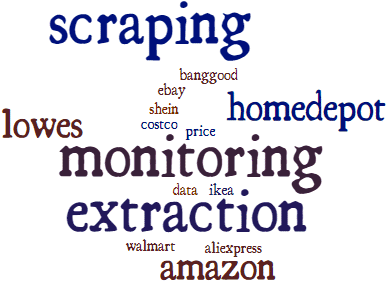 What is Web Scraping
Web scraping is an essential part of the collection of big data arrays, which are the basis of modern methods of business intelligence, machine learning and artificial intelligence.
Web scraping (from English scraping – "scratching", web harvesting, or extracting web data) is a transformation of information from web pages into structured data that are intended to be viewed by a person using a browser.
In this context, it is also important to recognize the difference between web scrapping and a simple data mining. In a nutshell, data mining is any extraction of information from any data array, even manual copying. Web scrapping is a process of finding and downloading data from web pages with the help of special robots-scrapers that imitate the behavior of people to download data.
Correct setup of scrapers is vital for collecting relevant data, ensuring the proper training of machine learning models and the success of large-scale business intelligence projects.