Web Scraping solutions: any volume, any website
We can extract data from any web source, including online stores and marketplaces, financial portals, and betting & job search websites and in any format, including CSV, Excel, TXT, HTML, and databases.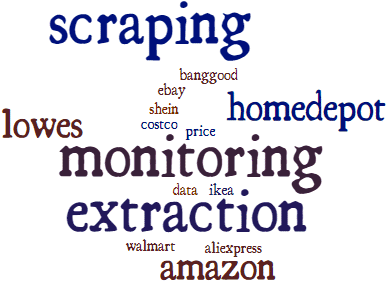 What is Web Scraping

Web scraping is an essential part of big data creation. Advanced technologies like Business analytics, machine learning and artificial intelligence are based on the data collection.

Web scraping (web harvesting, or extracting web data) is a technique of extracting a large volume of information from multiple websites automatically and transforming it into the structured data that is convenient to view.

Sometimes web scraping is confused with data mining. However, there is a difference. For web scraping, web scrapers/ web scraping bots are used, while data mining is based on machine learning technologies and requires a data scientist to interpret the mined data. Certainly, web scraping can serve as the first stage of data mining.

Thus, correct setup of scrapers is vital for collecting relevant data, ensuring the proper training of machine learning models, and the success of large-scale business intelligence projects.