The Amazon marketplace is home to millions of products, and the source of income to millions of sellers and businesses too. With so many people competing for the same customers, maintaining a competitive edge is all that makes the difference between making a sale or not.
More than anything else, sellers on Amazon now frantically fight for the Buy Box and will do anything to get it. But while not having a spot in the buy box does not mean doom for you, correct pricing will ensure that your business does not come crashing to the ground. To remain afloat, therefore, and remain relevant amidst thousands of competing sellers, you will need to constantly monitor how your competitors are pricing their products, and if need be, make adjustments to your own product prices.
Doing this is many times, very tiresome especially if you have many products in your catalog, but there are several tools available that will track the prices for you, and even send you notifications when something significant happens.
Here are 4 of the best!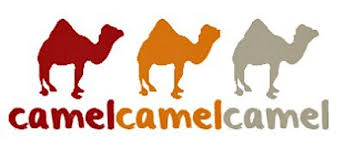 This is one of the best and most well-known price monitoring tools available for sellers on Amazon. It is easy to use and can be used to track literally any product that is up for sale on Amazon
One of the best things about it is that you do not need to register to access the site's features, but you'll need an account for more advanced features like managing all items from a single page. To get started, simply pick an available store (Canada, China, France, Germany, Italy, Japan, Spain, UK, US) and perform a search.
CamelCamelCamel provides a lifetime price history for any given product, and you can even set up price drop notifications. It is also available as browser extensions for Chrome and Firefox.
Benefits of CamelCamelCamel
No signup required
Tracks prices on 9 Amazon stores
Addon available for Chrome, Firefox, and Bookmarklet
Provides a lifetime price history
Can send notifications via email or twitter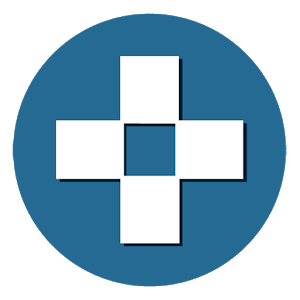 Keepa is another well-known price tracker for Amazon that works in pretty much the same way as CamelCamelCamel. A big difference, however, is that you will need to create an account to use it.
With this tool though, you get a lifetime price history, and it also works for eBay, which can be a very big advantage since you can get better process there.
Keepa lets you track products from 12 different amazon marketplaces individually (Brazil, Canada, China, France, Germany, India, Italy, Japan, Mexico, Spain, UK, US), or many at the same time, and can set up price drop notifications via email, twitter, and Facebook.
Benefits of Keepa
Tracks prices on 12 Amazon stores
Tracks prices on eBay too
Add-ons available for Chrome and Firefox
Messenger bot available
Notifications sent via email, twitter, and Facebook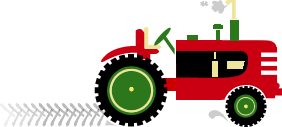 If you need a simple to use and straightforward interface, then The Tractor will prove to be a very good starting point. It works excellently well and allows you to set up tracking for products very easily.
You can track items from Amazon or marketplaces available individually, but just like Keepa, you will need an account to use this tool.
It tracks fewer Amazon stores compared to the two tools above(Canada, France, Germany, Japan, UK, US), but it covers the largest ones, and that is still more than most other tools available.
The biggest drawback, however, is that it does not have any browser add-ons, and can only send notifications via email.
Benefits of The Tractor
Tracks 6 Amazon stores
Provides a lifetime price history
Easy to use interface
Sends price drop notifications via email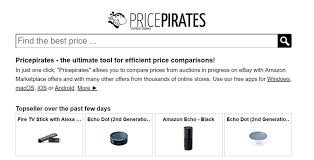 The developers of PricePirates went out of their way to make this price tracking tool accessible and compatible with most major platforms. It is available as a desktop program for both Windows and OS X, a mobile application for Android and iOS, and also as a browser extension for Google Chrome.
It is very easy to use but works differently from all other tools on this list. To use, perform a search using the product name, and then add it to your watchlist if you want to receive in price drop notifications.
It, however, works for Amazon US and Amazon Germany only, but supports eBay and several other shopping sites, which can be a great advantage for many.
Benefits of PricePirates
Works on windows, Mac, android and iOS
Browser extension available for Chrome
Easy and straightforward to use
Tracks eBay and other sites too
Sends price drop notifications via the apps
These 4 price monitoring tools will prove to be a big help in retaining your competitive edge as a seller on Amazon. They are used by some of the biggest sellers on aAmazon and provide accurate, real time data and notifications. We hope that they are the missing link required to make your business a booming success.