Inventory management for Magento is very essential for the success of your web store. Keeping up-to-date information on the quantity of your inventory is very important. It has a great impact on customer loyalty and retention and the efficient running of your business. Below are some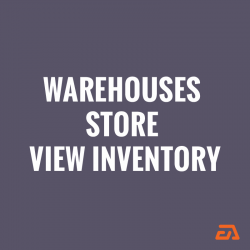 This extension is 100% open source, easy to install, has a very clean readable code and has a very simple and usable interface.
With this extension, you are able to set your stock quantity, status and stock settings at store view level. You can also change store settings easily without reverting to the admin area using the Ajax grid. In addition, stock values can be edited faster using filters on the stock items. Multi-store owners can set the stock status of each warehouse or store using a zone/item system in this extension.
Functionality
You can order the items grid by multiple columns
It is possible to manage stock at a store view level
You can filter the items grid by quantity, stock status, and many other features
It allows you to manage the inventory items using a different grid system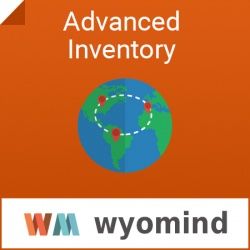 With this extension, you can manage the stock for different POS's or warehouses through the Magento 2 back office. Every order placed through your E-store can be automatically or manually directed to a single or multiple POS's or warehouses. By following stock levels in real time, advanced inventory module can help anticipate the need for stocktaking. This module is easy to configure and corresponds to almost all inventory management issues.
Feature Functionality
You can import product data from CSV files
It automatically changes the product availability based on the stock amount
You can enable the stock movement journal
The module manages stock for each POS or warehouse
It automatically synchronizes the POS inventory in your Magento 2 inventory
This extension will display the stock levels of each POS on your Magento 2 product pages
It displays all your POS on the Google map
You can generate an overview of your stocks for each POS or warehouse in a tree view
It allows you to manually dispatch your orders
You can get low stock products notifications for each POS
It will automatically notify POS or warehouse managers when orders are placed
It will use the API to remotely manage your different stocks from a third party software/web app
Automatically your orders  are dispersed using country codes and/or zip codes
It gives each store owner permissions to manage POS or warehouse inventory and orders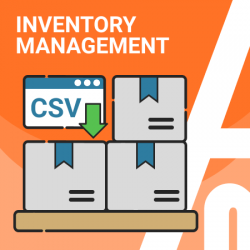 This extension enables instant update of stock data in bulk for a much faster catalog management process. With this module, you can re-index your database automatically, manage products inventory using either ID or SKU or import the database directly.
Features
Use of  "+/-" symbols for absolute and relative values
Allows direct database import
The use of one button for mass stock update
You can update products quantity using a CSV file
It supports automatic data re-index
You can upload the CSV file right from the backend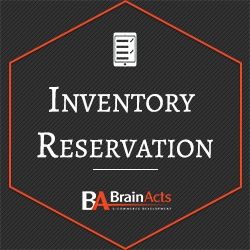 In the event that you need to reserve inventory for your customer, Inventory Reservation extension will ensure availability of those items during order capture. This extension will hold the inventory specified and it will be available for the customer to buy at a later date.
Features and Functionality
The ability to manage reservation time.
All reserved products are shown in a new tab under My Account".
The ability to create new reservation from any place in Magento admin.
Quick reservation process. Quick customer search quick product search.
The email template can be customized.
When items are reserved, only the user for whom they are reserved can purchase them
It works with simple, bundle, grouped or configurable products.
It sends out an email notification.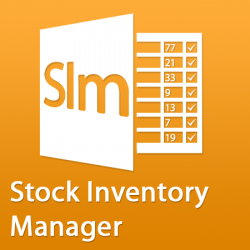 Stock inventory manager gives you a better experience, amazing power, and flexibility that allows you to effectively run your store.
Features
Helps you effectively run your store by giving you power and flexibility
Saves up to 95% of time spent managing your Magento stores stock inventory
Converts the standard Magento Product Manager into a product grid that's partially editable. This allows you to view and add stock status and level information about products on the same page.
You can perform bulk updated just a few clicks, saving you time.
These extensions will save you time and help you to run your store more efficiently than before. Find what works for your particular e-commerce business and try them.