Do you have an Amazon shop? If you do, you may consider getting Magento Amazon extensions to help you conduct business easily. Below are some of the best Magneto Amazon extensions you can purchase.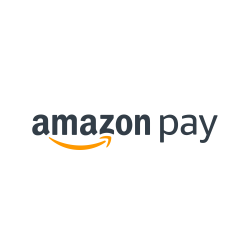 One of the most daunting task for any online shopper is entering all the required information during checkout: billing information, delivery information, etc. Having a system that makes this process easier for your clients will, therefore, translate to a guaranteed increase in conversion rates, and less abandoned carts.
The Amazon Pay extension makes it possible for your customers to check out using their Amazon accounts without ever leaving your site. This makes the checkout process smoother and easier for them because all the necessary information is pulled from their Amazon account.As the seller, you will enjoy increased conversion rates, capture more mobile sales, and greatly reduce fraud.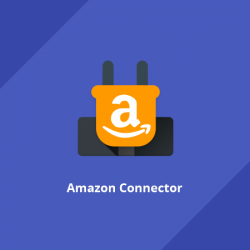 Are you an Amazon seller and also own your own Magento store? You must understand how difficult it is creating, updating, and generally managing your product catalog. Now imagine doing that for two platforms!!! Yes, it is hectic. What if there was a simpler way to get the same work done?
Amazon connector is a must have extension for any business owner who also sells on Amazon. It syncs all product information, quantities, prices, stock available, etc on your amazon webstore to Magento2 webstore and vice versa. Simply update the information on one platform, and it gets copied to the other. Excellent, isn't it?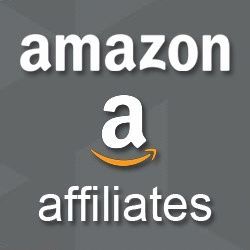 Are you a website owner? Why not get rewarded on Amazon Associates, the largest and most successful online affiliate program online? By simply promoting Amazon products on your website, you could earn up to 8.5% commission for every item purchased.
The Amazon Affiliates extension provides extensive searching, filtering, sorting, and importing options so you can easily import Amazon products to your Magento store. It however does not end there, you can choose between two add-to-cart actions, and it will also auto synchronize price changes between Amazon and your website.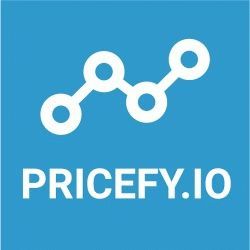 When different sellers are selling the same product, what determines who customers will buy from is always the price. Customers will always go for the most affordable and most competitive prices. It , therefore,pays to keep an eye on your competitor's prices, and to adjust yours accordingly. However, doing this for all products on your catalog can be very close to impossible.
That is where Pricefy comes in. It comperes your competitor's prices on Amazon and eBay, and gives you a ton of suggestions, all geared at helping you sell more. These include what products to promote, in which countries your products are in highest demand, and the best way to expand your business without taking unnecessary risk. It is without a doubt, a must-have for people aiming for success.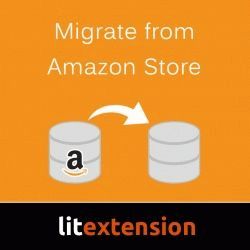 Have you recently created an online store and are wondering how you will move your product catalog and settings from your Amazon store to your Magento powered store without losing any data? Your worries are over.
LitExtension created the Migrate from Amazon Store extension to serve this specific need. it will help you migrate all your products, categories, orders, customers, passwords, and any other data from Amazon in a completely automated process. You can, therefore, use your store to reach more customers without the geographical limitation that exists with Amazon.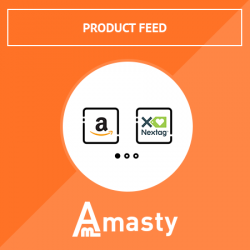 One of the best ways of increasing your products' exposure is by uploading them to various comparison shopping engines like shopping.com, getprice.com, nextag.com, shopmania.com, and more. However, all these sites use different formats and it can get quite frustrating to upload all the required information on all of them.
With the Product Feed extension, however, the process becomes extremely easy and straightforward. It lets you create a special file that contains all your products so you can easily upload it to your shopping engine of choice. You can even schedule feed execution, or adjust the requirements of each feed.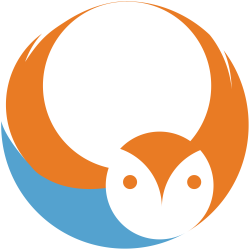 There are many price monitoring extensions that will monitor competitor prices and give you necessary suggestions. However, you still have to do all the changes manually, and it can get very cumbersome if your store has thousands of products in its catalog.
The Smart Price extension, however, goes the extra mile. It will monitor competitor product prices, and then automatically adjust the prices for your products so you always maintain a competitive edge. Simply select a desired price adjustment strategy: mild, moderate, or aggressive, and you are good to go.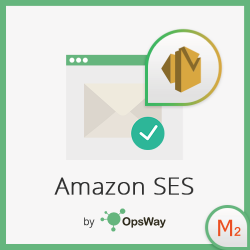 Amazon's Simple Email Service (SES) is a very popular and cost-effective scalable email service run by the largest online retail store in the world. It is easy to setup, easy to use, and provides a ton of features not available on other platforms.
The Amazon SES extension replaces the basic Magento2 mailer with Amazon's Simple Email Services. This makes it easy for you to communicate with your clients, and gives you access to all the benefits of the SES service.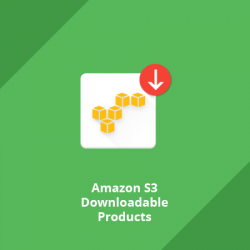 Do you sell downloadable products like audios, eBooks, software, images, etc? If yes, you are missing out on a lot if you are not using Amazon's S3 platform. This is a simple web storage services offered by Amazon, and is based on a Content Delivery Network (CDN) so you are guaranteed excellent performance anytime, anywhere.
The Amazon S3 Downloadable Products extension lets you use this service in your store to deliver faster download speeds, minimized timeouts, and latency. It also saves you lots of space and bandwidth on your hosting server because all the files are hosted on Amazon's servers.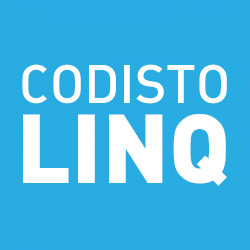 Do you have an online store on Amazon, eBay, and still have your own Magento ecommerce store? Is creating product listings for all 3 platforms too tiresome or too costly? CodistoLinq extension is the solution you need.
The extension lets you create and manage all your listings on Amazon and eBay from your Magento store. It uses products on Magento as the parents and syncs any changes made to it with copies on the other stores. It, therefore, makes managing all your listings easy, straightforward, and fun.