If you have an online store, I know most of the time you get abandoned carts from your customers. Do you know why this happens? Some of the customers might be busy and forget that they were buying something online. Also, others tend to be reluctant and need to be reminded constantly. Below are some of the Magento remarketing extensions that will help your customers complete their purchases.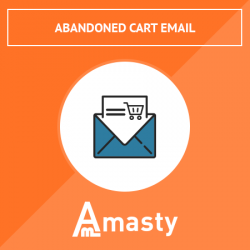 Do you have customers frequently abandoning their shopping carts before completing a purchase? Why not send them a gentle reminder to complete the order? 80% of the time, customers abandon carts because of time shortage, interruption, or complicated checkout process. It is rarely a decision they make.
This is one of the Magento remarketing extensions that offers an automated solution for subtly encouraging your customers to come back and complete their order. You can create customized, user-friendly email templates, and even send follow up emails and reminders.
Biggest benefits of using this extension are:
Increased sales rate that translates to increased revenues
Ease in tracking abandoned cart
Ability to create friendly, customized email templates and schedules.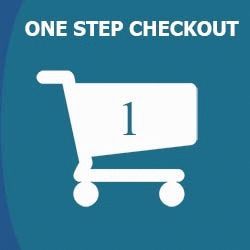 Complicated or lengthy checkout prockesses is one of the leading causes of abandoned carts and incomplete orders. It, therefore, stands to reason that the simplest process is the way to go. This extension does just that. It combines all the 6 checkout processes in a single page. Yes, that's right. Billing address, shipping address, shipping method, payment method, order review, and place order, all on one single page!
If that was not all, the extension combines the advantages of auto-update information, Google suggests, 50+ international payment methods, free VAT verification, Social login/registration, abandoned card reminder, and more. If this is not what you need for your business, we don't know what is.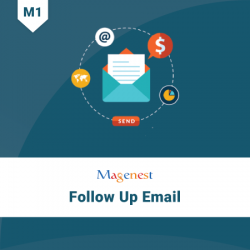 Following up with your clients even after a sale is complete is one of the best ways of creating loyal customers who will come back again and again. This extension by Magenestis created to do just that. It gives you multiple follow up options from a central management console, making it a must-have extension for any serious business owner.
Some follow up emails you can send your customers with this extension include birthday wishes, order confirmations, abandoned cart reminders, and more. It lets you easily create rules that support multiple conditions, automate sending emails, track links used by clients to visit your site, and attach coupons to your emails.
These are the benefits you will enjoy from using it
Easily keep clients engaged even after a sale is finished
Increase your loyal customer base
Manage all follow-up emails from a central location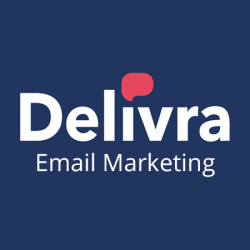 A majority of eCommerce stores use email marketing to grow sales and increase their customer base, and for good reason. Research shows that email is a more effective marketing tool even compared to banner ads, and this extension gets you all the benefits of email marketing in a single package. It lets you send targeted and personalized emails based on your customer's actions.
You can segment customers based on purchases made, send abandoned cart reminders, and automate all your email campaigns.
Other features you will enjoy from this extension include
Simple to use drag-and-drop design tools
Mobile responsive templates
Social sharing
Triggered mailing, split test emails, and SMS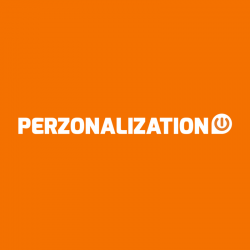 Your customers leave digital traces all over your store, and knowing how to use this information will help you convert them to regular clients. The AI-powered technology of this extension does just that and gives targeted and personalized product suggestions to your clients.
It analyzes the pages/product pages viewed, products bought, colors, sizes, materials, and more, and uses this information to create lists personalized to every customer. You can then use these recommendations in your email campaigns, reminder emails, and more.
Benefits you are going to enjoy include:
Tenfold increase in sales
Increases customer loyalty
Fewer bounce rates on your store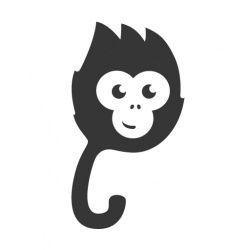 This extension works the same way abandoned cart email reminders work, but with a twist. It sends push notifications to your customer's computers or mobile devices instead of emails. Awesome, right? It is, therefore, an excellent tool to complement your abandoned email reminder extension and increase chances of clients completing their orders.
The extension seamlessly integrates with your Magento store and does not need any special apps. It also lets you send promotions, recommend new products to your client, and more.
Best features of this extension include
Timed/automated abandoned cart reminders
Lets you offer special discounts
Gives you a detailed statistics report on the growth of your subscriber network Do you sell services, highly customized goods, make by order goods, or are in the B2B business? This Magento extension is exactly what you need. It gives you an easy way to let customers request customized quotes right from your store's front end. What is more, it has the flexibility of converting quotes to orders, and vice versa, giving you a flawless and stress-free way to manage your sales.
You can decide where to place your 'Add to Quote' buttons on a per product, per store, or per website basis. It also supports all Magento product types.
Strong points of this extension include:
Unrivalled flexibility
Works on the front end and backend too
Can convert quotes to orders in real time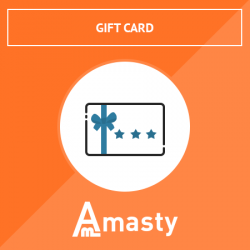 Gift cards and gift certificates are a clever way of creating guaranteed revenue for your business. This is because these certificates can only be redeemed at your store, making them something that every business should consider having.
This extension gives you a powerful platform for creating and managing all your gift cards and certificates. You can create virtual gift cards, printed gift cards, or combine these two. It also lets you decide a number of factors that include the lifetime of the gift certificate and more.
Getting this extension will let you:
Create an unlimited number of gift cards/certificates
Attach coupons to gift cards
Set up gift cards with fixed or customizable values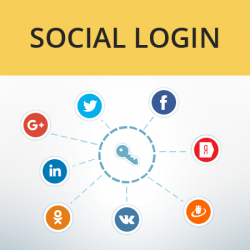 It is estimated that 90% of internet users have an account with at least one social network. Why not take advantage of this and save your customers time and the trouble or remembering another login password by letting them use the one-click login system offered by most social platforms?
This extension lets you allow your customers to login/sign up using their social media accounts. It supports Facebook, Google Plus, Twitter, and more, and helps you increase the number of registered visitors.
As a shop owner, you stand to benefit in the following ways:
More registered customers
Easily customizable options
Fast support and bug fixes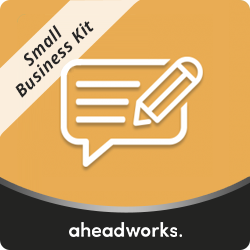 Before placing an order, 70% of clients will read through your product reviews to see what other buyers are saying. If most reviews are positive, there is a very high chance that they will buy. It, therefore, stands to reason that encouraging customers to leave reviews will have a significant effect on your business.
The Review Reminder extension by Aheadworks was built to help you remind your customers to leave a review for the product they purchased. It does this by using emails that you can schedule to be sent any time after an order has been completed. Your business, therefore, does not lose out because your customer forgot to come back and give a review.
Some benefits you'll enjoy include:
Scheduled Emails
Consecutive reminders
Rich text emails