What is a proxy server?
While surfing online, some users seek anonymity, while others may need privacy. These two needs are not identical yet similar. Moreover, some tools can meet these needs. One of them, maybe even the most common, is a proxy server. Proxy servers have different functions, and a lot of internet users benefit from using them. For instance, in some countries, developers build proxies to watch videos on YouTube, meaning proxies are essential. So, let's talk about what they are and what are the best proxy servers.

How does it work?
What is a proxy server? What does a proxy server mean? To understand how web proxies function, we should have a basic idea of how we surf the internet. We type some website address into the browser, then IPS connects you to that website. In this scenario, you have an IP address assigned to you by your IPS, and it is visible to the sites you visit, and even some professionals, like hackers, can get that info and make their target you. Since your IP address is not protected, you may quickly become a victim of hackers. 

This can change if you start using web proxies. In Layman terms, the proxy acts as an intermediary between you and the website. So, whenever you visit any site using a web proxy server, that site will not see your IP address. Instead, it will see the IP address provided by the proxy server. Therefore, your connection becomes private and anonymous. The most straightforward benefit is that you can surf websites requiring you to be in a specific location, known as geo-restriction. You can easily bypass this restriction if you find a proxy from that country. One other benefit of using a proxy server is saving the bandwidth. Technical aside, you can find info about this on the internet.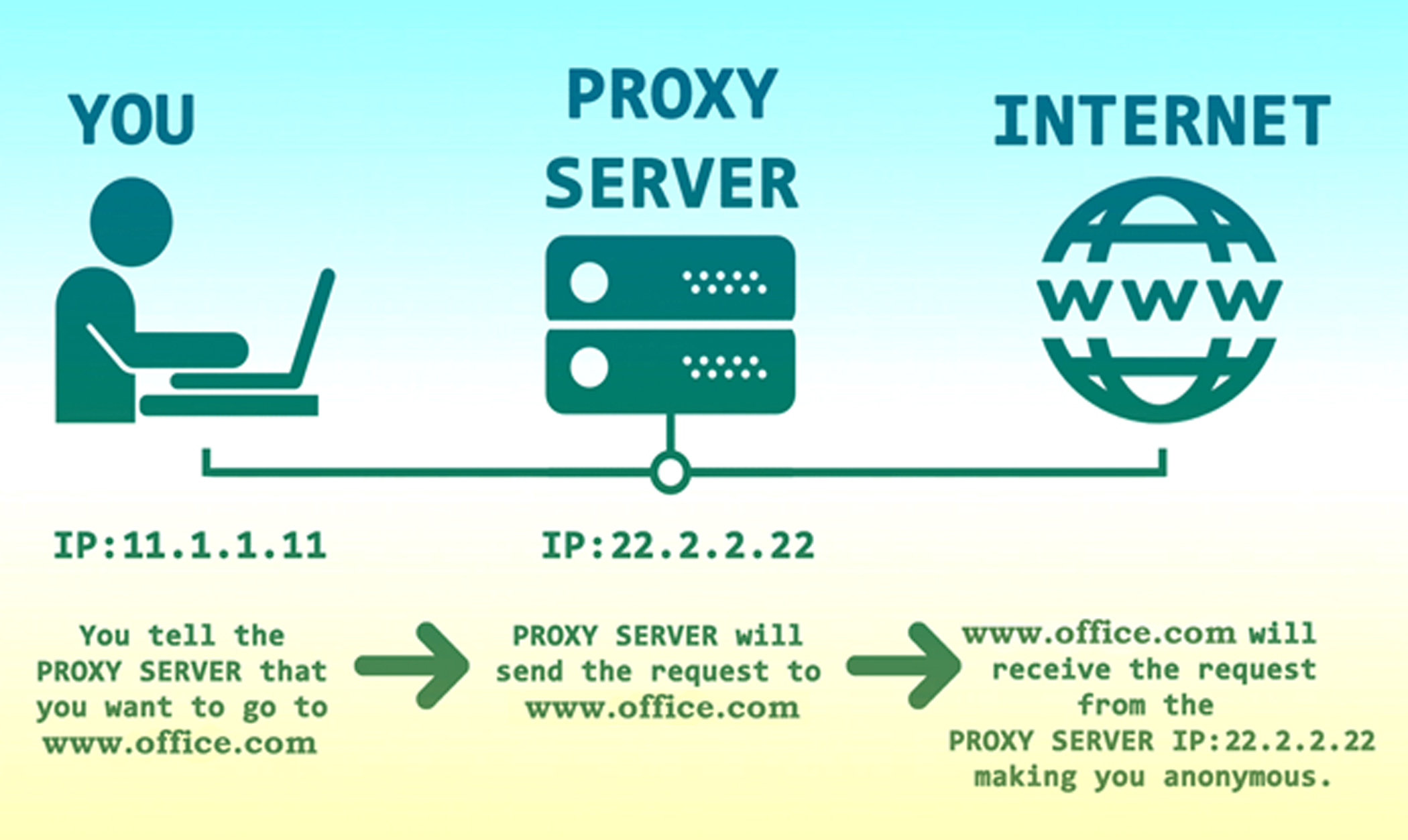 Here we may ask ourselves about the types of web proxy servers. Or what are the top proxies? Where to get free web proxies? What is the easiest way to set up a proxy server? To get more than the answers to these questions, we dive further into details.
Types of proxy servers
Various types of web server proxies exist. Some are well-known, while others are utilized for specific needs by the minority. Here are the top 10 proxies.
Web Server
The most basic one. You forward a request to surf a website, and a web server proxy returns the response that it gets from that site. Think of this as some kind of machine standing between you and the website. That machine delivers you any data that it gets from the website you requested. Being simple is its pro, while it does not provide much to the user.
Anonymous
Let's try to figure this one. You have an IP address of A. The proxy server has B. Whenever you want to visit, for the sake of simplicity, say www.google.com, and Google will realize that some kind of proxy server is visiting it. Yet, it can only see only the IP address B. Your IP, A, is masked and protected from malicious sites' possible attacks. Surfing via this method also confusticates location-based ads. Its benefit is that your IP address is blocked, while the drawback is it is possible to detect servers.
High Anonymity
Think of this protocol like the above one with an extra layer of safety. The site only sees the B as an IP address and can't determine it as a proxy server. They act as a random client. In theory, it should not be possible to detect that a web proxy is visiting the site.
I2P Anonymous
I2P, an abbreviation of the term Invisible Internet Project, is another type. The main difference of I2P Anonymous Proxy from others is that it encrypts connections between all parties. By default, proxies do not encrypt. There, the I2P Anonymous Proxy has an advantage over others when it comes to encryption. Its working mechanism is complicated, and sometimes you may need a complicated configuration on your browser to surf the internet.
DNS
DNS is Domain Name Server. Different from proxies, this proxy takes requests as DNS queries and forwards them to the Domain server. There, queries may be cached, and it is possible to redirect the flow of the request.
TOR
TOR is an acronym for The Onion Router. The word "onion" has a specific reason. Your traffic travels through a network of volunteered computers worldwide, onions, compared to a simple proxy, and encrypted as well. It aims to protect the anonymity and privacy of the users. In some countries, people use TOR to bypass censorship.
Reverse
Mostly applied for security purposes. Normally, surfing with proxy works like this: Client -> Proxy -> Internet -> Origin Website. However, in reverse proxy order changes a little bit: Client -> Internet -> Proxy -> Origin Website. This method has a caching feature that can boost loading time and also SSL Encryption.
Transparent
As the name suggests, it is translucent. Therefore, an IP address is never blocked. None of the requests between the client and the server alter. This one is used for specific cases, like by schools or businesses. They use it to control the flow of web traffic.
Suffix
A lesser-known type. They were mostly used to bypass website filtering. For an address like www.somesite.com, you will get www.somesite.someproxy.com address. It is outdated and, therefore, not so common. The only advantage they have is that they are easy to use.
Datacenter
Datacenter proxy is a private proxy. They are dedicated and do not have any relationship with the ISP. You get your IP, and therefore you get better anonymity and fast browsing speeds. The main perk of the datacenter proxies is being cheap.
Proxy Server Protocols
Before diving into proxy server protocols, let's recall what protocols are. Protocols are defined as a "collection of precepts, for routing and addressing data packets for them to travel across networks and appear at the accurate destination." Some well-known protocols are Socks Proxy Server, FTP Proxy Server, HTTP Proxy Server, SSL Proxy Server. Each of them works in different ways and have similarities as well as differences.
Socks
In the simplest possible way, this type of proxy server allows a connection to a specific server. This connection may have multiple data layers. All this depends on Socks protocols, like TCP or UDP. A little reminder, the word Socks derived from the combination of the words Socket Secure. 
FTP Proxy
File Transfer Protocol, or FTP in short, is a standard protocol used to transfer files between computers. The FTP proxy server is based on relaying as well. The connection consists of the source and destination addresses and user authentication. 
HTTP Proxy
This protocol includes both HTTP and HTTPS protocols. Generally, ports 80 and 443 are used. It is used to detect malicious content on the websites as well. One other feature is protections against outer attacks.
SSL Proxy
SSL stands for Secure Sockets Layer. It is a certificate that authenticates the data transfer between the client and the server. Therefore, the SSL proxy server protocol ensures that the connection that goes from the client to the website through the proxy is encrypted. Proxy SSL certificates and private-public key exchange pairs are used to verify this encryption.
TOP 10 proxy servers (or Top 10 Proxy software)
Our list wouldn't be complete without including the list of the best proxies. Indeed, we will try to focus on the best proxy servers and make a top 10 proxy server list. Bear in mind that some proxies are free, some are premium, and there are even business ones.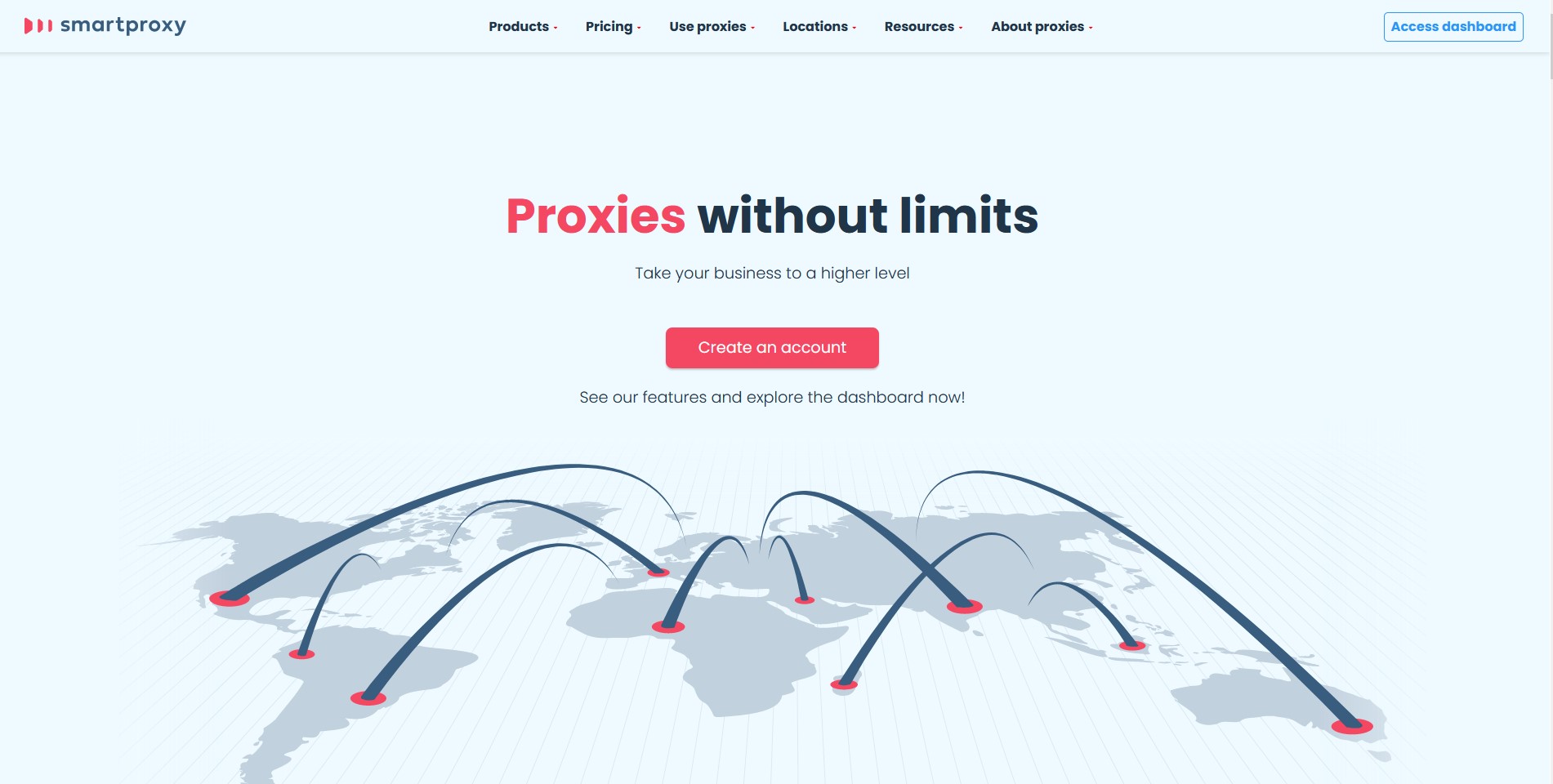 Their motto is "Proxies without limits." This service offers personal as well as business features. The excellent point about this provider is that it offers multiple payment plans. They have an extension, which seems a good point. However, the downside side is that it only works on Chromium-based browsers. The download button on the extension page redirects to the chrome web store. Despite supporting HTTP and HTTPS protocols, smartproxy lacks the SOCKS5 protocol. Plans start at the price of $75.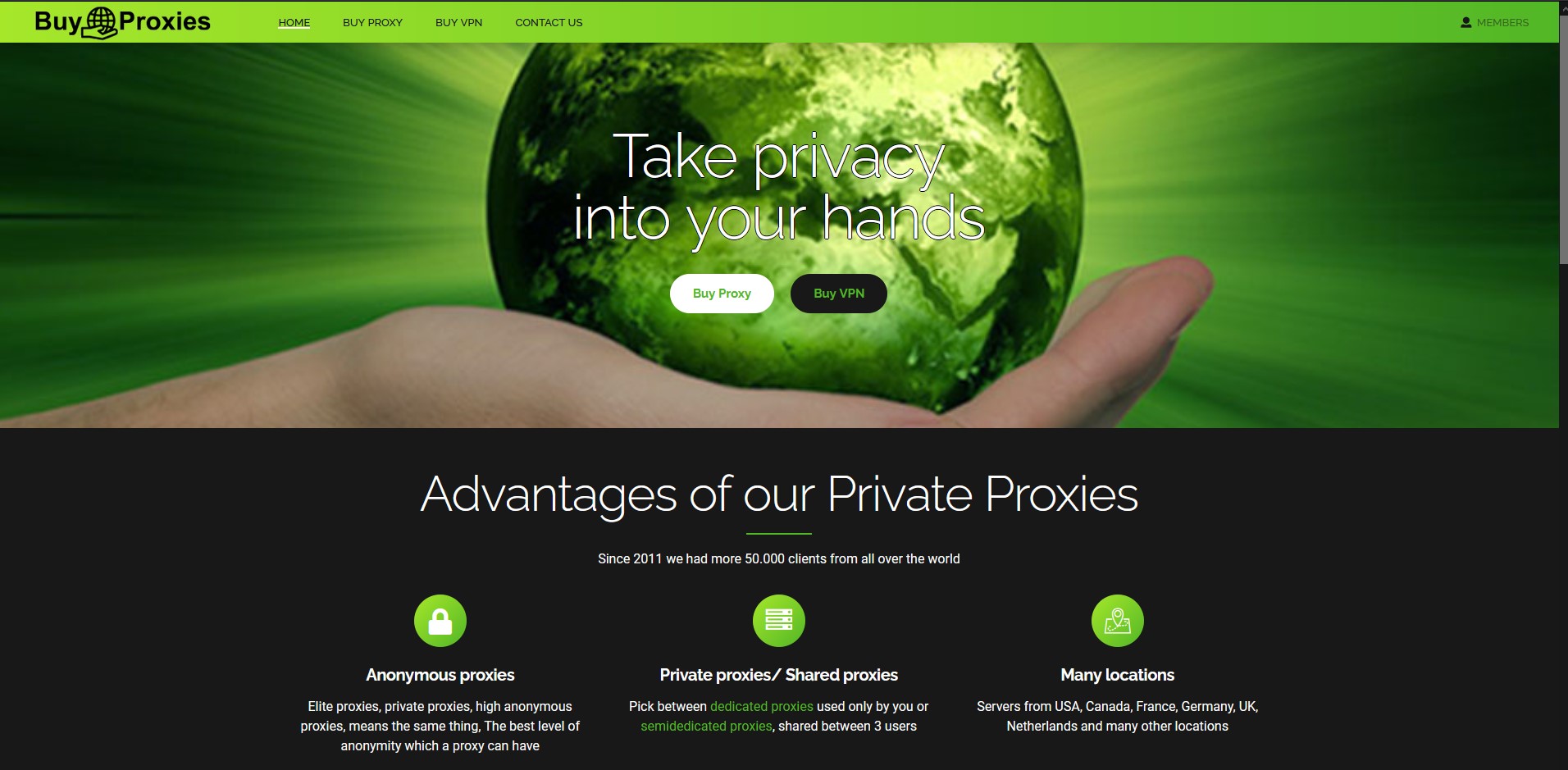 Their homepage welcomes you with the slogan "Take privacy into your hands." BuyProxies offers multiple proxy types and has been operating since 2011. Their clientele base is more than 50K. One good point is that BuyProxies owns all of their proxy servers. They do not have any trial usage. Nevertheless, their prices are very affordable as the lowest plan is as cheap as $10 per month. For this price, you get 10 Semi-dedicated proxies. That translates into a $1/month/proxy server. Even though this service has a chrome extension, it misses other browsers, like Opera or Firefox. Also, your payment is refundable only for a day.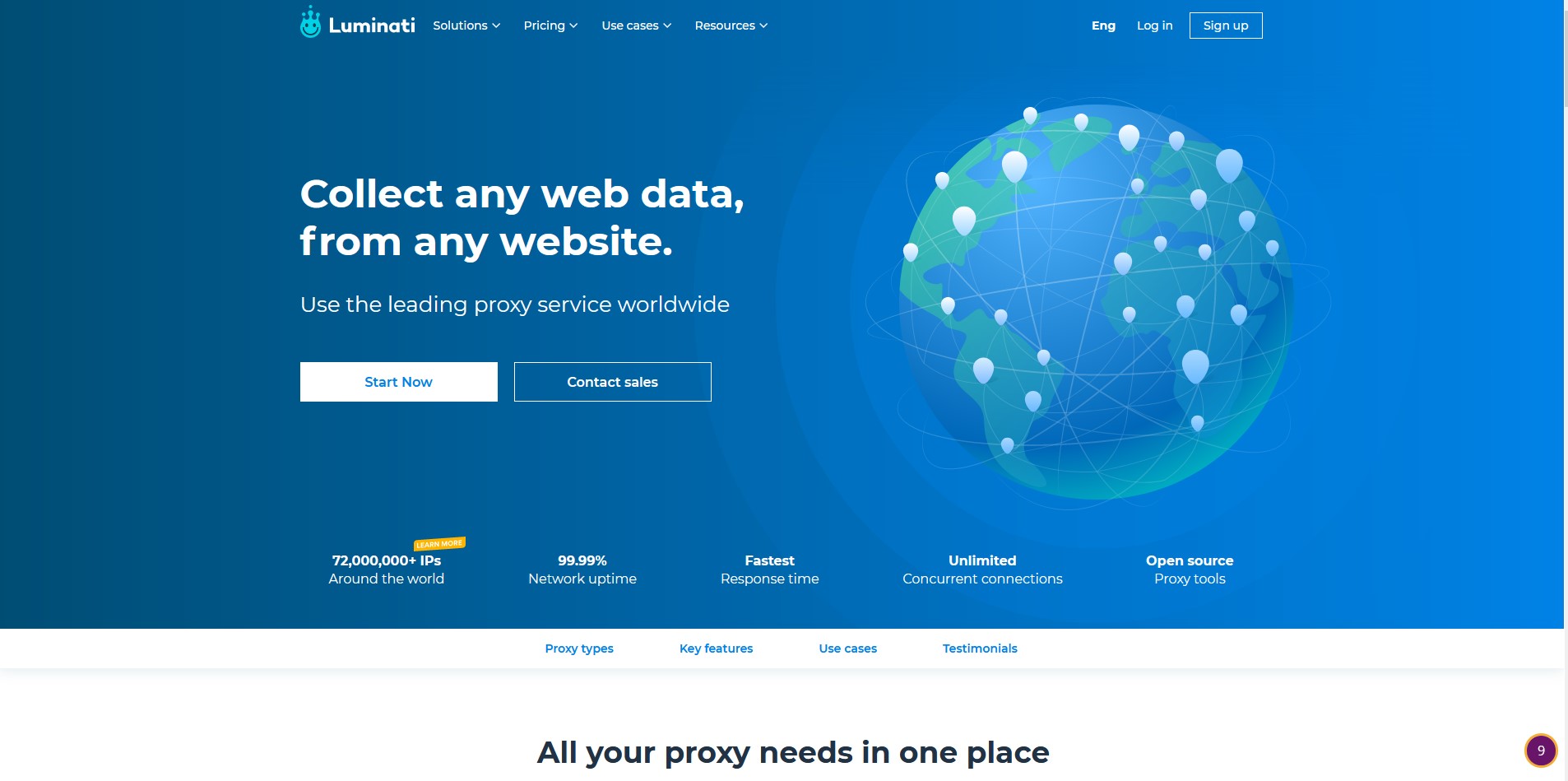 Luminati owns more than 70M IP addresses and is a business-focused enterprise. Their mantra "Collect any web data, from any website." kind of supports their business-centric approach. Moreover, and if you navigate through their "Use Cases," you are going to be surprised to learn about the ways proxy servers are being used. Their drawback is that their payment system is rather complicated. It seems very cheap at first glance, and when it comes to the payment, you have to buy a bundle that may cost up to $30K. Luminati supports HTTP, HTTPS, and SOCKS5 protocols.
Coincidentally, number 4 is 4everproxy. This one is a web proxy server. It is possible to surf blocked or restricted content using the website. You enter the site name and then choose Country and IP location to start browsing.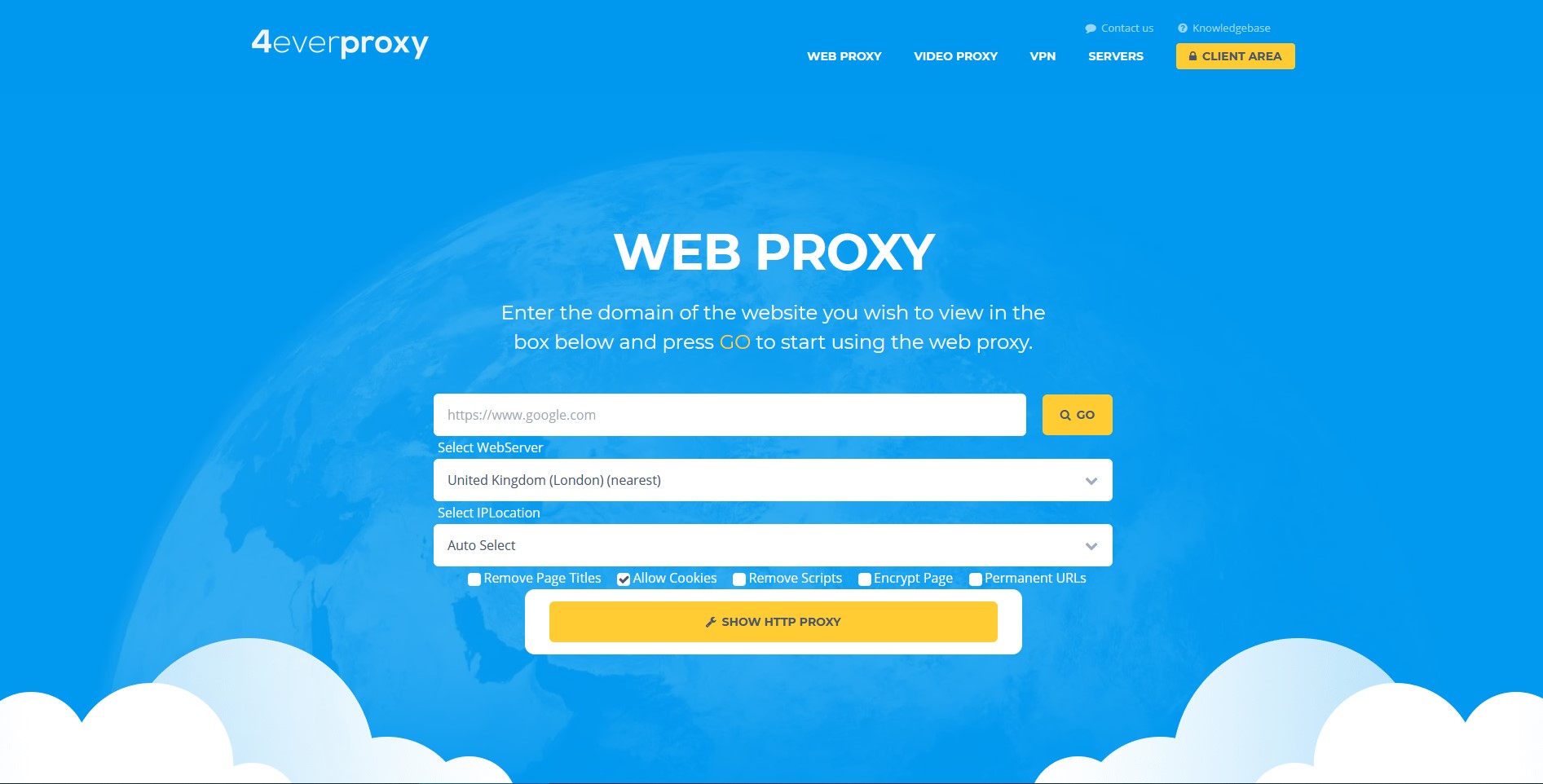 They also offer native VPN software that is available for most used OS's. Their log keeping policy is not impressive, and that is a drawback for privacy concerned users. Despite offering a fast speed of 1 Gbps, do not use this service of torrenting activities.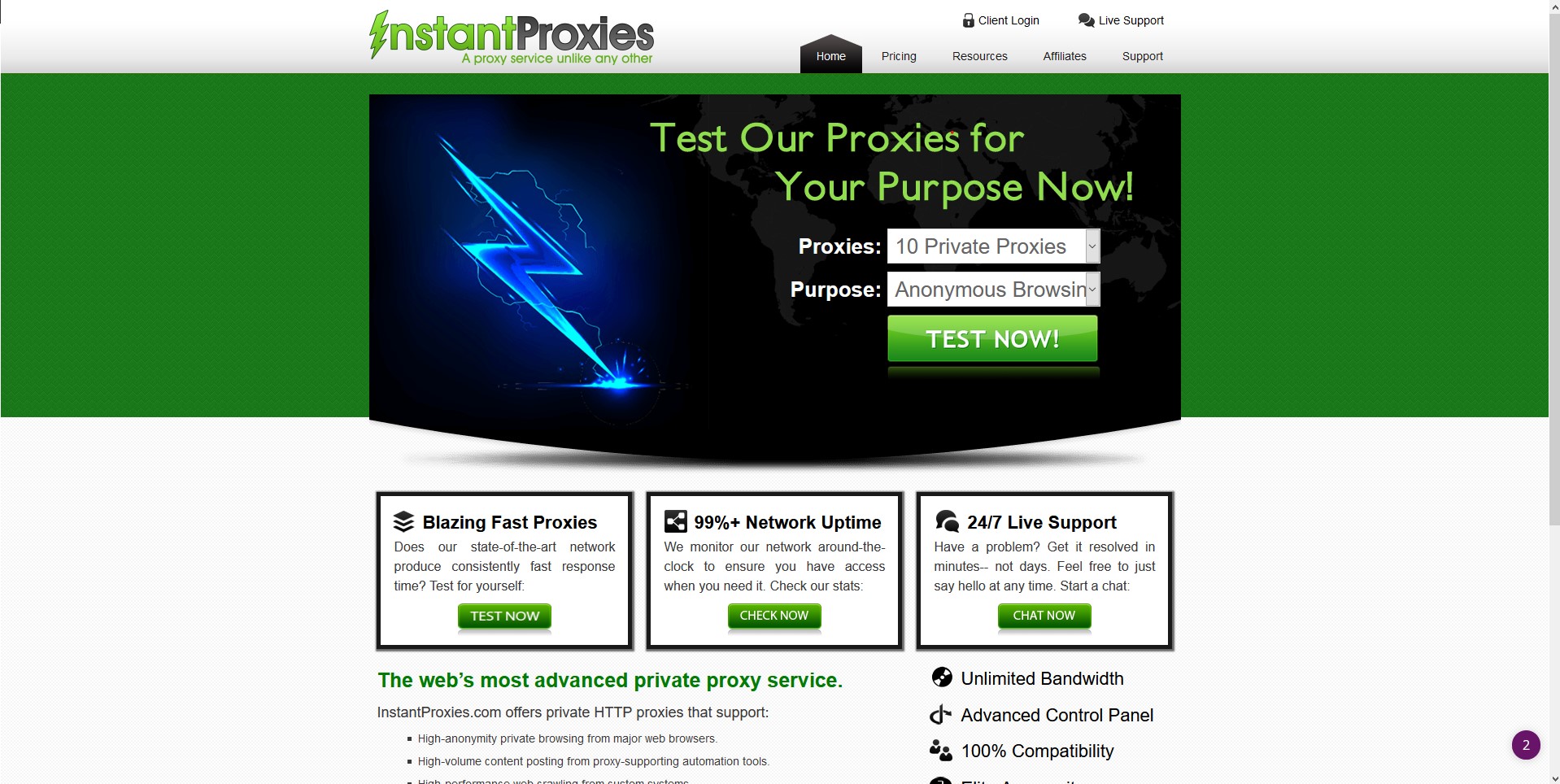 Provided that you are interested in Unlimited Bandwidth and Elite Anonymity, choose InstantProxies. One cool feature is that you will have seven days to get a refund if you are not satisfied with the service, but the trial usage is not available. Not supporting SOCKS5 and undisclosed server geography are their drawbacks. When this site was checked, for the previous 30 days, their servers had 100% uptime.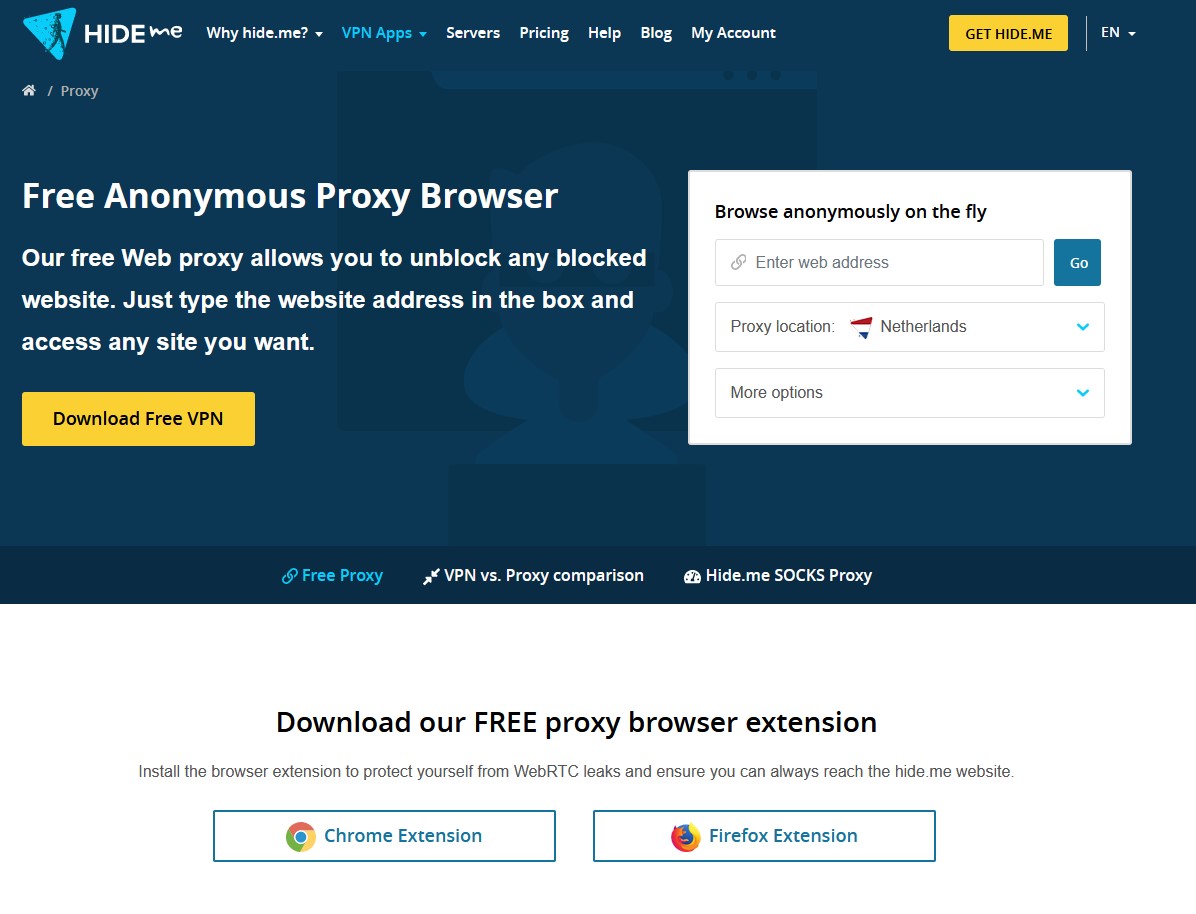 Probably the first proxy server provider that offers extensions for both Chrome and Firefox browsers. Offering a free browser is a huge bonus. Moreover, for paid plans, you can be refunded during the first 30 days. Some customers complain about the speeds of the servers. One other major downside is the software cannot bypass geo-restrictions imposed by Netflix.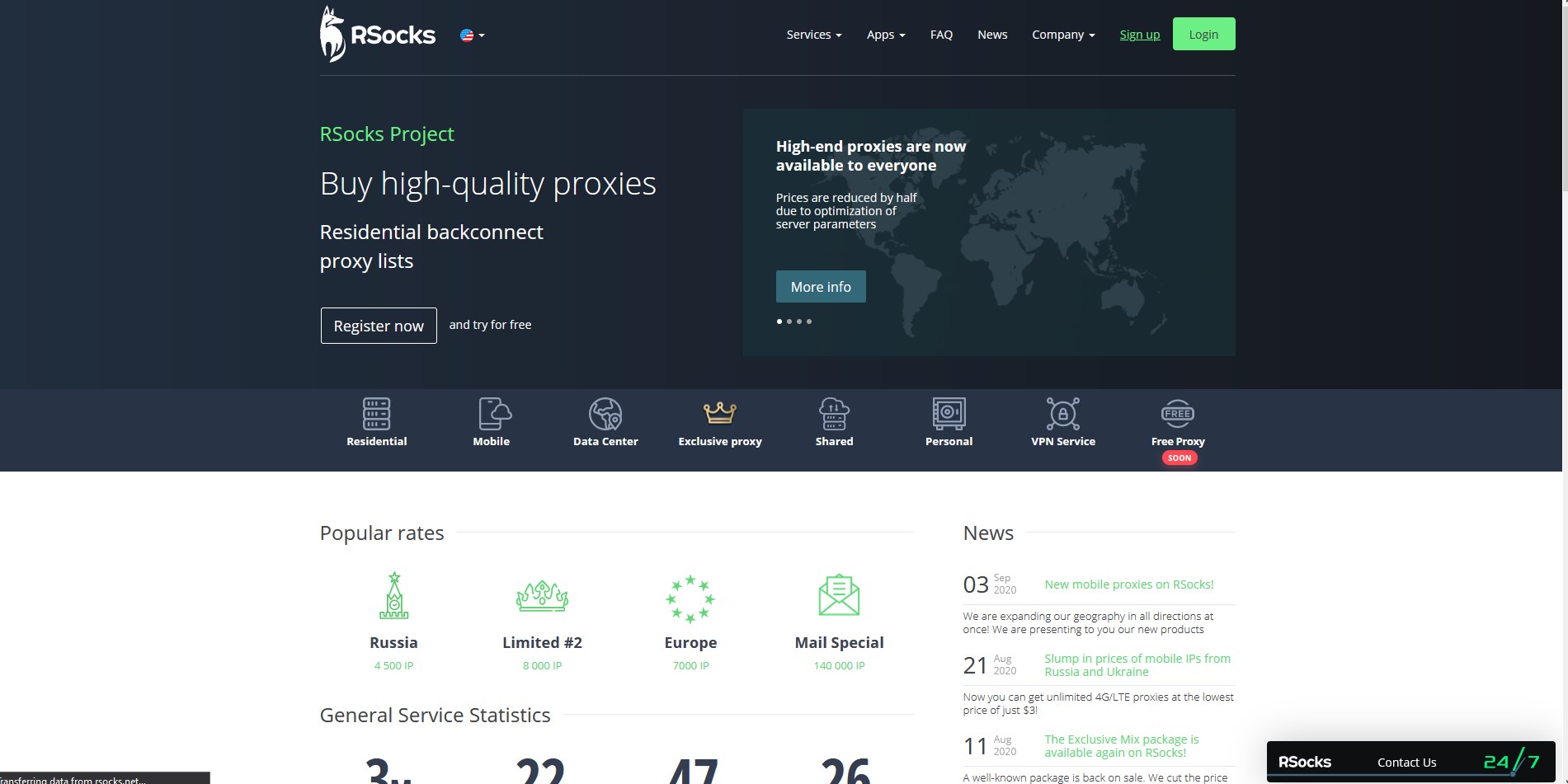 Provided that you are interested in RSocks, you can choose from a pool of more than 3M proxies and get unlimited bandwidth with it. They lose points if it comes to a speed test. Provided you intend to use a proxy server for a long time, this one may get costlier than other providers.
Another business-focused provider. The expression "Reliable data gathering solutions for your business" phrase screams on their page. There is one visible inconvenience with this platform. The minimum qualification of the servers can be costly as other platforms offer competitive prices. Despite having a large IP address pool, you may find it hard to get separate mobile proxies.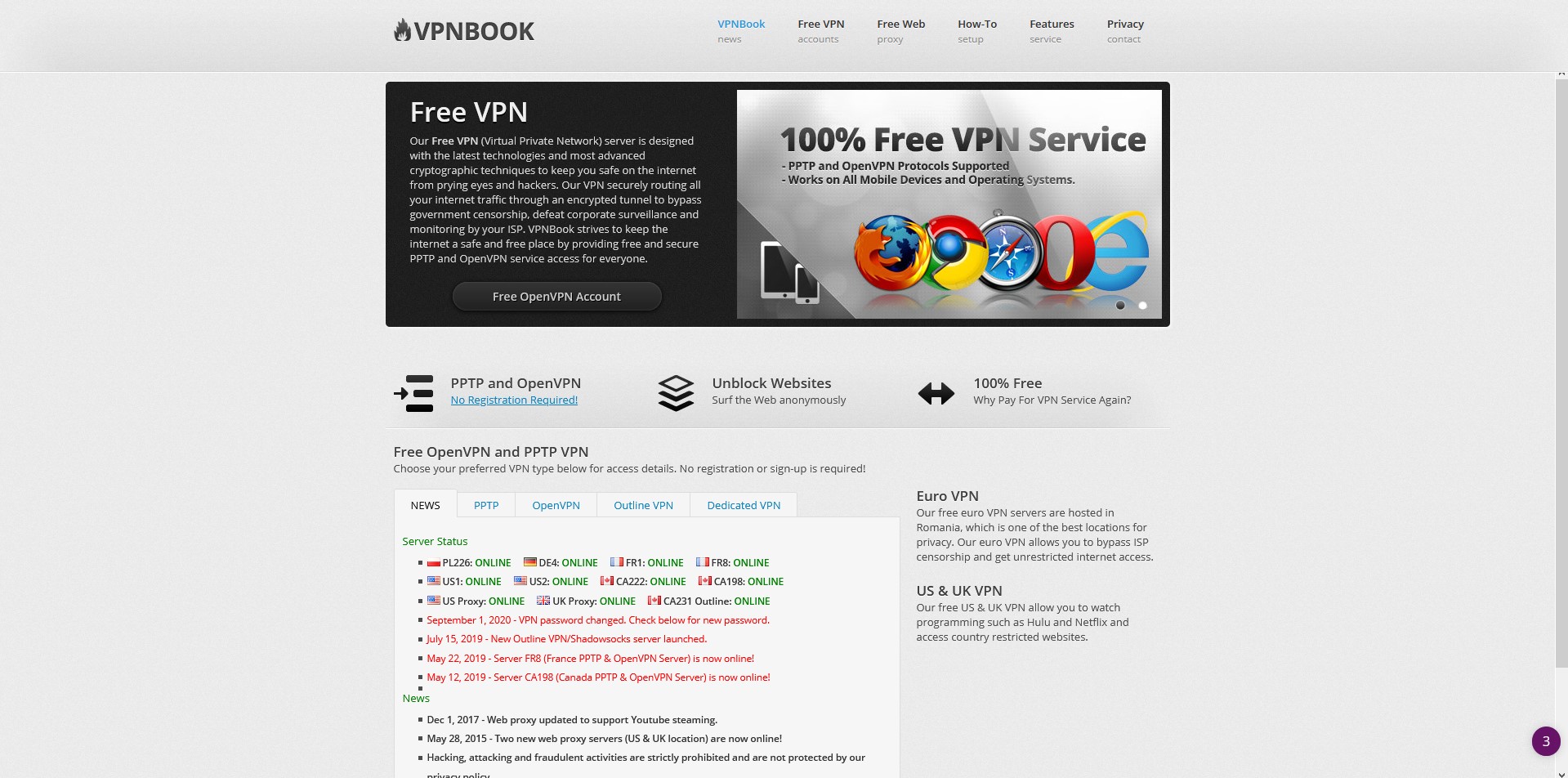 This platform is the first one on our list that is offered for free. Decent internet proxies don't always have to be paid. VPNBook works with PPTP, OpenVPN, Shadowsocks, and other protocols. Supporting nearly all OS's and the browsers is a great asset. At the same time, setting up for each browser or OS is not straightforward. You may need a little background to follow the set-up tutorial.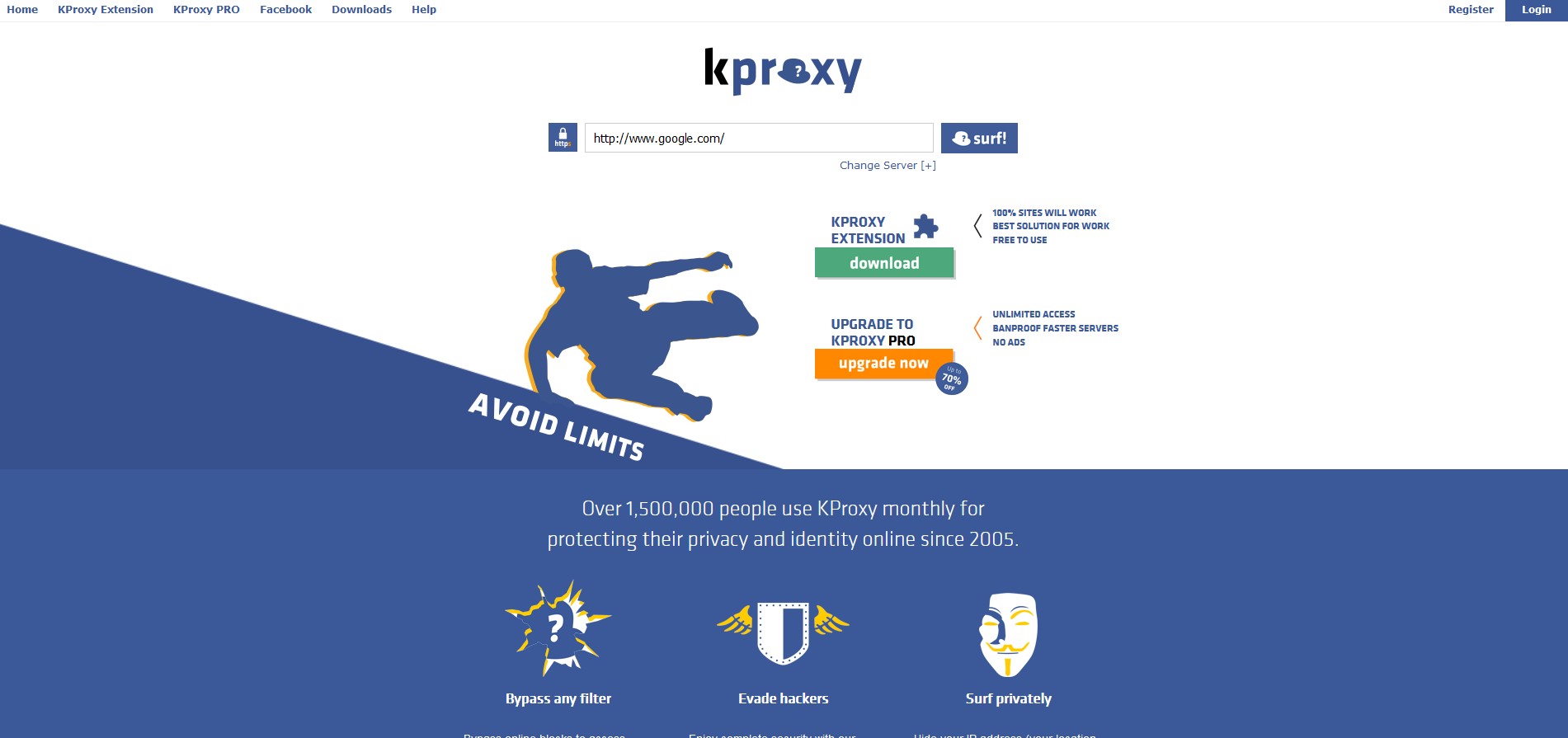 KProxy concludes our list and is also free to use. Even if it has a worthy speed, there are some issues with this platform. Users criticized log keeping policies, limitations with the free version, and not offering elite services. Having a pro version that proved to be challenging to ban is a privilege.
Verdict
If you require quality, you should compensate for it. Don't infer that every free, or cheap, offer if of low quality. Rest assured, when it comes to anonymity via proxy servers, you are better with the paid options and top proxy sites do offer this. The best proxy service in our list is BuyProxies. With only one visible downside, only 24 hours to get a refund, this service provides a lot more, and the prices are reasonable, easy to follow. You get directly from the owners instead of the resellers. 
Many would argue that such servers cannot protect users as VPNs do. However, proxies have a more comprehensive range of usage. For example,we at mydataprovider use our own proxy service to the clients who need web scraping related tasks. That is, we own technology and use it on our projects. The bonus here is that usage of this service is already included in the prices.