Lowes API: Web Scraper, Price Tracking, Data Extraction
Do you need to scrape 5K-100K items from Lowes site? You have to use our Lowes web scraping / price monitoring service. Hire our team and access top-notch technologies for Lowes web scraping. Extract Lowes data 1 time or daily!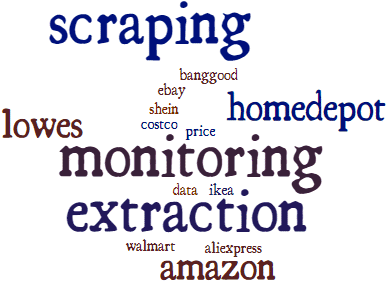 About Lowes
cost-effective way to extract data from Lowes
Lowes is a retail company that specializes in home improvement. Its headquarters are located in Mooresville. North Carolina and operates some retail chain stores in the United States, Canada and Mexico. As at now, Lowe is the second largest retail store in the United States. Lowe's sells;
• Home appliances- Refrigerators, microwaves, dryers, vacuum cleaners and more
• Bathroom- Toilets and toilet seas, bathtubs, bathroom vanities, bathroom storage.
• Buildings supplies- Fencing and gates, roofing, decking and porches, lumber and composites etc
• Doors and windows
• Flooring
• Electricals
• Plumbing, heating and cooling
• Lawn and garden
• Kitchen
• Home décor and furniture
• Home services and others
The products are displayed in a way that makes it easy for the customers to buy. The products displayed have a product name, description, rating, and price.