Net-A-Porter API: Web Scraper, Price Tracking, Data Extraction
Do you need to scrape 5K-100K items from Net-A-Porter site? You have to use our Net-A-Porter web scraping / price monitoring service. Hire our team and access top-notch technologies for Net-A-Porter web scraping. Extract Net-A-Porter data 1 time or daily!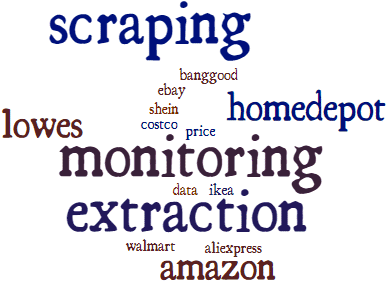 About Net-A-Porter
Net-a-Porter is an online fashion store with more than 800 fashion brands and more than 200 beauty brands presented. Net-a-Porter is an English company founded in 2000 by a fashion entrepreneur and ex-journalist Dame Natalie Sara Massenet who started it as a website in the format of the magazine for selling designer fashion. By 2004 Net-a-Porte gained the best fashion shop award at the British Fashion Awards. Now the company is the part of Yoox Net-a-Porter Group with the opportunity to delivery luxury fashion and beauty brands to over 170 countries like the USA, Germany, France, Australia, Singapore, and etc. The world-famous Gucci, Chloe, Balenciaga, Saint Laurent are available for shopping by more than 6 billion clients of Net-a-Porter.