Walmart API: Web Scraper, Price Tracking, Data Extraction
Do you need to scrape 5K-100K items from Walmart site? You have to use our Walmart web scraping / price monitoring service. Hire our team and access top-notch technologies for Walmart web scraping. Extract Walmart data 1 time or daily!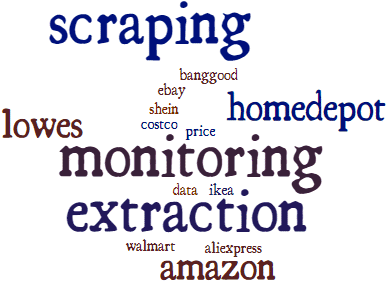 About Zara
Zara is a Spanish online store that is based in Arteixo in Galicia. The company was founded in 1975 and has been in the fashion industry for quite some time. This is one of the largest apparel retailers in the world. The fashion group owns brands like Massimo Dutti, Oysho, Zara home and others. Today, Zara manages up to 20 clothing collections annually. Zara stores sell men, women and children clothing. When you visit the site, you are sure to get anything only if it is apparel. Be it an outfit for your wife, husband or child; you will get the latest apparel fashion here. Their clothes are supplied based on consumer trends. The sales are highly responsive, and new products are shipped to the stores twice a week. All products have their price tag, product descriptions, variant, size attached to them. This makes your shopping experience easy and hustles free.