We develop an service for Amazon Drop shipping: The core of our app is Amazon scraper – It is an online service that extracts data from Amazon site or Amazon API. We do data extraction (Amazon web scraping of products info from Amazon website directly or via API if the  client has API KEYS). After that, we import Amazon products & Amazon inventory into the client's database automatically.
Our app allows customers to copy items from Amazon (API or site directly) to any file or to an online store directly. We support custom margins & mappings for categories.

The following fields can be extracted by default:
– Categories with structure.
– Product name, reference, price, description, all images.
– Features.
– Variants (combinations or modifications).
– etc
Extra services
– Real Amazon stock extraction.
– Translations to your native language via Google or Bing API.
– Translations to your native language via Private Custom Dictionary.
– Sync products (daily, hourly, weekly).
– Full access to source categories and management.
– Filters by price, warehouse, shipment, availability.
– Setup custom markup & margin.
What we do?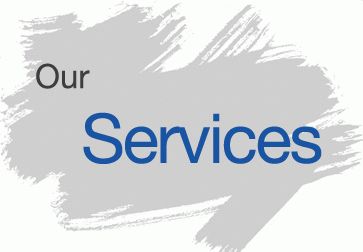 If you need custom Amazon Scraper we can help you with it. We could configure our Amazon Scraper as you need: take input from any source and to save results & format it as you want: csv,xml,excel or json.
There are 3 modes of scraper
1. by category URL
2. by product URL
3. by keyword search: product name, ASIN etc
| | |
| --- | --- |
| What do we do? | We extract products info from Amazon site or API and give you access to data or import data to your online store. |
| Do you help with Amazon DropShipping? | No, we do not. All Business related questions have to be covered by you. |
| Is it legal to do Amazon Web Scraping? | Yes, it is. Amazon Scraper is legal because scraping public data is legal. |
| Do you do Amazon price & availability, inventory monitoring? | Yes, we do it. It is possible to extract prices, inventory & availability. |
| Do you have Amazon API keys? | No, we do not have API Keys for Amazon. You have to give us your Amazon API keys. |
| Is it plugin for my CMS? | No, it is not. It is python,c# or php script or our online service : you will have a private area where you could manage settings for data processing. |
Request Details

About MyDataProvider Service for Amazon
Our applications allow clients to receive fresh data from Amazon : We can do it because we do Amazon web scraping & Amazon pricing and monitoring for our clients.
Our company works in the sphere of web scraping for eCommerce.  This means that we could create crawler for Amazon.
It will allow you to extract products, data, prices & availability in real-time. Our company has developed a Web Scraping Tool for integration to any supplier's API or supplier's website web scraping.
The Application could extract categories & products info from any source & to import/update products to your online store.Even if you have official Amazon API access, you could use our App as import & update App for your store.
It is the best solution & timesaver application for Amazon drop shipping or competitors analysis / moniroring.
How can you use web scraping for Amazon DropShipping?
The next functions are available inside our Application:
– Import all products directly to your store;
– Import new products daily to your store;
– Export data to csv or xml files;
– Update prices & stocks daily;
– Setup custom margin & prices for all products;
– Hide SKU or add prefixes for SKU;
– Automatic orders processing;
– Select only necessary for your categories;
– Import all Amazon categories & hierarchy automatically.
Even if you do not need web scraping and have CSV or XML file with Amazon data you could use our App as import & update module for your store.
Start Amazon DropShipping using our Application.

Request Details

We could do
Amazon web scraping
and take products info directly from Amazon web site.
Sometimes, it is very useful if you do not have access to Amazon API or if you need to receive real-time data.
Amazon Scraper : how to use
You can use our Amazon scraper for different cases:
case 1: Amazon data extraction
case 2: Amazon price extraction
case 3: Amazon inventory checker
If you need a service for automatic Amazon orders processing we can develop such for you.
Service workflow
* AOP – Automatic Orders Processor.
* CS – Core System or CMS or ERP.
1) Core System or your CMS (CS) sends register new order at AOP via HTTP request with JSON data inside.
2) AOP processes all new requests from Core System via queue (1 by 1) and saves results at database.
3) Core system checks status of requests (orders) periodically by OrderID.
AOP Interfaces (API functions)
1) OrderRegistration
Parameters (JSON in POST)
– Order ID
– User 1st name
– User 2nd name
– Delivery Address
– Product Url
– etc
Results ( JSON output)
– Status: OK (http code 200 – registered with success
– Status: NOT (http code 500 – failed)
2) OrderStatusGet (JSON in POST)
Parameters
– Order ID
Results ( JSON output)
– Status: OK (http code 200 – processed with success
– Status: NOTFOUND (http code 200 – did not find order)
– Status: PROCESSING (http code 200 – at processing (in a queue)
– TrackingID : #trackId from Amazon (if it is necessary)
Amazon Inventory
We developed Amazon Inventory Scraper and you can use it for your business. it is a reliable tool that allows you to extract Amazon inventory several times per day.
Are you looking for a tool for Amazon Inventory? Our Amazon Inventory Scraper will help you. It is developed specifically for this task.
Amazon Inventory Tracker
Amazon Inventory Tracker is a part or our service that allows you to track Amazon inventory in history. You can access historical data about Amazon inventory. Contact us to show you Amazon inventory tracker.
Amazon Inventory System
If you need access to Amazon inventory through API you could use our Amazon Inventory System that allows you to do it.
Access actual Amazon inventory data via API calls.
1. Open "Amazon Inventory Scraper" campaign.
2. Upload your products urls (Amazon urls via text file) to the Application.
3. Run data extraction from Amazon & wait for results.
Find on Video how our "Amazon Inventory Scraper System" works!

Request Details

Our Application could be used as
Price Monitoring
tool for Amazon. You could receive fresh reports with actual prices & stocks from Amazon.
How Amazon Price Monitoring works? You define a set of categories or products what you need to monitor and our app sends you reports daily/weekly with actual data: you could access data via our API or download directly from App's clients area: csv, excel ,xml formats.
If you need API access to Amazon data, you could do it via our online service.
Our App will extract data from Amazon daily or weekly and you will get access to extracted data (will be saved as XML or CSV file).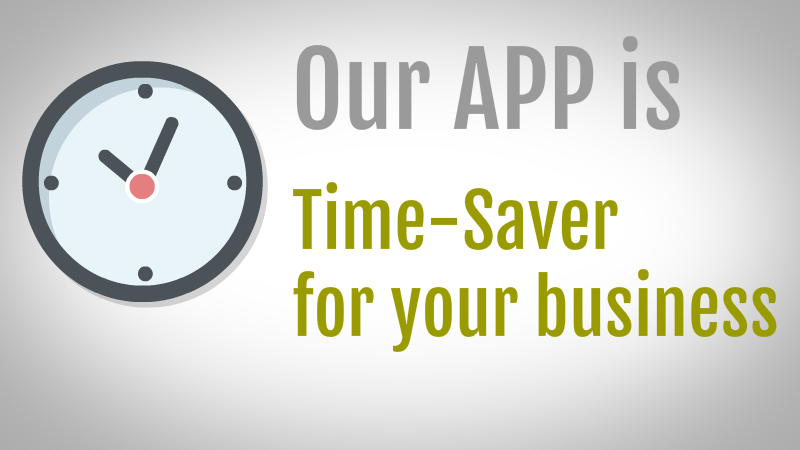 It is possible to take actual data from Amazon B2B. There are 2 ways exits and this is how to do it.
1) Take info via Amazon API
2) Take info via Amazon Web scraping of B2B area (with you login & password) + Amazon site.After that, the app will import data to your store or database.  If you do not have Store / Database we could export Amazon data to csv or excel xml.
Amazon Integrations with CMS
CMS & DB Import & Update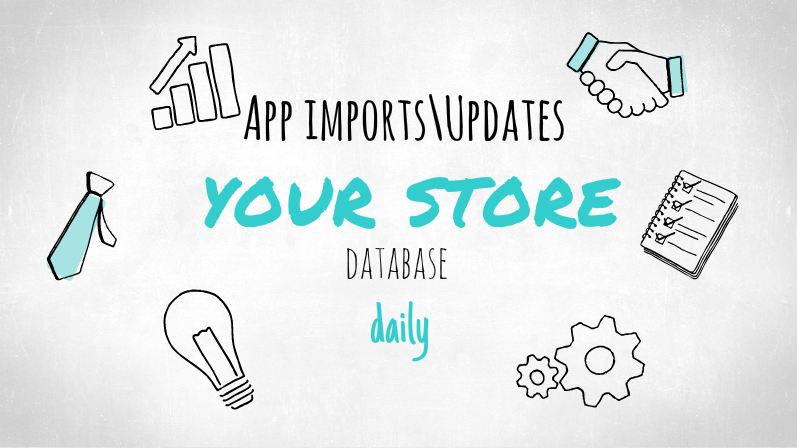 We support different integrations with different Content management system ( CMS ). The most popular integrations are:
– Amazon
WooCommerce Module Integration
– Amazon
Prestashop Module Integration
– Amazon
OpenCart Module Integration
– Amazon
Shopify Module Integration
– Amazon
Magento Module Integration
– Amazon
Ecwid Module Integration
– Amazon
BigCommerce Module Integration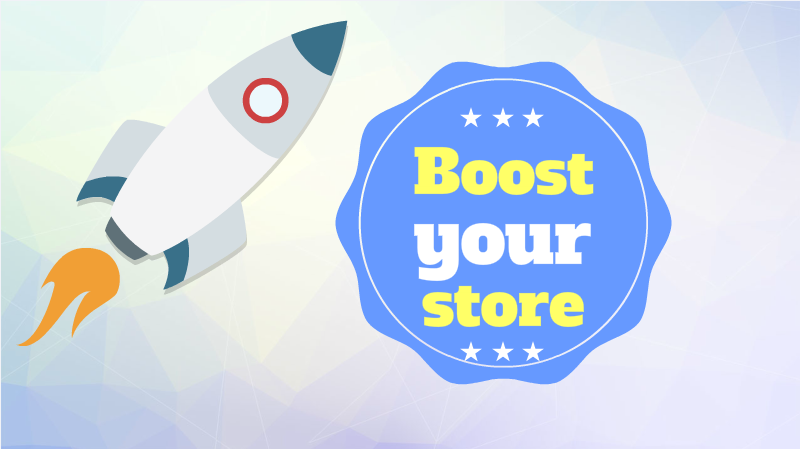 We could integrate Amazon with your "custom CMS or database" if it requires.
If if you need update you store with data from Amazon we can do it. Even you have official API access or data feed from Amazon you could use our App for import & update products info at your store.
Sample of Technical specification for Amazon Scraping
Find on the next images screenshot from technical specification for Amazon Scraping (you may it download). Red blocs define texts what will be extracted by software.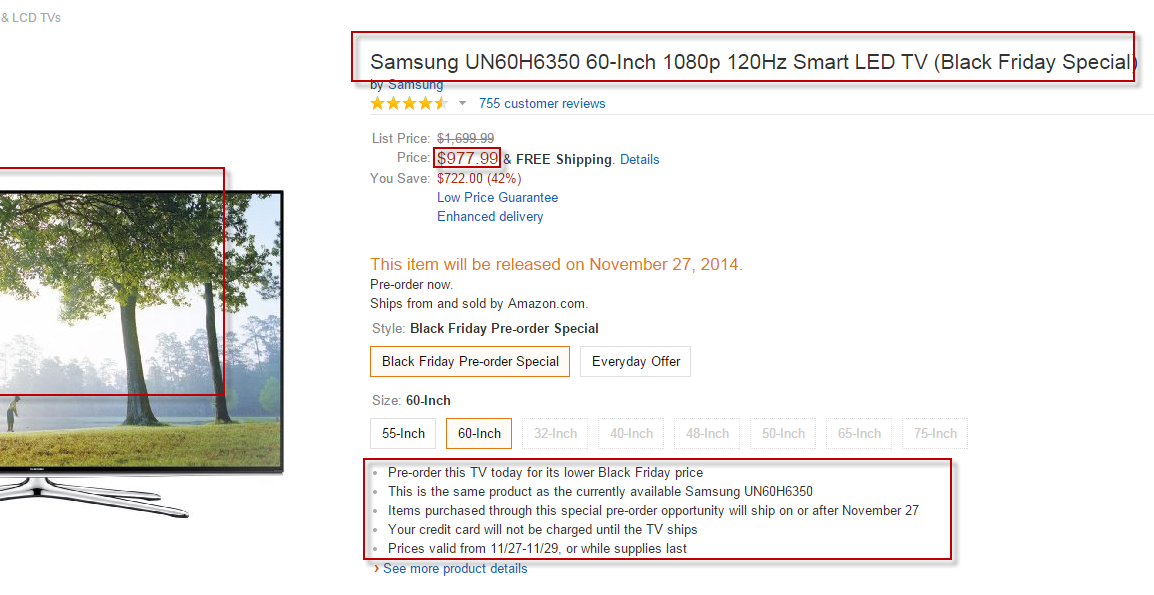 As you see the main text which can be extracted form amazon are:
– name of amazon product
– description of amazon product
– images of amazon product
– price  of amazon product
But our Amazon Scraping software can do much more:
– extract bullet points (as features)
– extract options (or variants)
Find below, please, image from amazon product page with variants: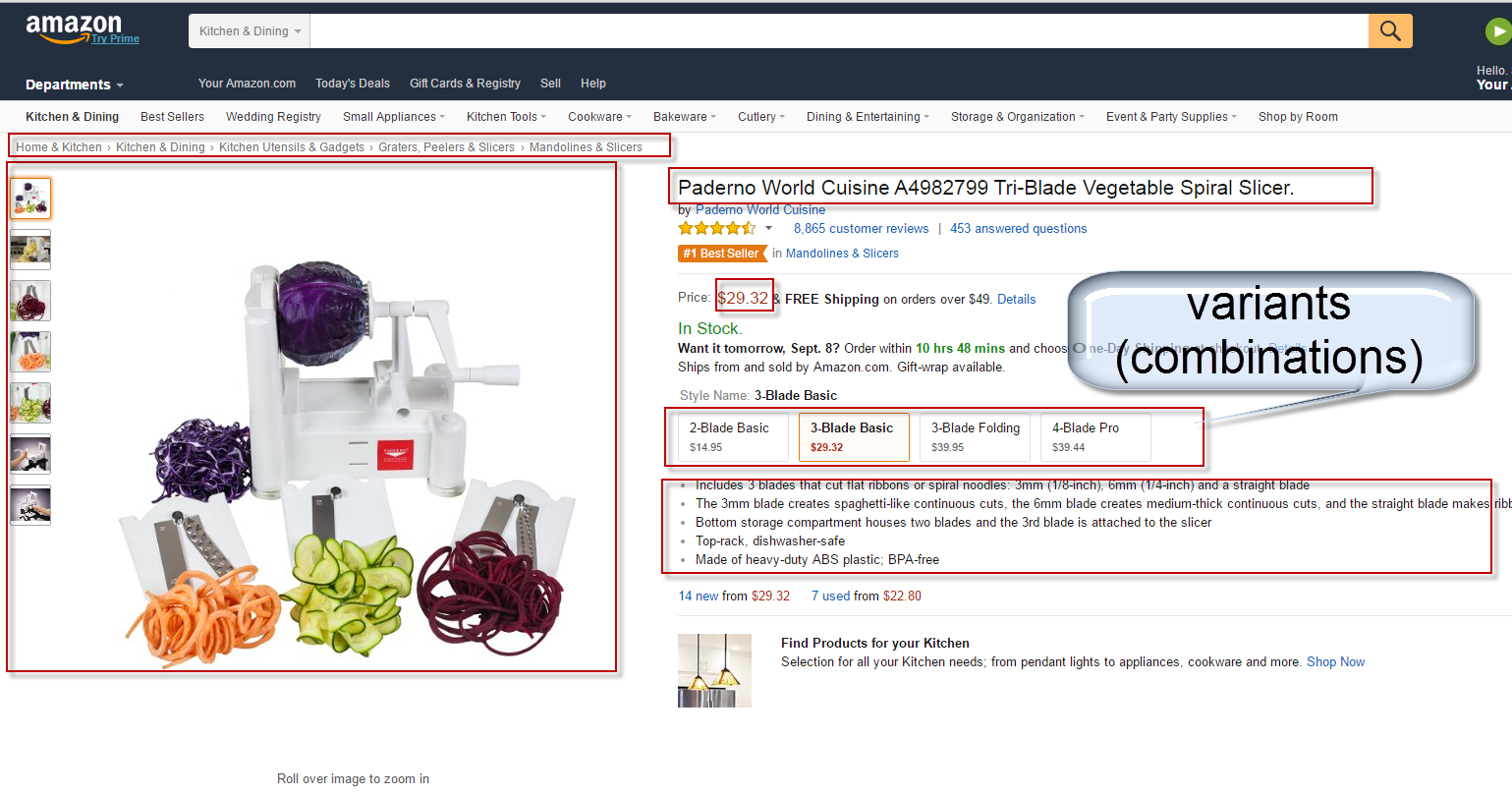 Things you Should Know Before Scraping Amazon Products
There are many reasons to why you may want to scrap data from Amazon. As an active retailer, you may want to have competitive prices for your products or even have a heads up of what your competitors are doing business wise through the Amazon marketplace. Getting reviews from customers from Amazon website may be another reason as to why you would be tempted to scrape Amazon website.
As much as using scraped data seems easy to use, caution should be observed when Amazon is concerned. Don't just scrape product descriptions and use them directly as they appear on your site. You will only be killing your business as far as SEO is concerned.
There are many versions of software that can be used to scrape data from Amazon. Always exercise caution before using then since you might lose your cash on some useless software. Conduct adequate research before choosing an Amazon scraper tool and go to the extent of looking at its reviews online.
Scraping data from Amazon had been banned from Amazon until 2012, where they started enforcing it. So, extra caution should be exercised before you find out that IP has been banned from Amazon.
Before you even think of scraping Amazon website, here are things you should know that could keep you safe from IP bans and any legal action.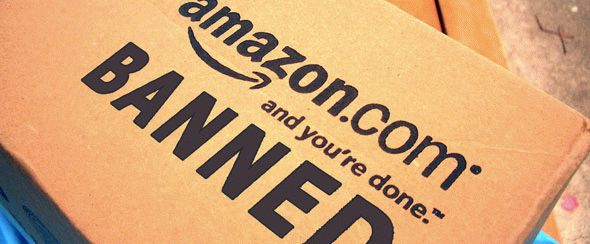 Before even thinking of harvesting data from Amazon, keep in mind that Amazon is liberal about IP bans. You should always take caution before scraping any data from Amazon. First and foremost, never scrape data when your Amazon account is logged on. This is just a smart move for you. The only way you could be banned is through your IP. The worst part with Amazon IP ban is that they are permanent.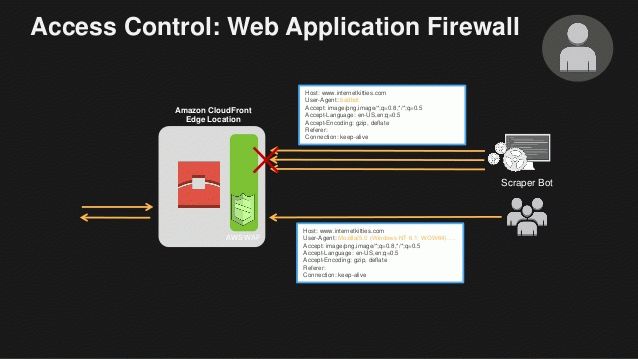 If you want to scrape data from Amazon successfully, make sure to use scraping software that is well and properly configured. Amazon easily spoofs and detects bots from its traffic.
How does Amazon detect bots? Bots do not have human behaviors and keep on requesting a set of actions in the same timings thus displaying robotic characteristics.
Amazon distinguishes bots actions from human actions. To avoid your bots from being banned from Amazon, you need to use good scraping software that is well programmed, not repetitive and also do not display robotic characteristics.
Always follow the rules religiously and maintain a low profile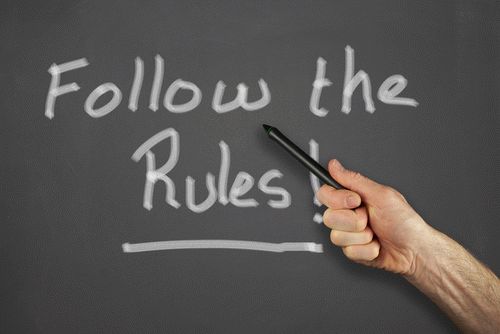 There are laws and regulations in Amazon that apply to bots of any kind and not forgetting about scrapers. Scraping an Amazon website does not violate any of the Amazon laws unless you are scraping private data or harvesting in the manner that disrupts the site. Amazon requires your scraper tool to visit the site just like a public visitor and cannot access any internal data at any cause.
Mainly, Amazon poses restrictions on the way you use extracted data rather than how you obtain it.
Never sell scraped data or use the data for Making profit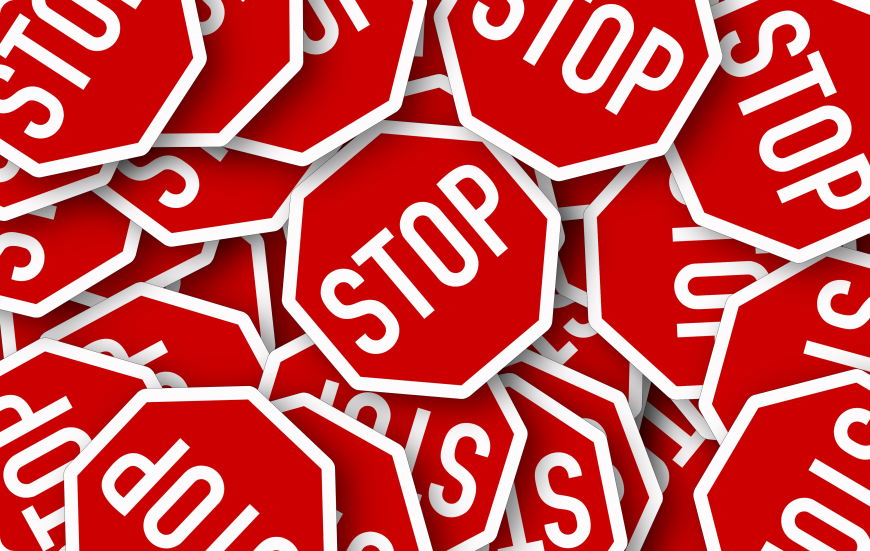 What I mean is that; do not use the scraped pricing data for the foundation of your business. Only use pricing data to know the deals that exist in the market and to compare to your prices and set them accordingly to the market price.
As mentioned above, copying product descriptions will only make your business worse. Google usually slaps copy cats by penalizing people with copied content. Google will penalize you if you copy descriptions directly from Amazon and you will not rank well.
Do a Background Check before Using any Scraping Tool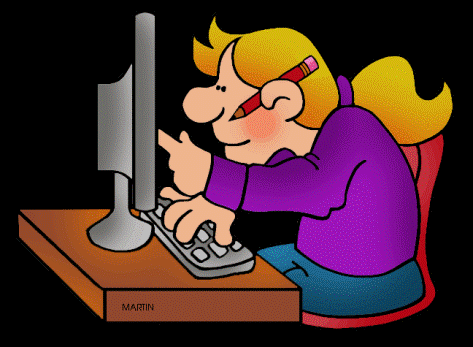 Before making a decision on using an Amazon scraper tool, do a thorough research. There are many tools available, and you may want to choose the one that is pocket-friendly and with the best reviews. Also, consider choosing a tool that is not complicated to use and do not require any developer or programming skills. Don't forget about customer service. In case you are stuck in using the tool, you need a tool that has a good customer service back up.
A good web scraping tool is always protected by a password that you have the rights to confirm. Always remember to scan for viruses that might be available on the web scraping App that might end up corrupting your system.
There you go, with the above information, you can confidently scrap Amazon website for useful data. All the best!
Amazon Scraping (definitions)
We develop amazon product scraper software for merchants who are interested in receiving actual information from amazon. We provide development of amazon data extraction. Our amazon scraper software works on our servers. Customers receive access to private area on our website. We started development of amazon web scraping since 2009.  Our first implementation of amazon data scraper was very simple and primitive. If compare with current version of  amazon web scraping solution we improved speed & quality of application dramatically.
Main part of software is amazon data extractor. amazon data extractor plays giant part at software. It extract products features & combinations for web. Web scraper takes parts of web html and compares & extracts parts where features placed. It is not so easy to do scraping data from amazon because you have to think about privacy & transparency of when you scrape amazon data.  We discovered that the most safest way to scrape product is to run code in the separate thread per every url request. It could be strange but it is the most right way for us because in the other case application hangs up when it is necessary to process big set of data.
Amazon Crawler is the second part of our "Amazon Scraper Software". it selects urls of products form Amazon web site. It extract categories one by one. When all categories are finished it begins to search places at categories page where HTML parts of urls ro products exist. Algorithm has to detects products pages right. It is very important part of software because it is necessary to filter products by duplicates & it is necessary to get all products urls. Also when we do Amazon Crawling we have to think about pagination & products combinations because it could contains many interesting information about products urls.
Our amazon product crawler works in an independent thread in application and extracts data. When thread will be finished amazon data extractor will be started. Amazon web crawler also could be used in two modes: 1 mode when you need featch products from 1 category. 2 mode: when you need to extract all products urls from all categories.
How to scrape amazon products?
When we started to develop our Amazon Scraper  we agreed that there are two main parts of software have to be implemented. So I will say how to scrape amazon products . Part 1 – Amazon crawler. Part 2 – amazon data extractor. When we finished our software we decided that it is necessary to app AMAZON products model into our software to support features & combination. So if you want to know how to scrape data from amazon – the answer is very easy – implement 3 parts and it will be enough.
Web scraping amazon site is not so trivial task.
Why? Because Amazon size has different template for different categories.
And it is hard to test software for each. So when we develop scraper in technical specification we always define category or number of categories  what will be processed by our software. Anyway all what you need will be processed by software.
We provide Amazon Product Scraper as a Web Service. Client receives private login & password from our service. It allows them to have access to Amazon data from any place. It is possible to send data to email or access data via API. More over client has possibility to schedule tasks for data extraction.
You could use our XML,CSV feeds from service as "Amazon data feed service" because it could be configured for daily of by scheduler to run products extractor and to send FRESH data feeds to you by API or to FTP etc.
Amazon Product Scraper is an unique for us and very popular among our clients software. We developed it because a lot of merchants want to use actual data from amazon. It is very effective way to use scrapers for eCommerce automation.
Amazon API, Amazon Product Scraper Api
We developed Web APi where developers could access data from amazon. Our Amazon API could send the next information:
– name of product
– description of product
– images of product
– price of amazon product
– extract bullet points (as features)
– extract options (or variants)
Amazon Product Scraper Api
When you need to search products at Amazon via API we could provide help here: send us via Amazon Product Scraper Api part of text and we will search product at amazon by your criteria.
General Requirements for Amazon Scraping
General Requirements for Amazon Scraping
| | |
| --- | --- |
| Extracts Product Listings | Yes |
| Extracts Product Category | Yes |
| Extracts Product SKU | Yes if exists |
| Export to Database | Yes |
| Export to CSV | Yes |
| Export to Excel | Yes |
| Export to XML | Yes |
| Features extraction | Yes |
| Combinations extraction | Yes |
| Images extractions | Yes |
| Web Scraper Scheduler | Yes |
We develop Software by the next scheme (for custom projects).
1. Analyzing customers needs.
2. Technical Specification (TS) preparation.
3. Delivery.
During analyzing needs we want to understand the reals needs what customer want to solve using our software.
Amazon site is real big site and there is no one way to process it. We find special way for the customer because every one has private goals always.
Request Details