How To Clone Shopify Store?
Why not expand your business brand with a web scraping tool for or by duplicating your Shopify store? Actually, there are quite many apps and ways to do so. But when it comes to doing it on your own, you might have some difficulties. So, no matter whether you need scraping for price monitoring of website or copying the store, you can do it manually or with software. When it comes to cloning the store, in general, there are two main challenges you can face if you think about cloning your store.

The first challenge is about time that you'll have to spend while you're doing your best to clone your Shopify store. There are lots of things you need to copy, and they might be your design of the store, great blogs about the products, and so on. This is a case no matter how you try, even though you're employing CVS.
Challenges are not limited only to your time. Duplicating your store isn't about copy-pasting information only. Shopify clone store should be synchronized with the original one in the fullest form. That is, if any changes are made in one, these should be shown in the copied store as well. So, can you clone Shopify store on the site? Yes, but doing it on your own may be tiring for you as web data extraction may entail lots of procedures to follow.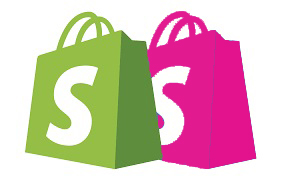 Steps to follow when cloning Shopify store
Before you attempt or order to duplicate your store, be sure to have a store on this site. Then you need a source shop. There should be an association between these stores, as one of them will be a destination store, where all the required data will be copied. After you have these stores, you need to copy the data on your store on the Shopify site.
There are great apps that give you a chance to choose what you want to copy, as in many cases, there's no need to duplicate all the stores in-depth. Another interesting point in copying your store is that you can copy the list of the products of what you're planning to sell. Here, for example, you may not need to have the prices copied as you may want to modify and make them a bit different. So, your Shopify plus clone stores may be offering different prices, due to some reasons or circumstances.
The next step is about synchronizing your stores. Don't forget you're not limited to duplicates of your store, provided they have reasonable logic of existence as a shop. However, not all software offers such a feature, but still, it's important to keep all stores up to date. And you better have a backup. To avoid problems in the future, be sure that your shop is backed up.
Some tips on Shopify clone store
What about localization? Once you decide to expand your business, cloning products from Shopify isn't adequate to do so. Why not offer greatness and convenience in terms of localization. That is, you may offer different currencies and regional stores as well.
Another great tip is to diversify your language options. Although the major part of the world speaks English, it's not always good to keep your store in English only. So, besides diversifying currencies, you may go further by offering more language options. Once you have a Shopify clone, the translation would be much easier to perform without a need to change the whole design of your store.
 Why not have a test store? You may experiment with changes in your store without any risks involved. This is the flexibility provided by cloning your Shopify store. Moreover, besides having a test store, you experiment with offering a wholesale store, which may attract many clients all over the world.
Why do you need the help of professionals?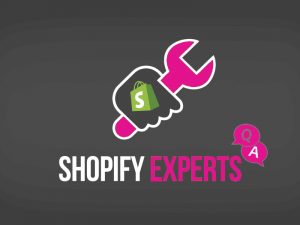 As was already mentioned, it's hard to do everything on your own. Thus, the help of professionals won't be bad. To clone a Shopify store might be easier if you trust someone professional. It won't only save your time, but you'll also get the best results with the best quality and flexibility.
So, what professional service can copy on your behalf from your store on the Shopify site. Look at the following list:
– products: here you can copy all the list of products with all related information, and the software can grant you the flexibility of what exactly you want to get copied
– pages: content pages with different information that you may find useful in your destination shop
– blogs: written content along with great designs better be not forgotten when copying your store
– history of orders: this is quite important to copy as you don't want to lose connection with your clients already interested in your products
– other related stuff: you may copy collections, meta fields, and other stuff related to your store
So, as you see, using the service of professionals, you get choices of what you want to copy. Of course, there are some limitations that restrict copying almost everything. However, there are great benefits, though. The first is about time management. The process becomes faster and convenient. The other interesting and profitable benefit is flexibility, as you control how you go on with your Shopify clone. Next, this helps you with your business to expand and open to more audiences than before.
Conclusion
Why will you need to clone your Shopify store? It has great advantages as you may offer better localization, give more language options, expand your business, give a try to wholesale trading, and so on. Thus, the help of the professional service won't be bad as doing this manually may not be a practical solution at all.
So, all you need to find a great service and decide what you want to get copied and create a great Shopify clone shop. Our MyDataProvider service may help you with web scraping for Shopify and other commercial sites. Although there are things the site won't allow you to copy, with us, you still have a chance to get the most stuff copied on your behalf. Flexibility, convenience, quality, and speed are guaranteed with greater services.