Web scraping is generally the process of harvesting information from the net with web scraping tools or software instead of the use of repetitive typing or copy-pasting. The tools search for the data automatically and put it together, storing it in your local computer. It saves you from the tedious manual data searching process, which can go for hours or even days, providing easy access to the data found. There is valuable data in the travel/airline industry and data scraping is an invaluable tool for this industry.
Today, the existence of data scraping is known to all in the travel industry but few of us are aware of exactly how it happens and the extent of its effectiveness. There is also the legal aspect to consider and knowing which areas one can cover without breaching the legal rules. With the travel industry being among the top three likely businesses to be scraped, this harvested information can be compiled for various uses.
Interestingly, almost half of people who visit pay visit to travel industry websites are actually web scrapers. This makes you wonder what is so unique about travel agencies that makes them the subject to such increasing interest. How can you benefit from web scraping and wisely use the harvested data?
To be successful in the travel industry, you can make use of information such as travel listings, reviewers' profiles as well as hotel reviews
For starters, some websites have a huge collection of travel listings, hotel reviews, and even reviewers' profiles. This data can be harvested from such sites to create a travel search engine with a large database of travel listings. Travel patterns of travelers can be analyzed using this data, taking advantage of their likes and dislikes and other relevant information to build a successful business.
Here are some of the ways of using web scraping and web crawling in the travel industry;
To Conduct Competitor Price Monitoring
Maintaining an attractive price list is one of the most important aspects of your business. With assistance from web scraping you can be on top of what's happening in your competitors' websites in terms of deals, or prices they may be offering, giving you a competitive edge in the industry. Price change monitoring is important too as it helps reveal your competitors prices. Based on this information you can price your services lower to increase the number of clients registering for your services.
Daily price change monitoring using website scraping services will alert you of price changes on a daily basis. In case of a change in price, you get the information on that instantly so that you can adjust your prices accordingly.
To Get Database Through Web Scraping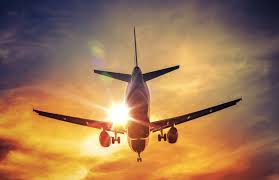 A list of restaurant and café locations, hotels and access to reviews is invaluable information to have in the travel industry. To keep up with the ever-changing world of the travel industry where new cafes, restaurants, and hotels are opened every day. You need a considerably large workforce whose sole role is to get this type of information whereas a web scraping tool can do the same in a matter of hours. More advanced web data scraping and web crawling techniques and skills are available. They enable you to crawl multiple websites and harvest the data comfortably and fast. There is also software that harvests real-time data automatically and stores it on your computer for ready access.
Inevitably, data scraping companies are increasingly becoming a valuable asset to many businesses like travel agencies around the world which need assistance with harvesting and analyzing data ranging from price monitoring to simple lists. Business prospects of your travel agency will be much easier with assistance from web scraping and web crawling.
In the end, business is all about competition. Having a readymade database of cafes, restaurants, hotels and such would give a head start to every starting travel agency. With web scraping, this can be achieved.
In addition, web scraping and crawling can also be extremely useful in identifying the areas in your business that are in need of improvement, get current information on what your competitor is doing better and be able in a position to compete effectively.
With the help of web scraping, you can gain knowledge about how your competitor is pricing. You can then mirror them and adjust your prices accordingly.