Amazon Products Web Scraper allows you to export data from amazon product pages. Amazon Products Web Scraper allows our clients to export real-time data from Amazon.com – it is a core feature of our amazon web scraper, we do not store data in our database, we export data directly from the amazon website. We belive that this core feature of our Amazon Products Web Scraper will help you to receive up-to-date data and to solve your business tasks.
What is it Amazon Web Scraper?
Here we will try to tell you about Web Scraping Service for Amazon
Amazon Web scraping is about gathering and extracting massive information from various amazon sites for various regions like de,it,UK,es etc, mainly for business needs. Formatting it into spreadsheets or Excel files. Thus, Amazon scraping is the process of extracting such information from the site.  But why is it a good idea to scrape this site? It's all about the priceless data you'll get by doing so. Some would love to have scraping Amazon reviews or product descriptions. No matter what your purpose can be, you'll find something valuable for sure. Amazon Web Scraper is the core of our service. We develop in-house software for data extraction from Amazon: – it is an online service that extracts data from Amazon.com, and other Amazon sites etc sits, so you can use it for your business needs. We do data extraction (Amazon web scraping of products info from Amazon website directly). After that, we export real-time data to files or export Amazon products & Amazon inventory into the client's database.
Amazon products reviews web scraper
Amazon products reviews web scraper
Our web scraper allows you to extract amazon products reviews.
Just insert product url or category url and all products reviews will be scraped from amazon.com site!
it is really easy to use amazon products reviews web scraper. Just past url and all data will be extracted!
Our amazon web scrapers allow clients to receive fresh data from Amazon: We can do it because we do Amazon web scraping & Amazon pricing and monitoring for our clients.
Our company works in the sphere of web scraping for eCommerce. This means that we could create crawler for Amazon.
It will allow you to extract products, data, prices & availability in real-time. Our company has developed a Web Scraping Tool for integration to any supplier's API or supplier's website web scraping.
The Application could extract categories & products info from any source & to import/update products to your online store. Even if you have official Amazon API access, you could use our App as import & update App for your store.
It is the best solution & timesaver application for Amazon drop shipping or competitors analysis / monitoring.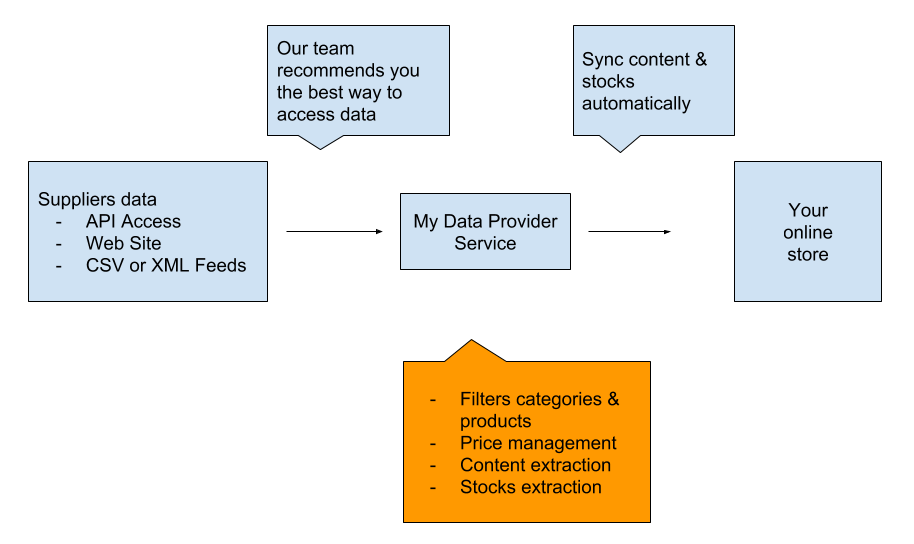 Amazon Scraper – common fields for extraction
Our app allows customers to copy items from Amazon (API or site directly) to any file or to an online store directly. We support custom margins & mappings for categories.
The following fields can be extracted by default:
Categories with structure.
Product name, reference, price, description, all images.
Features.
Variants (combinations or modifications).
ASIN list
ASIN list or variants
Filters by price, warehouse, shipment, availability.
Setup custom markup & margin.
Find out what is available for scraping on Amazon:
The list of products on the site: one of the greatest and practical web scraping solutions to keep the track of competitors is to have a list of all products on the site.
A chance to have scraping Amazon reviews of the products you're selling: this is how you understand to what extent your customers are content with the products you're selling online.
A chance to have to scrape Amazon reviews of the products your competitors are selling: this is the same but with more insights into how and what your competitors offer to their clients.
A glance at what is ranked as best and other rankings: if your products are still lagging behind, why not look at those doing a much better job to understand what should be done to improve the quality of your own products.
Web scraping of Amazon prices is one of the main reasons: scraping of prices is quite common practice as it offers more opportunities and helps with price policy at the same time. This can give great insights into how to approach your products with a better price option, so scraping can be employed as a price monitoring tool.
Scraping profiles of the customers and reviewers: this is a bit complicated stuff about the personal information of the customers that are strictly protected by the Amazon scraping policy.
Since Amazon is the greatest among e-commerce sites, you'll access a huge amount of information that isn't easy to process. Thus, it's critical to come up with an efficient Amazon scraping tool. Yet, before doing that, you should know about some important tips on scraping this site.
Using several proxies can be a great idea, as doing requests from one single IP address may be the reason the site can ban you. So, hiding behind or rotating several proxy servers can be tricky and efficient in scraping the required data.
When choosing proper proxy servers, you better come up with private ones as the public counterparts aren't efficient and easy to be spotted by the site. Moreover, the public ones are much slower when compared to private proxies. The only setback about the private ones is that they're not free.
It's important to simulate human behavior to avoid being banned or blocked by the site. Some crawlers not simulating human-like activities online send too many requests which, in turn, arise suspicion that leads to the ban, making everything be in vain.
Making an anonymous request is another important aspect when you're scraping the Amazon website. Even though you use several proxies, the site still can detect from which machine the requests are being sent. So, only the top scraping tool can make these requests be anonymous, by spoofing headers.
As the last tip, it's critical to have a URL list by your side in case of unexpected thing may happen while scraping is taking place. If the scraping process crashes, with the list of URL addresses that have been crawled, you may start from the spot you've been disconnected.
How can you use web scraping for Amazon DropShipping?
The next functions are available inside our Application:
Import all products directly to your store;
Import new products daily to your store;
Export data to csv or xml files;
Update prices & stocks daily;
Setup custom margin & prices for all products;
Hide SKU or add prefixes for SKU;
Automatic orders processing;
Select only necessary for your categories;
Import all Amazon categories & hierarchy automatically.
Even if you do not need web scraping and have CSV or XML file with Amazon data you could use our App as import & update module for your store.
Start Amazon DropShipping using our Application.
Amazon Web Scraping Information
We could do Amazon web scraping and take products info directly from Amazon web site.
Sometimes, it is very useful if you do not have access to Amazon API or if you need to receive real-time data.
Amazon Scraper: how to use
You can use our Amazon scraper for different cases:
case 1: Amazon data extraction
case 2: Amazon price extraction
case 3: Amazon inventory checker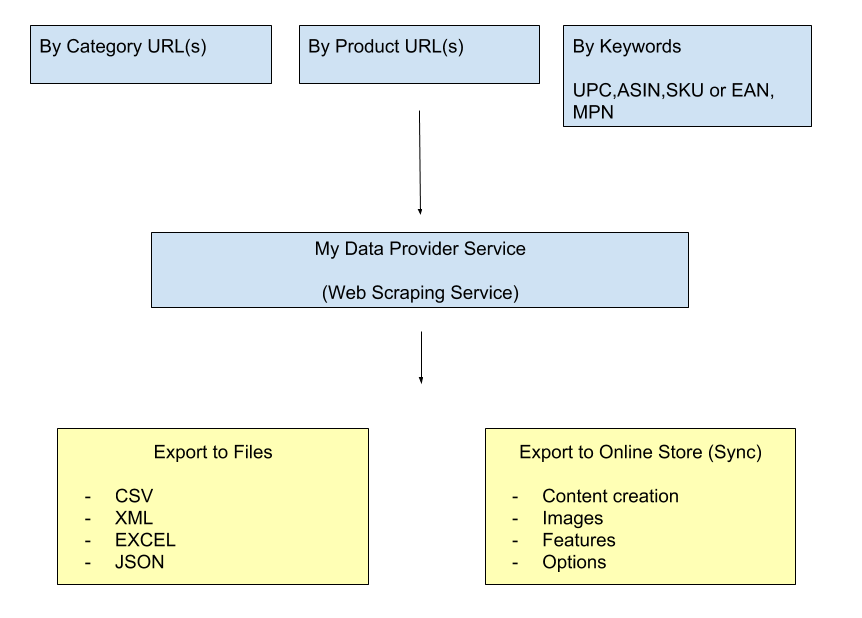 Amazon Inventory
We developed Amazon Inventory Scraper and you can use it for your business. it is a reliable tool that allows you to extract Amazon inventory several times per day.
Are you looking for a tool for Amazon Inventory? Our Amazon Inventory Scraper will help you. It is developed specifically for this task.
Amazon Inventory Tracker
Amazon Inventory Tracker is a part or our service that allows you to track Amazon inventory in history. You can access historical data about Amazon inventory. Contact us to show you Amazon inventory tracker.
Amazon Inventory System
If you need access to Amazon inventory through API you could use our Amazon Inventory System that allows you to do it.
Access actual Amazon inventory data via API calls.
1. Open Amazon Inventory Scraper campaign.
2. Upload your products urls (Amazon urls via text file) to the Application.
3. Run data extraction from Amazon & wait for results.
Find on Video how our Amazon Inventory Scraper System works!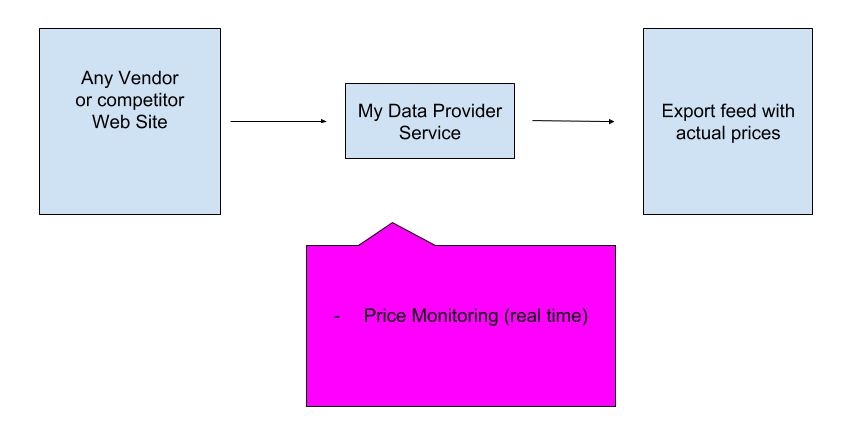 3 questions about amazon items search via UPC lookup
Amazon web crawler. Categories selection before run.
Amazon Price Monitoring
Our Application could be used as a Price Monitoring tool for Amazon. You could receive fresh reports with actual prices & stocks from Amazon.
How does Amazon Price Monitoring work? You define a set of categories or products what you need to monitor and our app sends you reports daily/weekly with actual data: you could access data via our API or download directly from App's clients area: csv, excel, xml formats.
Is scraping Amazon legal?
Scraping Amazon is confusing a bit, but if to delve into the details of legislation and other changes made, scraping is allowed provided the information being scraped is publicly accessible and doesn't violate the privacy rules and copyrights. However, when it comes to Amazon things get more complicated. Amazon is strict with what you scrape on their sites. Thus, it has enforced its security tools that identify suspicious activities and bot-like behavior sending too many requests to access the information on the site.
Simply put, you can scrape all the information that is accessible and publicly available.  However, it doesn't say that the process will be easy for you, and thus, you can face lots of challenges in the attempts to extract the required information. But why is it so difficult?
Owing to the algorithms employed by the site, scraping becomes more and more complicated. The site takes all measures to make it hard to scrape the site easily and does its best to reduce crawler's activities on its platform.
The other challenge is about activating crawlers. The site blocks them more efficiently than any other platform. Those algorithms mentioned above may easily block standard crawlers.
Another challenge is the amount of information to be extracted from the site. It's not only security updates that make scraping more complicated, but the amount of information that is progressively increasing makes scraping longer and more challenging.
What's more, don't forget about CAPTCHA, a conventional means of protection, which distinguishes humans and bots. On Amazon, this is frequently employed to avoid bots online.
Amazon web scraping policy
Amazon is one of the strictest platforms when it comes to web scraping. In short, unless you don't violate the privacy of customers and copyright rules, you're allowed to scrape any public information on the site. Yet, the site makes scraping too complicated as well.
Conclusion
All in all, it's clear that scraping Amazon isn't easy and should be done with more efficient service as there is much information. Moreover, higher levels of protection against scraping make it more difficult. However, with our service of MyDataProvider, you'll get the best Amazon scraping tool. We will make your scraping process smoother, more efficient, and less time-consuming. Moreover, we provide Shopify web scraping as well.