if you want to scrape Amazon – the 1st point that you have to do it define fields for extraction. The best way to do it is to mark on the screenshot fields and to prepare documents with samples. In this article was described several samples of technical specification that were user before our clients started to scrape amazon. We believe that our experience will help you to do it correctly for your project.
Sample of Technical specification for Amazon Scraping
Find on the next images screenshot from technical specification for Amazon Scraping (you may it download). Red blocs define texts what will be extracted by software.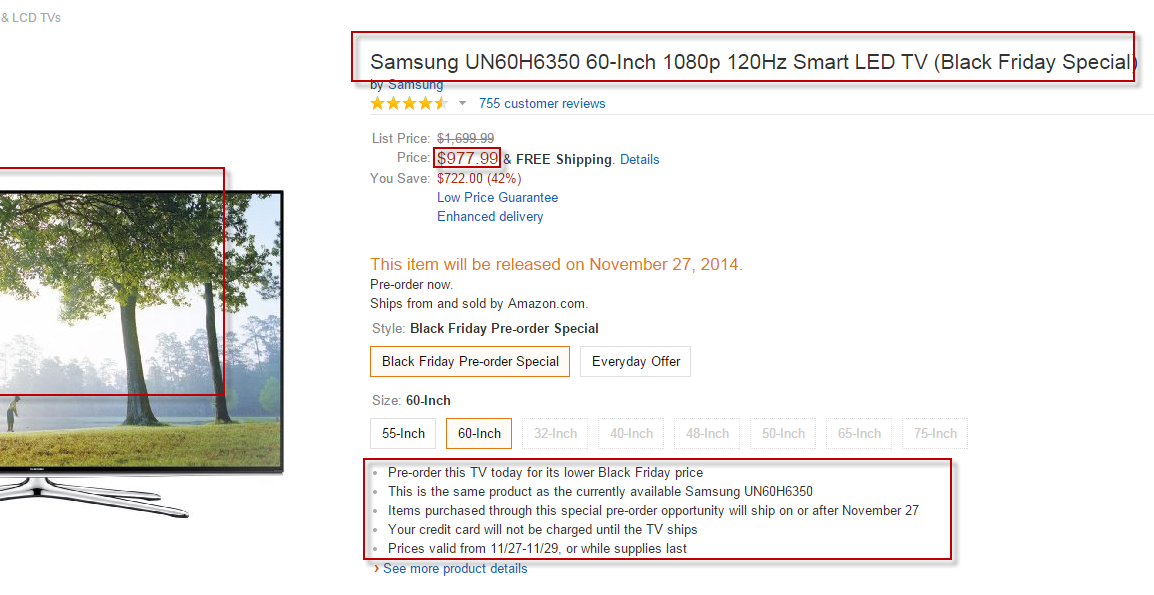 As you see the main text which can be extracted form amazon are:
– name of amazon product
– description of amazon product
– images of amazon product
– price of amazon product
But our Amazon Scraping software can do much more:
– extract bullet points (as features)
-Â extract options (or variants)
Find below, please, image from amazon product page with variants: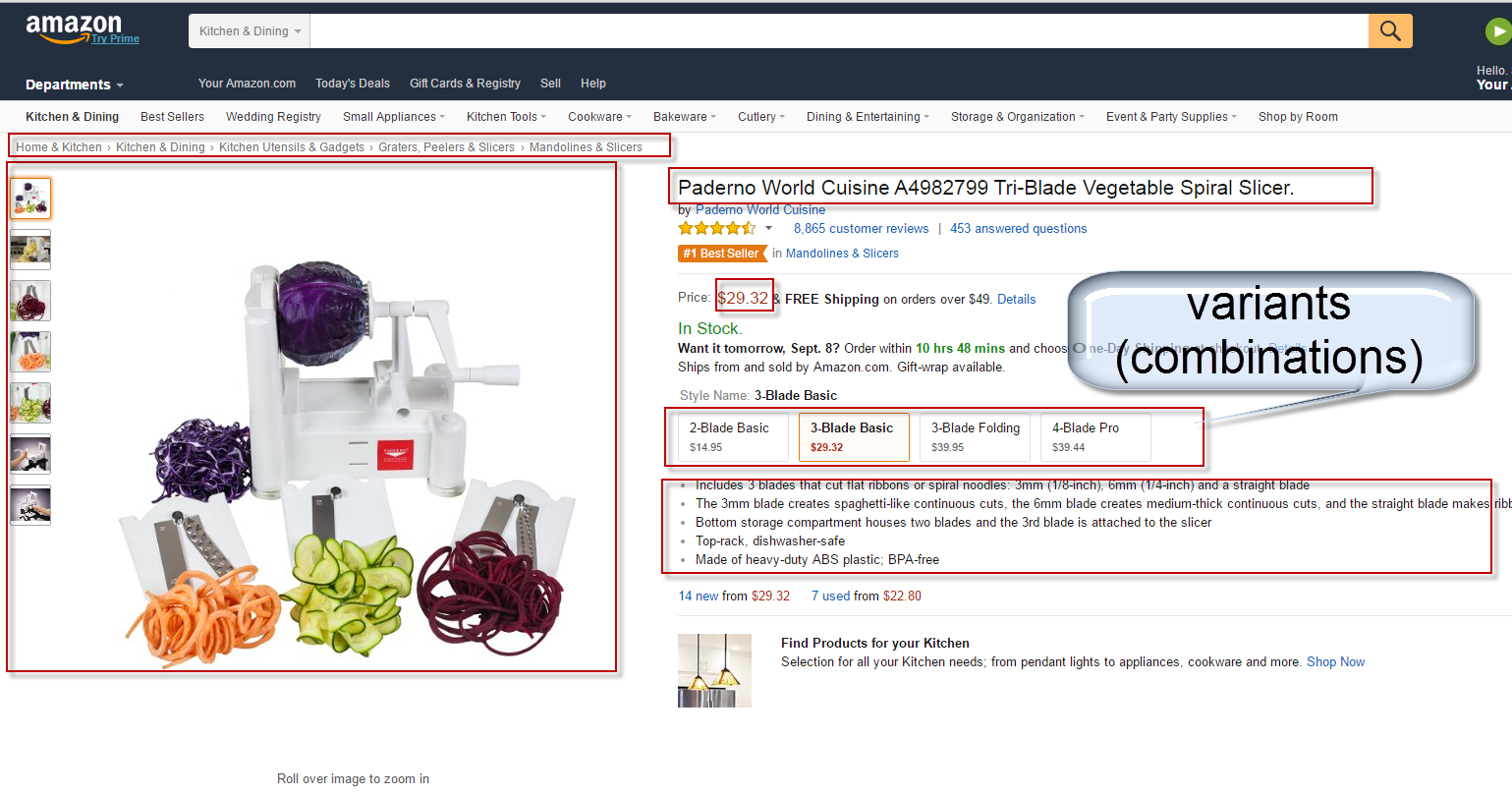 Things you Should Know Before Scraping Amazon Products
There are many reasons to why you may want to scrap data from Amazon. As an active retailer, you may want to have competitive prices for your products or even have a heads up of what your competitors are doing business wise through the Amazon marketplace. Getting reviews from customers from Amazon website may be another reason as to why you would be tempted to scrape Amazon website.
As much as using scraped data seems easy to use, caution should be observed when Amazon is concerned. Don't just scrape product descriptions and use them directly as they appear on your site. You will only be killing your business as far as SEO is concerned.
There are many versions of software that can be used to scrape data from Amazon. Always exercise caution before using then since you might lose your cash on some useless software. Conduct adequate research before choosing an Amazon scraper tool and go to the extent of looking at its reviews online.
Scraping data from Amazon had been banned from Amazon until 2012, where they started enforcing it. So, extra caution should be exercised before you find out that IP has been banned from Amazon.
Before you even think of scraping Amazon website, here are things you should know that could keep you safe from IP bans and any legal action.
Amazon can Ban your IP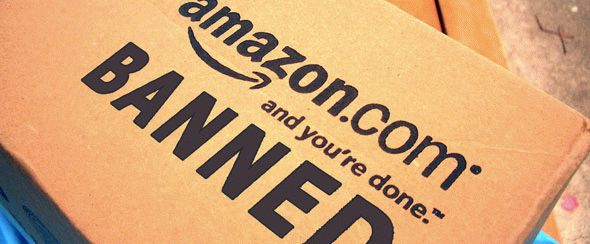 Before even thinking of harvesting data from Amazon, keep in mind that Amazon is liberal about IP bans. You should always take caution before scraping any data from Amazon. First and foremost, never scrape data when your Amazon account is logged on. This is just a smart move for you. The only way you could be banned is through your IP. The worst part with Amazon IP ban is that they are permanent.
Amazon Detects Bots Fast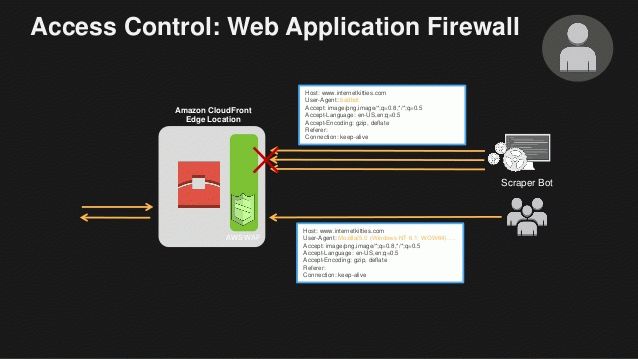 If you want to scrape data from Amazon successfully, make sure to use scraping software that is well and properly configured. Amazon easily spoofs and detects bots from its traffic.
How does Amazon detect bots? Bots do not have human behaviors and keep on requesting a set of actions in the same timings thus displaying robotic characteristics.
Amazon distinguishes bots actions from human actions. To avoid your bots from being banned from Amazon, you need to use good scraping software that is well programmed, not repetitive and also do not display robotic characteristics.
Always follow the rules religiously and maintain a low profile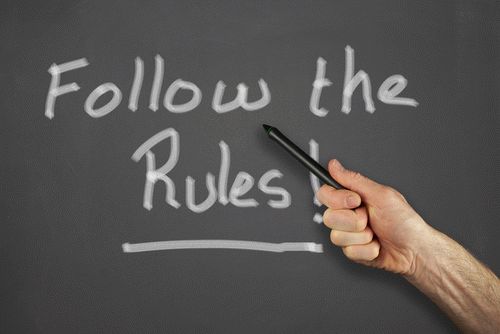 There are laws and regulations in Amazon that apply to bots of any kind and not forgetting about scrapers. Scraping an Amazon website does not violate any of the Amazon laws unless you are scraping private data or harvesting in the manner that disrupts the site. Amazon requires your scraper tool to visit the site just like a public visitor and cannot access any internal data at any cause.
Mainly, Amazon poses restrictions on the way you use extracted data rather than how you obtain it.
Do a Background Check before Using any Scraping Tool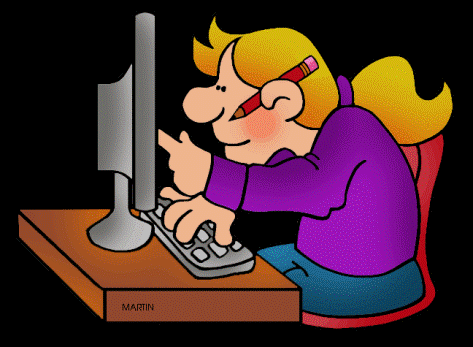 Before making a decision on using an Amazon scraper tool, do a thorough research. There are many tools available, and you may want to choose the one that is pocket-friendly and with the best reviews. Also, consider choosing a tool that is not complicated to use and do not require any developer or programming skills. Don't forget about customer service. In case you are stuck in using the tool, you need a tool that has a good customer service back up.
A good web scraping tool is always protected by a password that you have the rights to confirm. Always remember to scan for viruses that might be available on the web scraping App that might end up corrupting your system.
There you go, with the above information, you can confidently scrap Amazon website for useful data. All the best!