CsQuery
CsQuery is a complete CSS selector engine, HTML parser, and jQuery port for C# and .NET 4.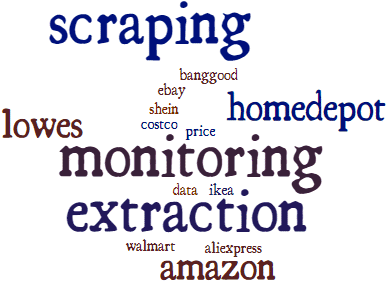 Features
CsQuery project web site: https://github.com/jamietre/CsQuery
It is important that CsQuery is not being actively maintained!
So we do not recommend to use in for web scraping.
If you want to test library than take DLL via NuGet because if you try to compile library from githubsources you will receive compilation errors.
httpv://www.youtube.com/watch?v=embed/f3wl8Ljzllo
httpv://www.youtube.com/watch?v=embed/Hn-WlB8PnfQ
httpv://www.youtube.com/watch?v=embed/MYw9kxDMbfk
| | |
| --- | --- |
| Issues count | 65 |
| License | MIT License |
| Programming language | .NET |
| Current version | Stable |
| Last release date | 2015 |
| Open source | Yes |
| Type | Library |
| First release date | 2011 |

C# Web Scraping Libraries Fizzler Htmlagilitypack Anglesharp Csquery
Why MyDataProvider?
Mydataprovider provides professional custom software development services with a focus on web scraping and price monitoring, repricing services since 2009. Trust us and we will do all the best.

Cost savings
Mydataprovider supports more than 100 TOP websites + our pricing is startups friendly.

1000x more data
Using our tools you could extract tons of data.

Get faster
2 times faster to market. Average time for 1 new scraper development take 2-3 days!