API
Warning! We just inform you that our API will be implemented for each client individually. You have to understand that under each API call, Web Scraping action will be started.
Files API documentation
This section contains information how to download files with data generated by web scrapers.
Remind you that you always can download these files from our web-service manually.
Types of exports
We support 4 types of files (export formats) that can be downloaded via API:
– csv
– excel
– json
– xml
You can define preferred for you format in export settings for your campaign.
How to access extracted data via API
Open your web scraper, firstly.
Step 1. Go to Profile & Turn on PRO mode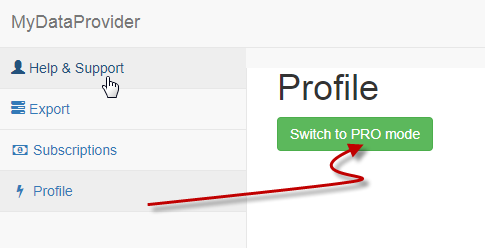 Step 2. Go to Campaigns settings.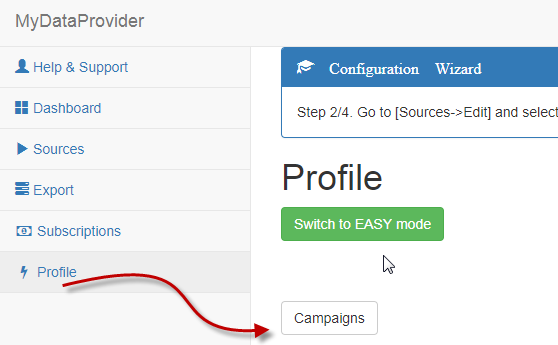 Step 3. Go to API Edit of selected Campaign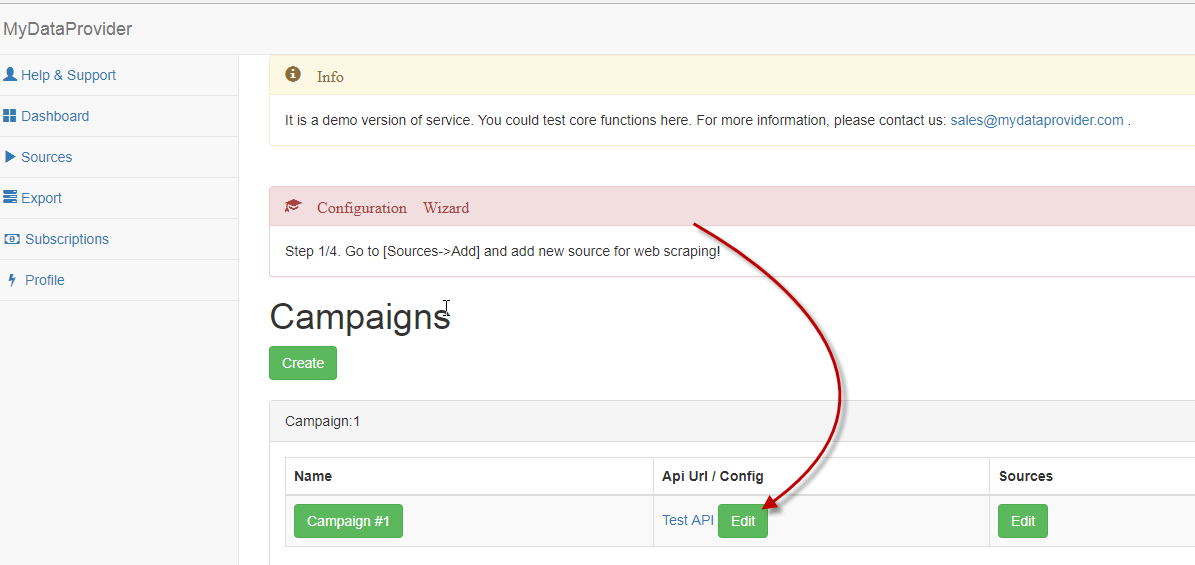 Step 4. Generate API API Key & URL