Web Scraping Tools: Grepsr
Do you need to extract data from a website or ecommerce store? Find out Grepsr features, cost, pros and cons
About Grepsr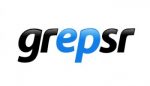 Grepsr managed platform can help with everything you need to capture, normalize and effortlessly bring data into your system.
Fresh and clean data for marketers to investors.
Your data extractors are built by experts, scaled and managed by a powerful crawling platform.
Web Scraping Service Platform That's Effortless. We get it. You're tired of learning and configuring complicated tools. Plus, it's taking way more time to structure and make data useable.
Features
– Streamlined Cloud powered data extraction process.
– Download extracted data as CSV, PDF, HTML, XML Feed or JSON.
– Extracted data sent to Email, FTP, Dropbox & Google Docs.
– Push data to your apps – HTTP POST notification & XML Feeds.
– Schedule extractions – when and how often to extract.
– Explain requirement visually using screenshots and markings.
– Upload files, use built in snapper or use browser plugins.
– Grepsr Data Analysts help you finalize your requirements.
– Zero technicality – don't have to know Regex, XPath etc
– Flat pricing, no downloads, run extraction on our Cloud.
Visit grepsr.com

---
Request a free scrape
---
Why MyDataProvider?
Mydataprovider provides professional custom software development services with a focus on web scraping and price monitoring, repricing services since 2009. Trust us and we will do all the best.

Cost savings
Mydataprovider supports more than 100 TOP websites + our pricing is startups friendly.

1000x more data
Using our tools you could extract tons of data.

Get faster
2 times faster to market. Average time for 1 new scraper development take 2-3 days!