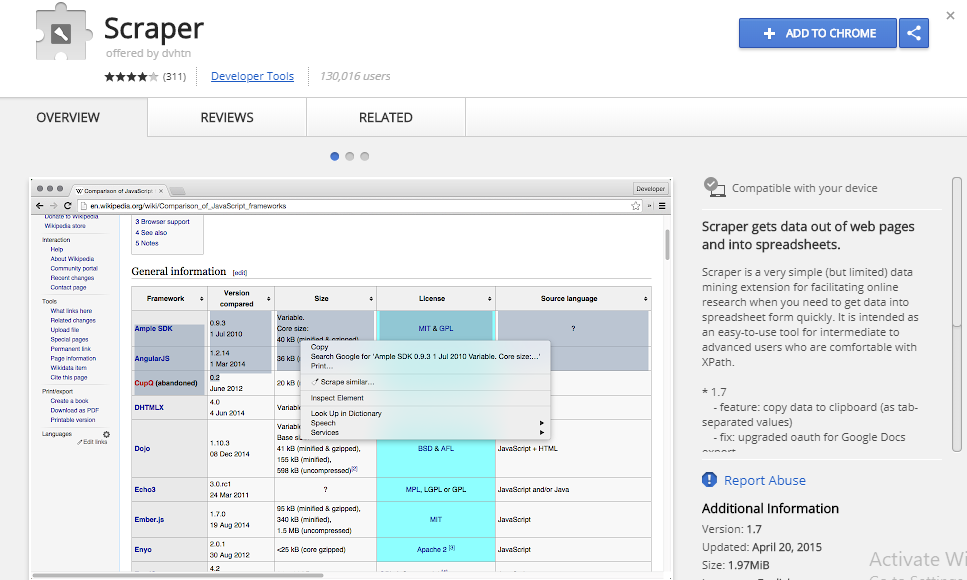 This tool is best for beginners and experts who can copy data to a clipboard using OAuth. This web scraping tool works in a way where it auto generates small XPaths to define URL paths to crawl.
It works by selecting data that you want to scrape. You later click on scrape similar and it will give you options to click or export to excel sheets or Google docs.
Pros
The tool is easy to use and scrapes data fast.
Cons
It can only works for simple crawling projects and has limited extraction features for a simple web page.
Visit Scraper Scraper is a free chrome extension web scraping tool with limited web scraping features. The tool facilitates online research and exports data collected in Google spreadsheets fast.